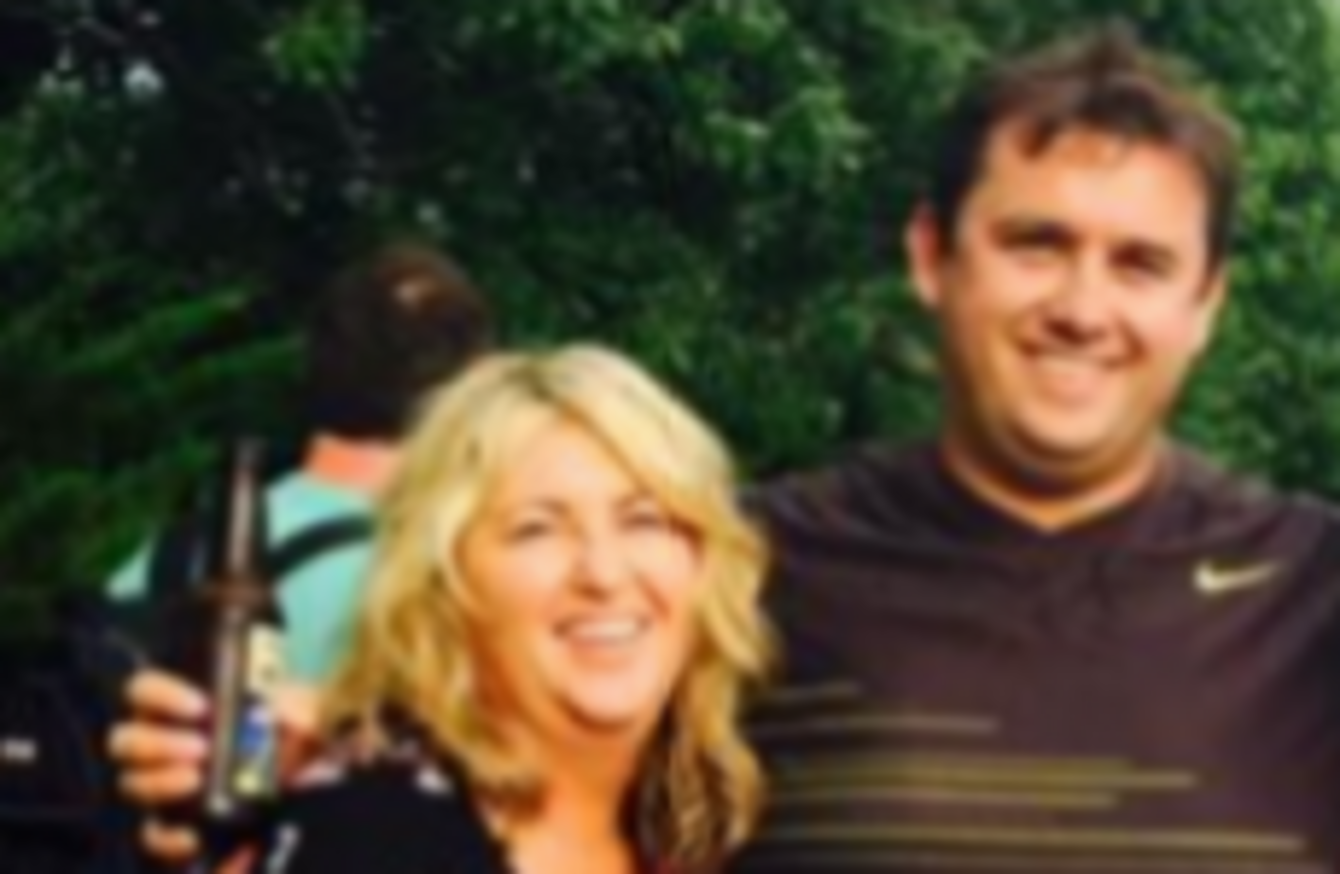 MOLLY MARTENS, THE wife of Jason Corbett, has been sharing memories online of her time with the two children who were removed from her custody.
The children Jack (10) and Sarah (8) arrived in Ireland last Saturday morning after Corbett's sister Tracey and her husband David Lynch were granted custody.
A judge in North Carolina handed over custody of the children following a legal battle with their stepmother Molly Martens.
Martens has since lodged an appeal.
Step-mother Martens and her father Thomas are currently described by US police as "persons of interest" in the investigation though no one has yet been charged over the incident.
Jason Corbett 
Corbett (39) sustained fatal head injuries during an alleged assault in his North Carolina home earlier this month.
Writing about the children, Martens stated on her Facebook page:
I miss you every second of every minute of every hour of every day… I know you are being so strong and so brave and I am so proud of you.
Recounting memories and posting photos of the children, Martens writes:
Do you remember this day? After a long, fun day at the pool with minimal streamline work, we came home to roast marshmallows. "Roast" may not be the most appropriate word choice as Jack – your attempt at roasting involved catching the marshmallow on fire as soon as possible and eating off the charred remains, and yours, Sarah Beara, involved the marshmallow roasting from such a safe distance that one could hardly declare it warm. Nevertheless, we laughed and ate and chased after fireflies when we were stuffed with marshmallows and cheesy poofs. I will not forget a single moment of so many seemingly normal days. They are precious to me. You are precious.
Holidays abroad 
She also writes about a holiday they had in Ireland, where she says they visited Dublin Castle, the Leprechaun Museum, Christ Church and Dublin Zoo.
You were only three and five but you walked for miles and I was so proud. We had croissants with Nutella for breakfast one morning and a full Irish breakfast the next morning at the hotel. You thought it was so fancy…
… You are both so sweet, so caring, and so good. You will always be the best thing in my life. I know you are being so brave and so strong. If you ever see this, know that I think about you every moment.
The lawyer representing Martens and father-in-law of Irishman Jason Corbett has said they are likely to plead not guilty if charged with the man's murder or manslaughter.
Speaking to RTÉ This Week, David Friedman said his clients have "not committed any criminal acts".
The lawyer refused to go into detail about the events of the night in question but said there were a number of other adults in the house aside from the Martens and Mr Corbett.
#Open journalism No news is bad news Support The Journal

Your contributions will help us continue to deliver the stories that are important to you

Support us now
Distraught after losing custody
Friedman said the woman is "distraught" as her "whole world revolved around those children".
Molly had been a mother to those children for the past eight years and to have people come and take away the children from her in the middle of the night, away from the only mother they've known, I thought was a fairly callous act.
The lawyer confirmed that Martens last year sought advice from a lawyer because of issues in her relationship with Corbett. It was her wish to legally adopt the two children.
Jason Corbett was laid to rest in Limerick on Wednesday alongside his first wife, who died from an asthma attack when their children were very young.