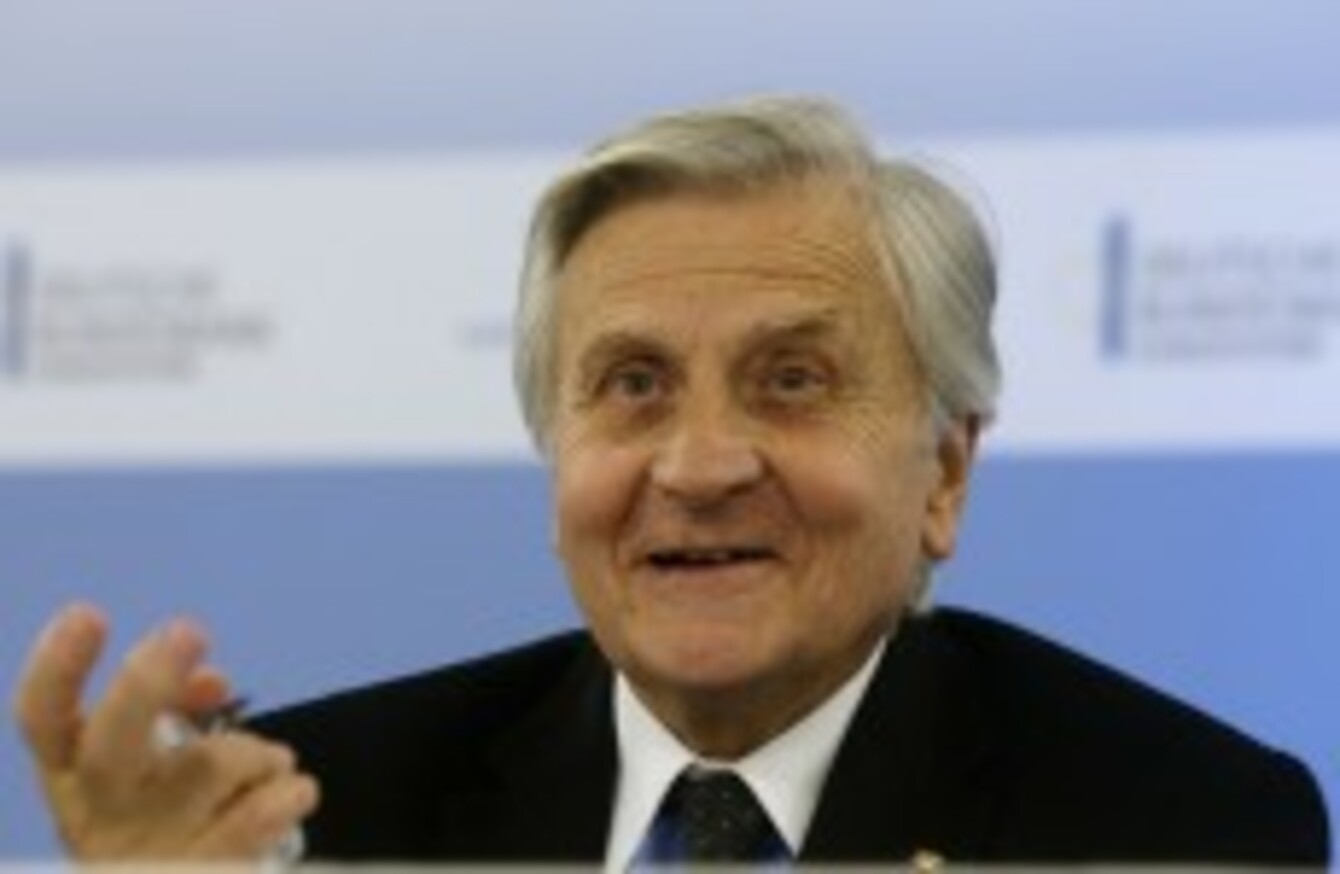 Jean-Claude Trichet (File photo)
Image: AP/Press Association Images
Jean-Claude Trichet (File photo)
Image: AP/Press Association Images
FORMER ECB PRESIDENT Jean-Claude Trichet is being disrespectful towards the Irish parliament by refusing to go before the Oireachtas banking inquiry, a senior minister has said.
Leo Varadkar said that Trichet should make himself available for the forthcoming inquiry after the Frenchman told Newstalk that he could not go before TDs and Senators because of the ECB's constitution.
Politicians charged with investigating the collapse of the Irish banking system will view Trichet as a key player given he opposed the idea of burning Anglo bondholders and is said to have forced Ireland to issue a blanket guarantee of all assets and liabilities in the banking system.
Varadkar said this morning that Trichet needs to "show some respect for our national parliament and make himself available for the inquiry" saying that while he is independent of the bank now he has retired that does not make him unaccountable.
"I think it's disrespectful to our national parliament for a former head of the ECB, someone who's salary was paid by European taxpayers, to refuse to attend a parliamentary inquiry and I think he should do that," Varadkar said.
Trichet insisted this morning that the decision on the bank guarantee was taken "by the Irish government alone without any consideration" either with the European Central Bank or other countries.
Speaking in Dublin this afternoon, the Tánaiste Eamon Gilmore said that he would expect anyone who is invited to appear before the inquiry to make themselves available, including Trichet.
"The public are entitled to know why decisions were taken," Gilmore said adding that it is his view that "that does include people in the ECB, including Mr Trichet".
Separately, the identities of the TDs expected to serve on the inquiry are likely to be known later today when the government moves the motion to establish the inquiry in the Dáil this evening.
- additional reporting from Paul Hosford