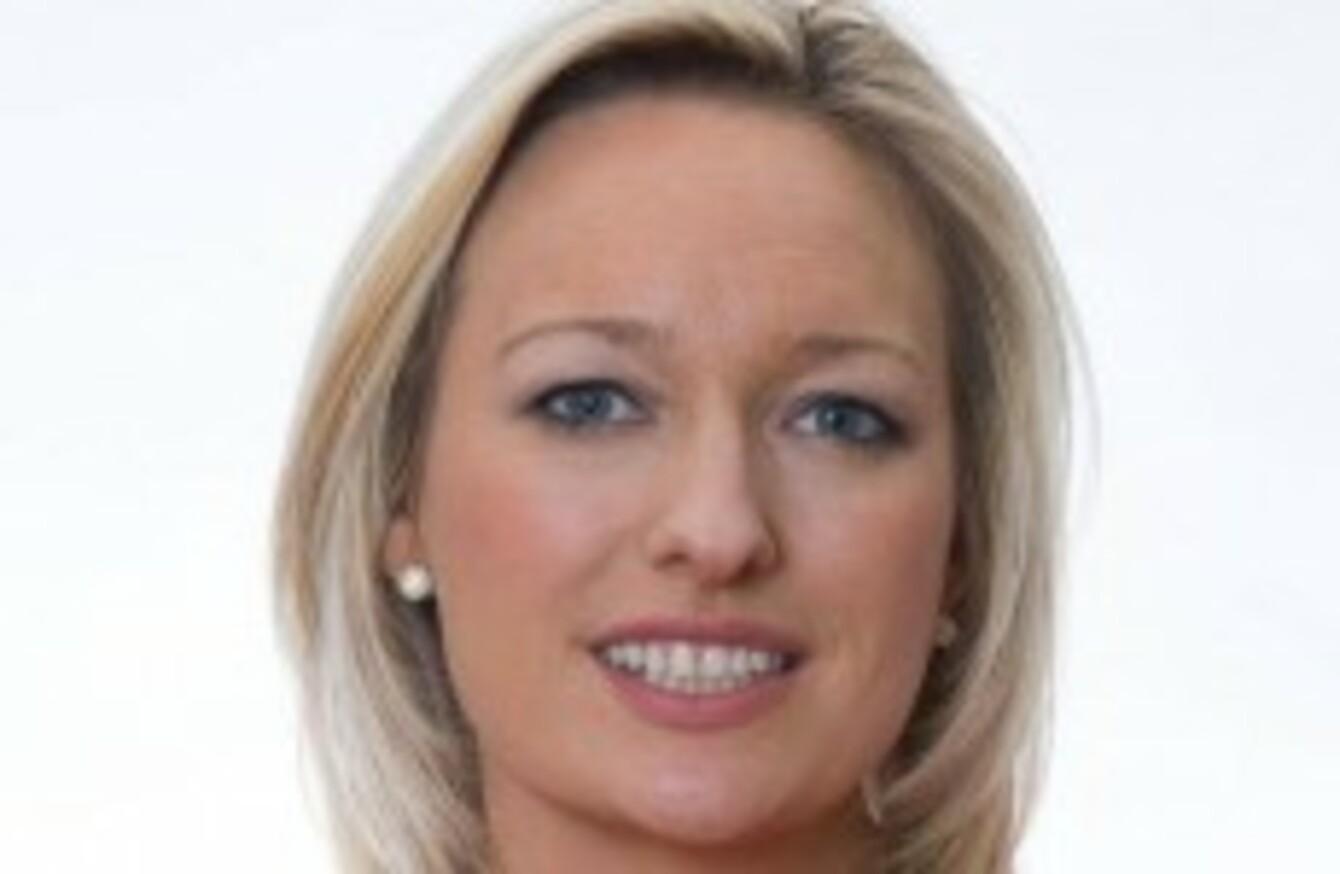 Jennifer Cuffe
Jennifer Cuffe
Updated 8.54am 
COUNCILLOR JENNIFER CUFFE has thrown her name into the race to be the Fianna Fáil general election candidate in Dún Laoghaire where three councillors, including former minister Mary Hanafin, are already contesting.
Cuffe, a 28-year-old barrister from Cabinteely, announced her decision in a statement late last night following a meeting of party members in the constituency.
Her entry into the race makes for a highly competitive four-way battle for the nomination to contest the next election for Fianna Fáil in the south Dublin constituency.
Hanafin along with fellow councillors Kate Feeney and Cormac Devlin are also seeking the party's nomination.
Cuffe's decision will also come as a surprise to party leader Micheál Martin who said on the Late Late Show last Friday that she was not running.
Speaking to TheJournal.ie this morning, Cuffe said: "That was a miscommunication to Micheál, that I wasn't going forward." She said she was "confident" of winning the nomination, and added:
I had always decided that I was going to go forward I just hadn't been public about it.
'Battle of Blackrock'
Feeney and Hanafin fought a high-profile battle for council seats in last year's local elections. After Fianna Fáil botched the nominating process, Hanafin ended up running as an 'unofficial' party candidate alongside Feeney, with both eventually being elected to Dún Laoghaire-Rathdown council.
Hanafin has since joked that what became known as the 'Battle of Blackrock' has now become the 'War of Dún Laoghaire'.
Both Hanafin and Feeney have expressed the view that Fianna Fáil would have the best chance of winning a seat by running only one candidate.
But Fianna Fáil must also consider the fact that 30 per cent of its candidates must be female at the next election, meaning if Devlin is selected by members the party may have to add a female candidate to the ticket.
In a statement last night, Cuffe said: "Having grown up in the area and lived here all my life, I am acutely aware of the issues affecting people. I would be honoured to represent my community, my neighbours and the Fianna Fáil party as their General Election candidate.
She added: "This is an important time for the Fianna Fáil party and it is a competitive convention. I think that this is very positive and shows that Fianna Fáil is thriving in Dun Laoghaire."
No date has yet been set for the selection convention, though it is likely to take place before the end of May.