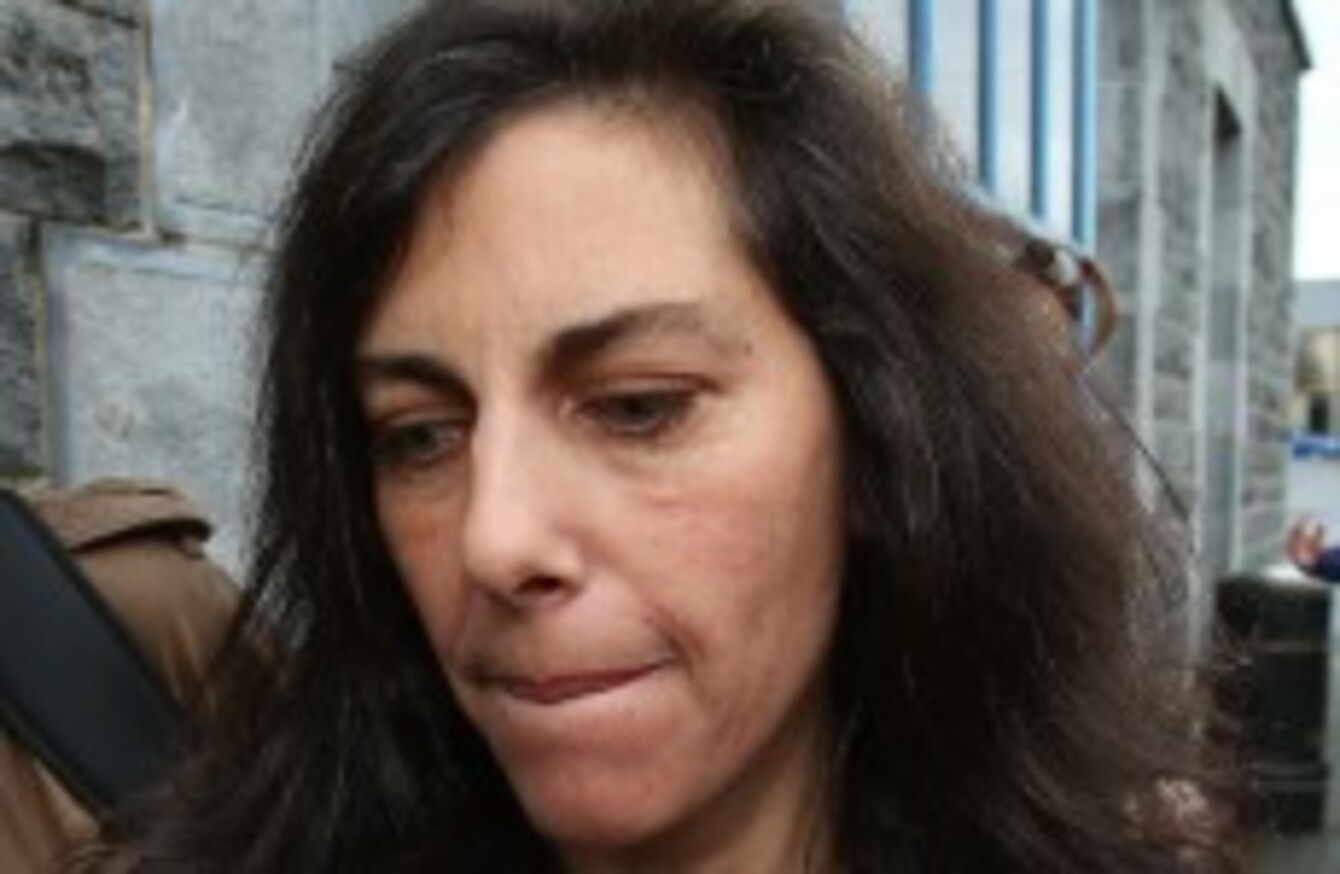 Image: Niall Carson/PA Wire/Press Association Images
Image: Niall Carson/PA Wire/Press Association Images
JENNY LAUREN – THE niece of fashion designer Ralph Lauren – was fined €2,000 at an Irish court today over an 'air rage' incident which led to a flight having to divert to and land at Shannon Airport.
Yesterday, she appeared before Killaloe District Court which heard that the accused was drunk, threatening and verbally abusive on the New York-bound flight, which had departed Barcelona earlier.
The plane was forced to make a two-hour unscheduled stop to remove Lauren from the plane.
The 41-year-old allegedly pushed one of the crew members and swore at other staff. The flight attendant involved hit her back against a wall in the plane.
She returned to the court today to hear her sentence. It is understood she stayed at a hotel in Shannon last night on the orders of the judge.
She pleaded guilty to three charges of making threats and abusive comments, exhibiting drunkenness severe enough to pose a danger to herself and others, and behaving in an obnoxious and offensive fashion.
The Irish law governing "air rage" cases gives wide latitude to the judge to impose sentences ranging from probation to, in cases of hijacking, life in prison.
But court officials said the typical handling of cases like Lauren's involve imposition of a cash fine and a suspended sentence.
The Killaloe court sitting took place in the downstairs function room of the Brian Ború on the Hill pub in the town.
The sitting was held there due to the lack of a court in the town.
Additional reporting by AP