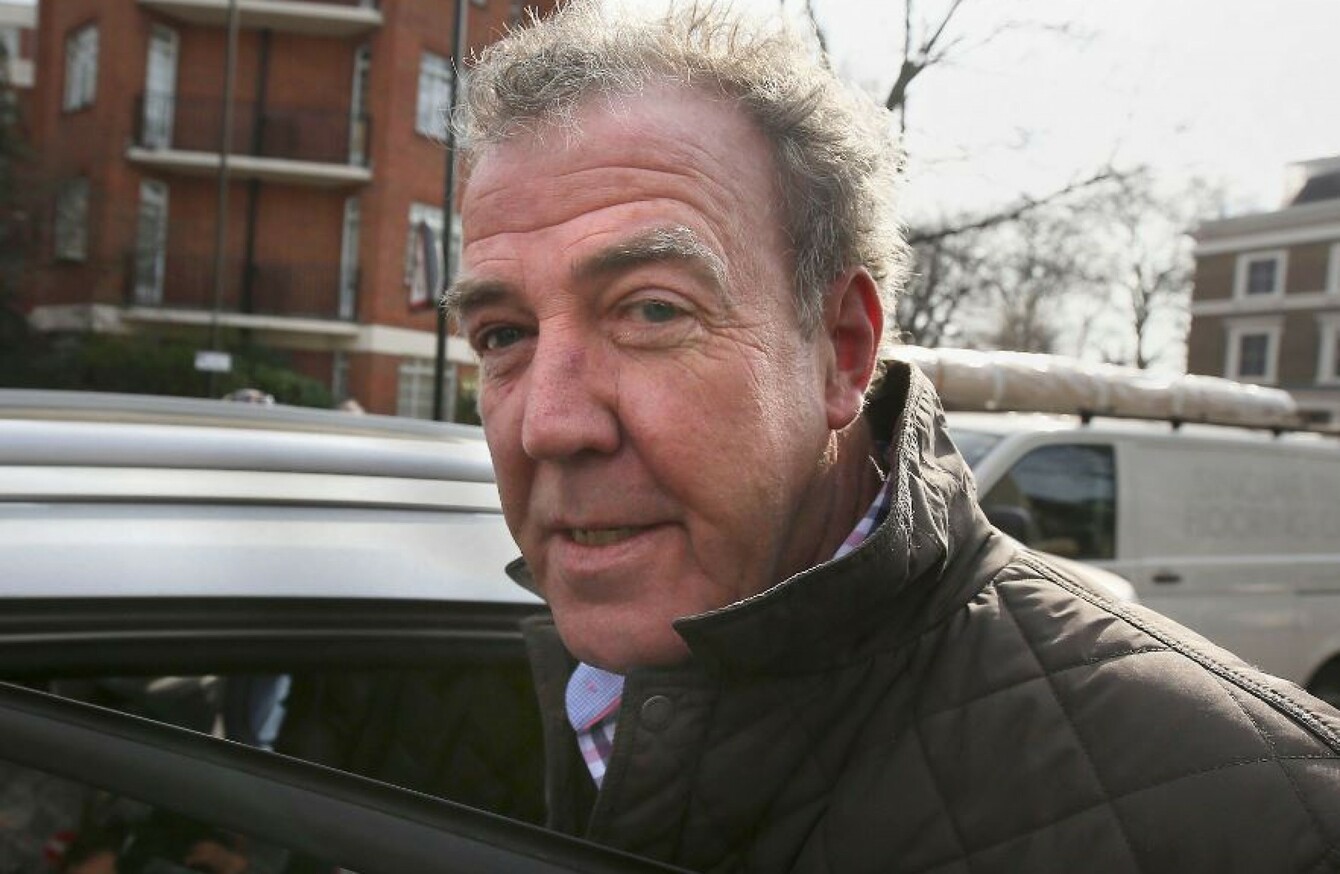 Image: Philip Toscano/PA Archive/Press Association Images
Image: Philip Toscano/PA Archive/Press Association Images
JEREMY CLARKSON HAS said he wants Britain to remain in the EU.
The former Top Gear presenter made his views clear in his Sunday Times column today.
Clarkson said the UK and its neighbours should focus on creating a "United States of Europe that functions as well as the United States of America".
"Isn't it better to stay in and try to make the damn thing work properly? … With one army and one currency and one unifying set of values?"
He admitted the EU has its problems but said Britain would have little influence to change things if it left the union.
Debate in the UK on a potential Brexit is heightening as the country prepares to vote in a referendum on the issue in June.
Last month British Prime Minister David Cameron struck a deal with other European leaders that will see the UK receive certain concessions, such as being able to impose a seven-year "emergency brake" on welfare benefits for citizens of other EU countries living in Britain, if it stays in the union.
Cameron's Conservative party colleague Boris Johnson, the mayor of London, is one of the high-profile faces backing Brexit. He launched a campaign on the issue on Friday.