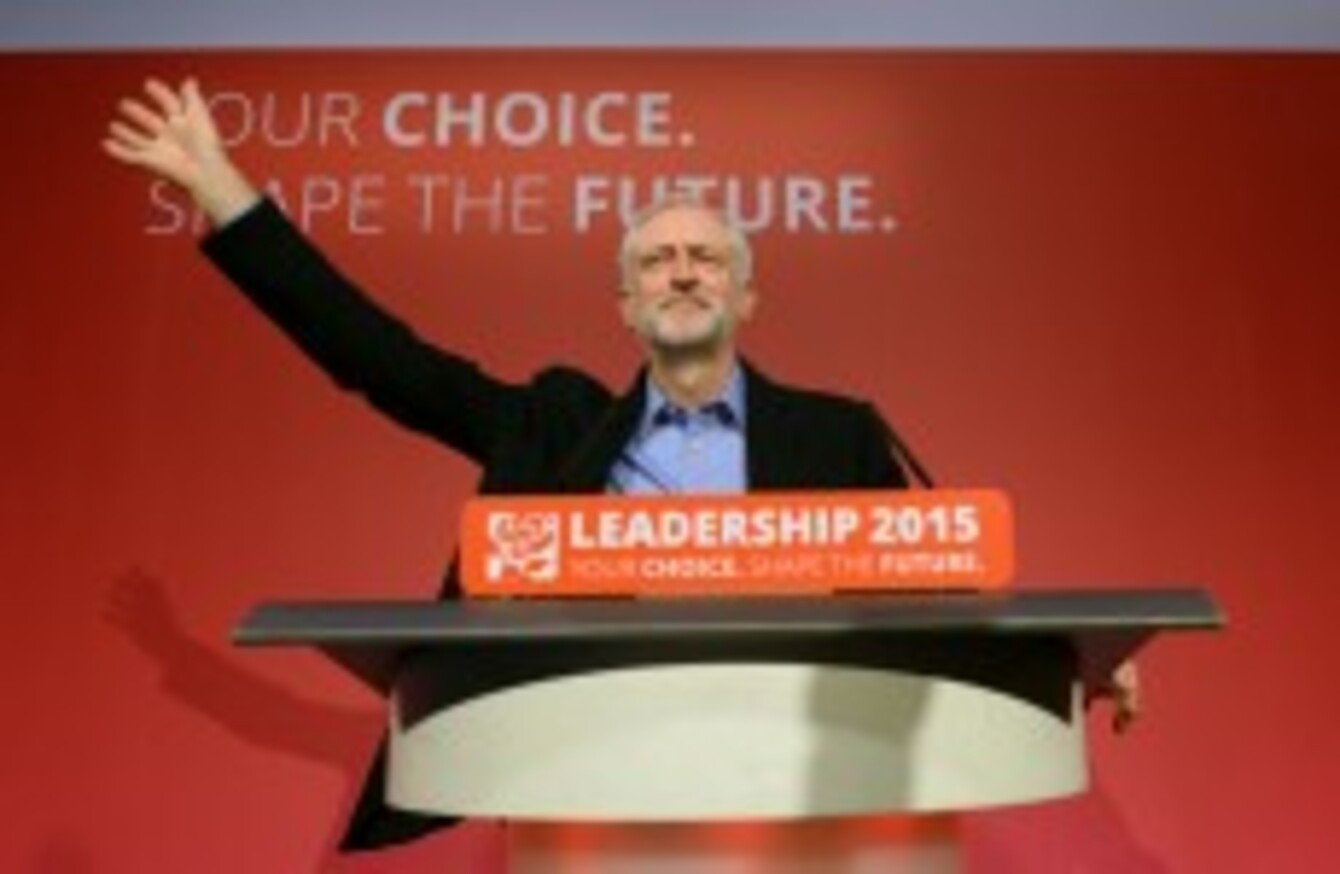 Image: Stefan Rousseau
Image: Stefan Rousseau
JEREMY CORBYN, THE man seen as too radical to win, is the new leader of the British Labour Party.
Corbyn was greeted by dozens of cheering supporters as he arrived at the central London conference centre where his leadership was announced.
Corbyn got 251,000 votes in the first round of voting or 59.5% of the votes.
Corbyn will be the most left-wing political leader in Britain for over 30 years and his policies of ending cuts and taxing the rich are close to those of Syriza in Greece and Podemos in Spain.
He said that the election showed the party's dedication to "a decent society for all".
Corbyn took over 80% of the party's "registered supporters", following his massive upswing in support in recent weeks.
Corbyn thanked his opponents Yvette Cooper, Liz Kendall and Andy Burnham as well as former leader Ed Miliband for their work.
Corbyn electrified the race, drawing support from students who had never voted before to older people disillusioned with Labour since it tacked to the centre under Tony Blair in the 1990s and led Britain into the 2003 Iraq war.
In a rousing speech, he said that he looks forward to working with the party to create a "better society".
He took aim at the "intrusive, abusive and wrong" British media and said that some "couldn't see" what Labour stood for and said the party "marches forward".
"Things can, and will change," he concluded.
Congrats – or not
Corbyn has been congratulated by both Gerry Adams and Joan Burton in Ireland.
Burton said the Corbyn campaign "energised" Labour.
Jeremy Corbyn's campaign energised large sections of the Party's membership and brought new people to the Labour Party. The challenge now is to transfer that energy into upcoming election campaigns.
"The relationship between the British and Irish Labour Parties is extremely strong and I look forward to meeting Mr Corbyn and working with him on strengthening those ties."
However, Corbyn's colleagues have been less charitable. One member of the shadow cabinet resigned immediately after the result was announced, while a further six are said to be ready to quit.
With AFP reporting