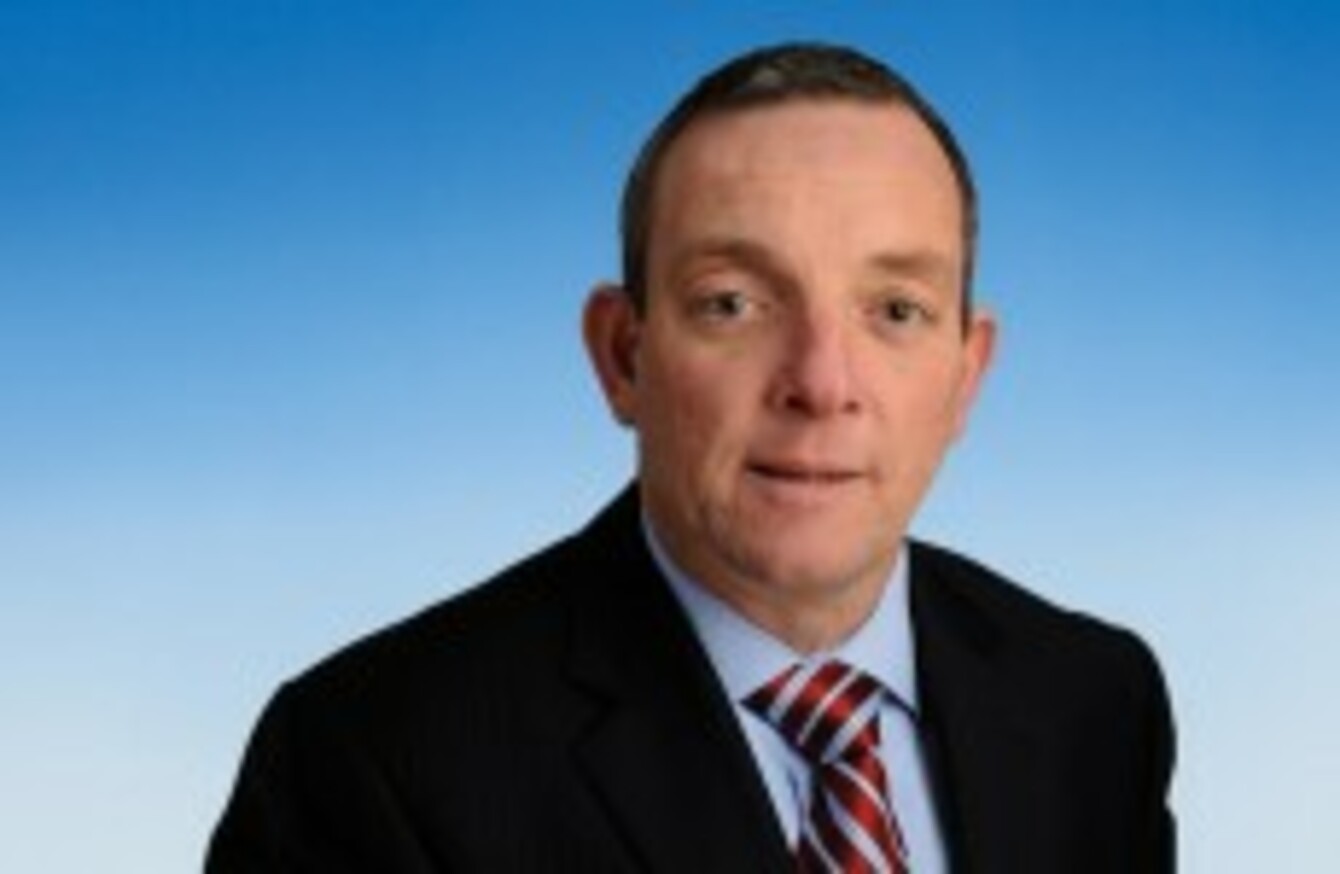 Image: Facebook
Image: Facebook
FINE GAEL TD Jerry Buttimer has said that publicly disclosing that he is gay was the right thing to do as his decision was praised by Dáil colleagues on both sides of the chamber this morning.
The Cork South Central TD has disclosed his sexuality in an interview with the Irish Examiner today and has sought to play down the relevance of it by saying that he is a TD who just happens to be gay.
Speaking to Newstalk Breakfast this morning, he said: "I made a decision that to have credibility it was the right thing to do and so yeah it took time, it took a while, and we as a political party made a decision to launch a Fine Gael group."
He was speaking about the Fine Gael LGBT Group which was launched at the weekend and aims to promote equality for lesbian, gay, bisexual and transgender people within the party and to promote the adoption of equality policies by the party.
The chairman of the Oireachtas Health Committee said: "Fine Gael has made a statement that we stand for all of our children, all of our people.
"As a party now, we're prepared to look at the constitutional convention and have a look at what it means to be gay, what it means to have equality and social justice and human rights upheld within our country."
Buttimer said that he supports the eventual introduction of gay marriage in Ireland and told the Irish Examiner that he views civil partnership as "a stepping stone". His stance was welcomed by Marriage Equality.
Buttimer is the third TD to disclose that he is gay following Labour's Dominic Hannigan and John Lyons. He said it was not an easy thing to do for some people and added it was a matter for each individual to disclose their sexuality but said that he felt attitudes were changing.
He added: "I made a decision based upon what I thought was right both for the Fine Gael party and for the people that I represent. I am not just a politician who is gay, I am a person. It's part of me, it's not all of what I am."
Buttimer's disclosure has been praised by colleagues in the Dáil, some of whom tweeted about it this morning including the independent TD Luke Ming Flanagan:
The Gay and Lesbian Equality Network (GLEN) has also welcomed Buttimer's comments today saying that it hoped more public representatives would follow suit.
Kieran Rose, GLEN Chair, said: "We look forward to more and more coming out; and being in leadership positions, including at Cabinet level."