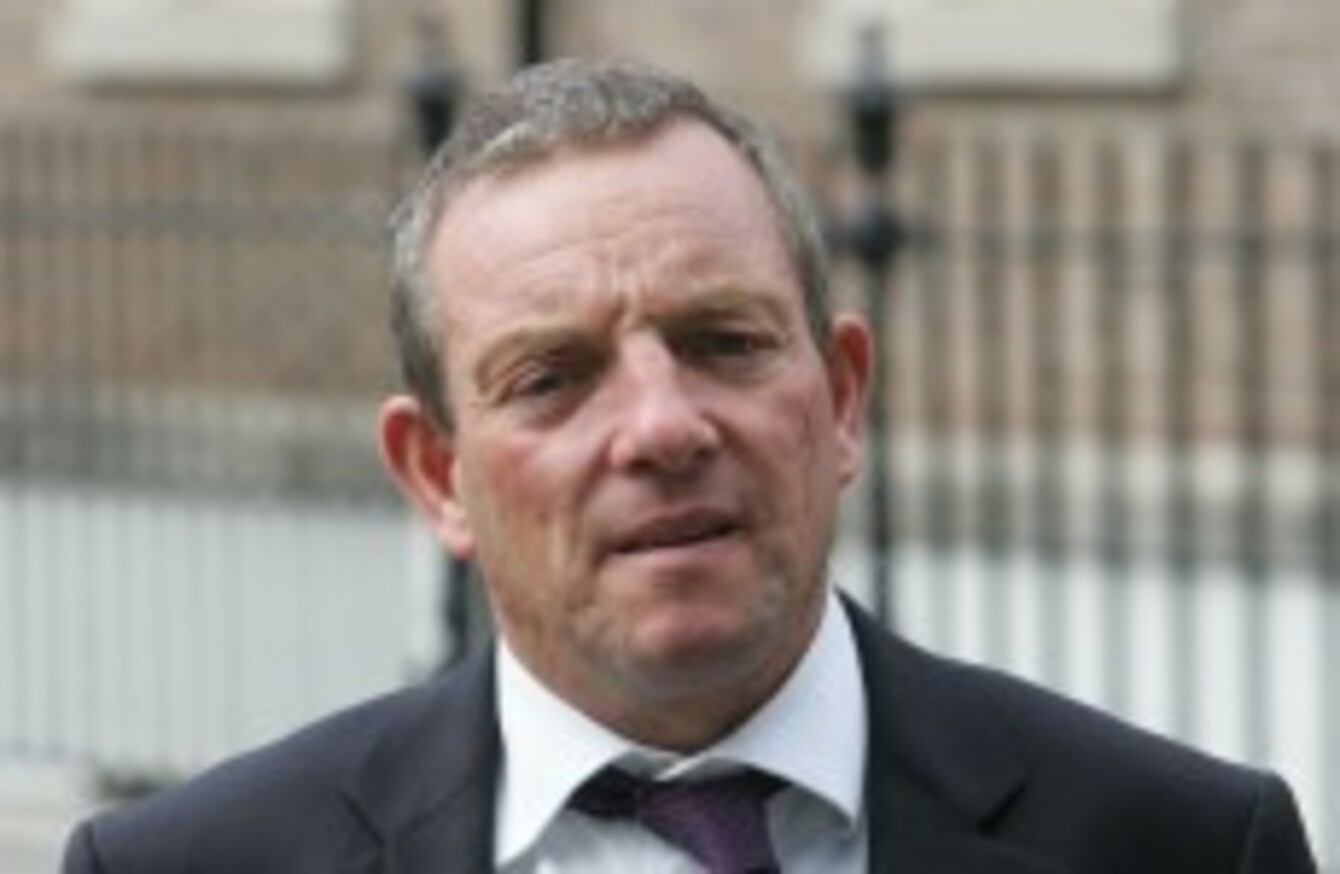 Fine Gael TD Jerry Buttimer
Image: Sam Boal/Photocall Ireland
Fine Gael TD Jerry Buttimer
Image: Sam Boal/Photocall Ireland
FINE GAEL TD Jerry Buttimer spoke last night about his struggle to come out, saying that at the time he was "filled with fear, denial and confusion".
However, he offered positive words of encouragement to those who are afraid to come out, saying how much his life has improved since he made the decision – and that if he had known how good life would be, he would have done it sooner.
Cork Rebel Awards
Speaking last night at the Cork Rebel Awards, the Fine Gael Cork South Central Deputy and Chair of the Party's LGBT Group said that being part of the gay community is about forging links, building friendships and being completely accepted for who you are.
He said that right now "there are people right across Ireland who are afraid to come out".
They may feel like they are living in complete isolation, chatting in a chat room, anonymously under a pseudonym seeking friendship and support, looking to meet other gay people in a similar position in the hope of finding that acceptance. These people may be reluctant to embrace the gay community, not knowing that in our community they will be enveloped by love, care and acceptance; that by not engaging that they are missing out.
Saying his story "is no different to many others", Deputy Buttimer described it as being in two halves:
the first, before I came out, was filled with fear, denial and confusion. The other has been filled with acceptance and a new sense of wellbeing; a life where I am not afraid because of the friendships I have built and the embrace I have felt from this community that does not judge me.
He said that recently someone asked him why it took so long for him to come out. "Why did I choose to live a life of lies for so long? The answer is that if I knew, back then, how good life could be, I would have come out way earlier," he said.
#Open journalism No news is bad news Support The Journal

Your contributions will help us continue to deliver the stories that are important to you

Support us now
Tolerant and equal
The Corkonian said he has been overwhelmed by the warm embrace of Cork people, and said the Rebel Awards are now an important event in the calendar of the Cork gay community.
"We live in a great country; in an Ireland which is changing to become a more tolerant and equal society," said Buttimer. "Yes, the progress has been slow but the progress has been amazing. Being gay, as Hilary Clinton says, isn't 'a western phenomenon, it is a human reality'.
"We must all work together to demolish the wall of intolerance and inequality and to build an Ireland of tolerance, equality and inclusiveness. We must create an environment where no person is afraid to come out, and where people won't be paralysed by fear of judgement."
Buttimer concluded his speech by saying:
The truest model of a republic is not one driven by the ideals of a particular set of church teachings but rather those based on the rights of all to live in a free and just society, one which withholds the privileges of one group over another and one which ensures the rights of all people.
I am proud to be a gay person and I challenge you all to continually work to bring about an Ireland where love is embraced, be it gay or straight. Where being gay is accepted, where diversity is celebrated and where equality is attained. In the words of Ted Kennedy: 'The work goes on, the cause endures, the hope still lives, and the dream shall never die'.