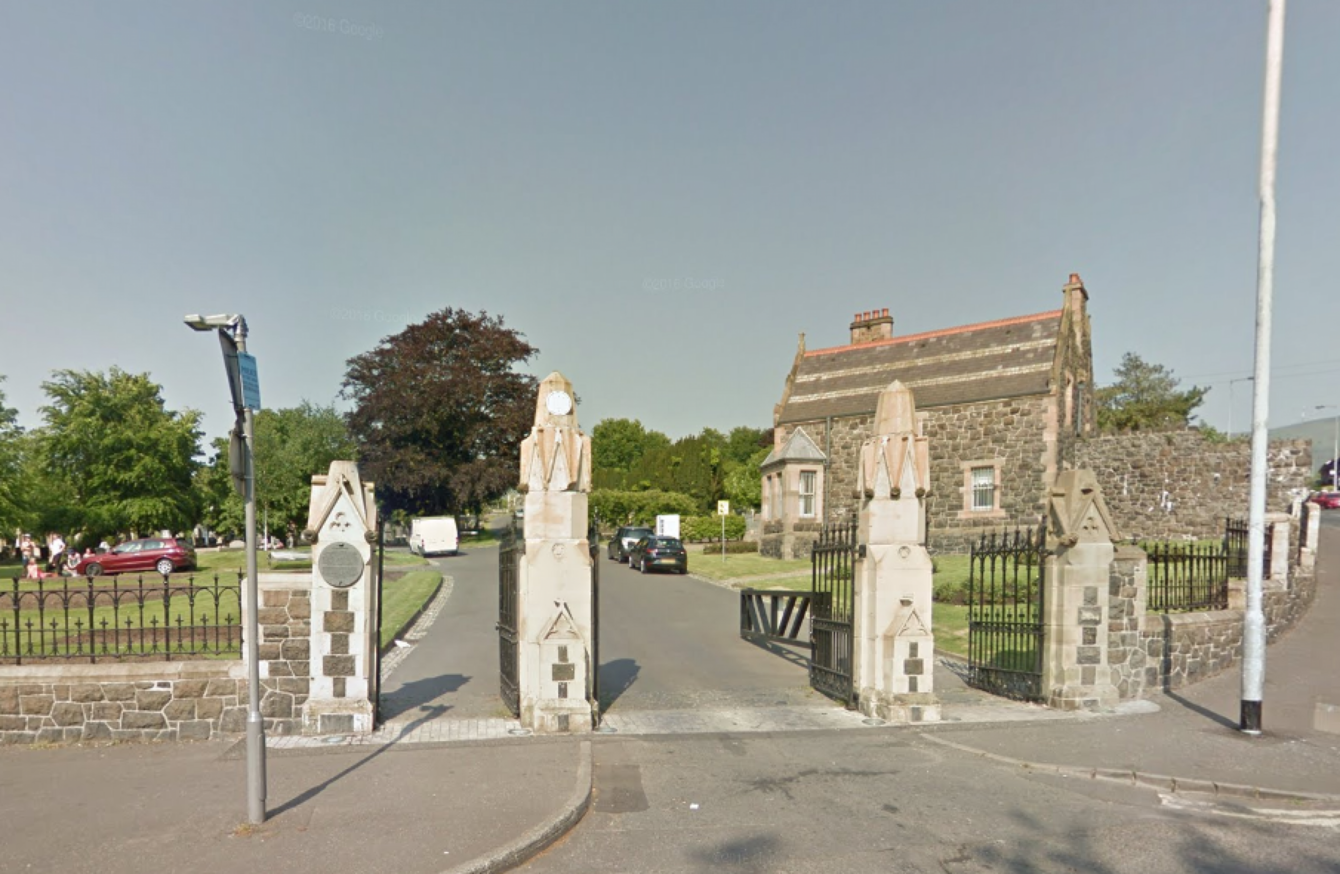 Image: Google Street View
Image: Google Street View
POLICE IN NORTHERN Ireland are investigating damage caused to 13 headstones in the Jewish section of a cemetery.
The PSNI said the graves were damaged "by a group of young people" last week at the city cemetery in west Belfast.
Today, Catholic Bishop of Down Connor Noel Treanor told RTÉ "these shameful acts are a blemish on our society".
"What a tragedy and blemish then that the long-present, beloved and treasured Jewish families of our community should suffer yet again such actions of disrespect, violence to the memory of their beloved dead and the regrettable outworking of a latent xenophobia that stalks the minds of some," he said.
Speaking on Friday, local policing commander Chief Inspector Normal Haslett also condemned the acts of the youths involved:
This is a particularly sickening incident, which we are treating as a hate crime. To disturb the sanctity of a cemetery in this way is completely unacceptable and I can assure the public that we will conduct a robust investigation in a bid to bring those responsible before the courts.
Haslett appealed for anyone with information about the incident to contact police.