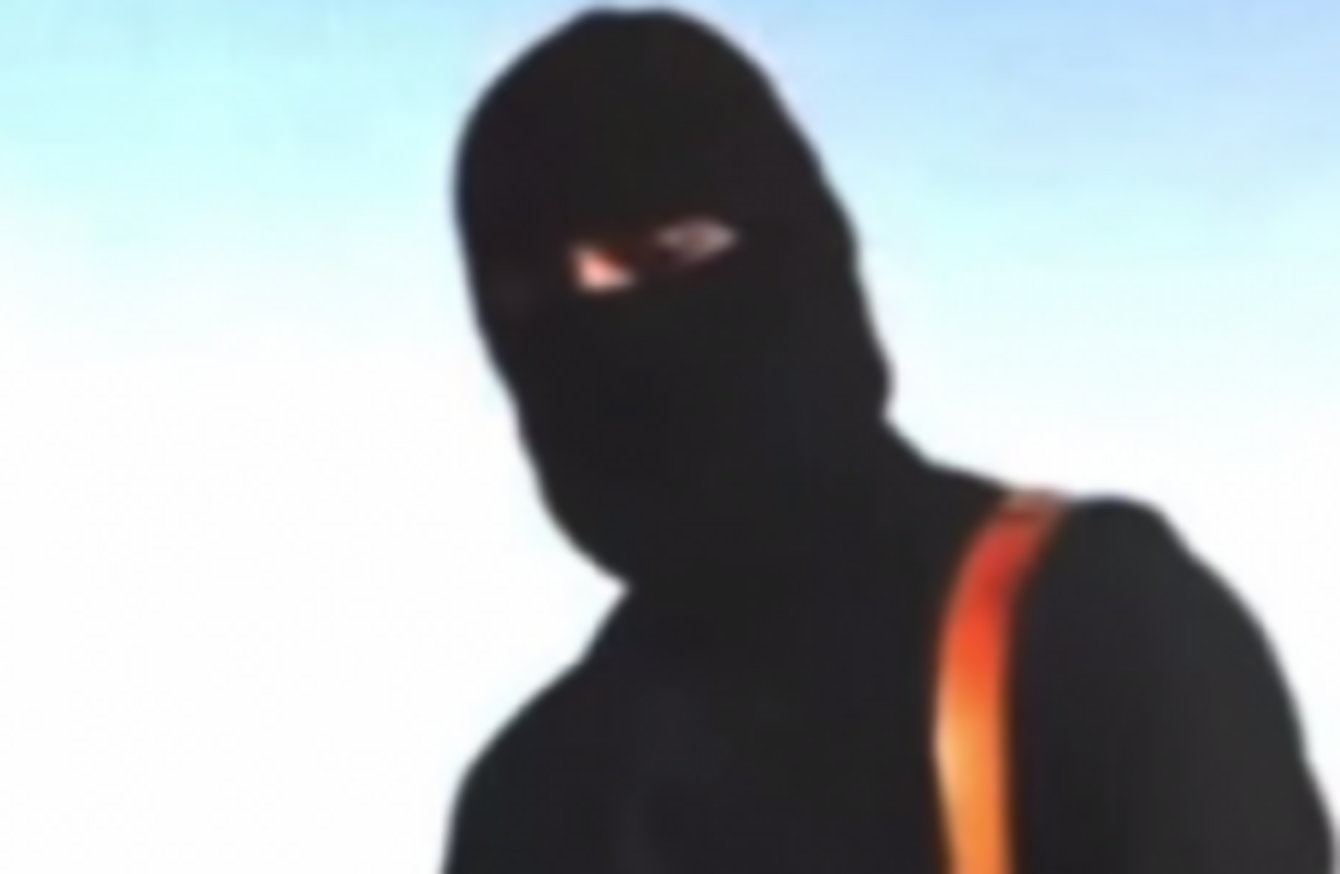 THE FAMILY OF Steven Sotloff, an American-Israeli journalist murdered by the Islamic State group, said they were relishing seeing his killer face justice after the apparent executioner was named.
The masked IS militant dubbed "Jihadi John", believed to be responsible for beheading Western hostages, including Sotloff, was revealed by experts and the media to be Kuwaiti-born London computer programmer Mohammed Emwazi.
"The Sotloff family was informed of John's identity. This is one step on a long road to bringing him to justice," said Barak Barfi, the Sotloff family's spokesman, in a statement.
"If indeed Mohammed Emwazi is the man who executed Steve, the Sotloffs have full faith that the American intelligence community and law enforcement agencies will apprehend him.
"They look forward to the day that John will be prosecuted and convicted for the crime of executing Steve.
"That is how American justice is served and that is why this nation will prevail over the evil forces that seek to deny us our way of life."
Bullet
The daughter of British aid worker David Haines told ITV News that her family would "feel closure and relief once there's a bullet between his eyes"
Identification
London's Metropolitan Police dismissed the reports as "speculation" and said it was "not going to confirm his identity" to protect human lives while the US National Security Council said it would neither confirm nor deny the reports.
The International Centre for the Study of Radicalisation at King's College in London said it believed the identity "to be accurate and correct".
"We're pretty confident that the right individual has been named," Shiraz Maher, a senior research fellow at the centre, told AFP.