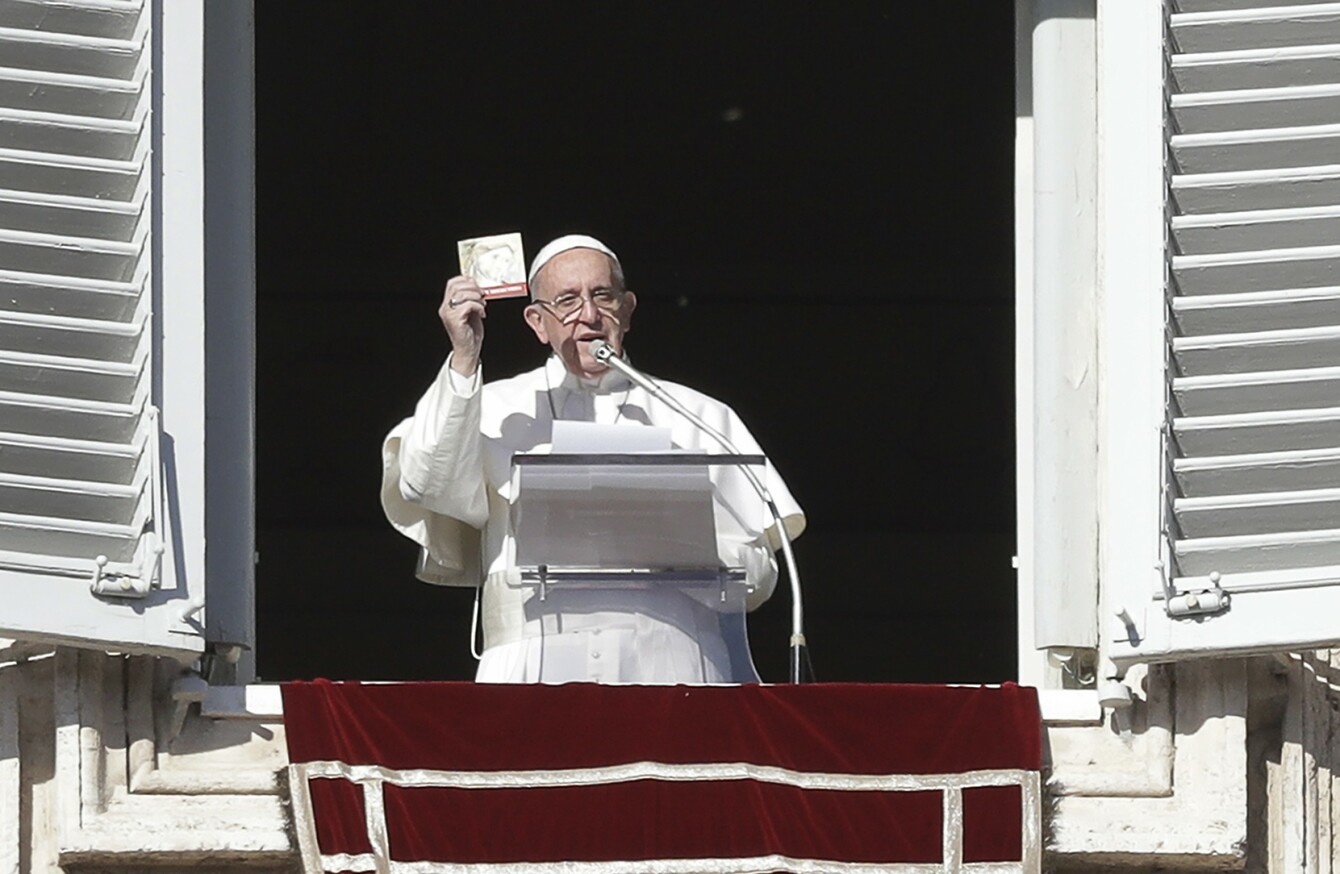 Image: Andrew Medichini
Image: Andrew Medichini
POPE FRANCIS HAS condemned jihadist attacks around the world as "homicidal madness" and urged all religious authorities to reassert that "one can never kill in God's name".
The leader of the world's 1.2 billion Roman Catholics also called on government leaders to combat the poverty that, he said, could allow fundamentalism to flourish.
In a hard-hitting and wide-ranging speech to the Vatican diplomatic corps, the 80-year-old pontiff voiced sorrow that religion was still being used "at times as a pretext for rejection, marginalisation and violence".
He cited the "fundamentalist-inspired terrorism" that in 2016 claimed victims in Afghanistan, Bangladesh, Belgium, Burkina Faso, Egypt, France, Germany, Iraq, Jordan, Nigeria, Pakistan, Tunisia, Turkey and the United States.
"These are vile acts that use children to kill, as in Nigeria, or target people at prayer, as in the Coptic Cathedral of Cairo, or travellers or workers, as in Brussels, or passers-by in the streets of cities like Nice and Berlin, or simply people celebrating the arrival of the new year, as in Istanbul," Francis said.
"We are dealing with a homicidal madness which misuses God's name in order to disseminate death, in a play for domination and power.
"Hence I appeal to all religious authorities to join in reaffirming unequivocally that one can never kill in God's name."