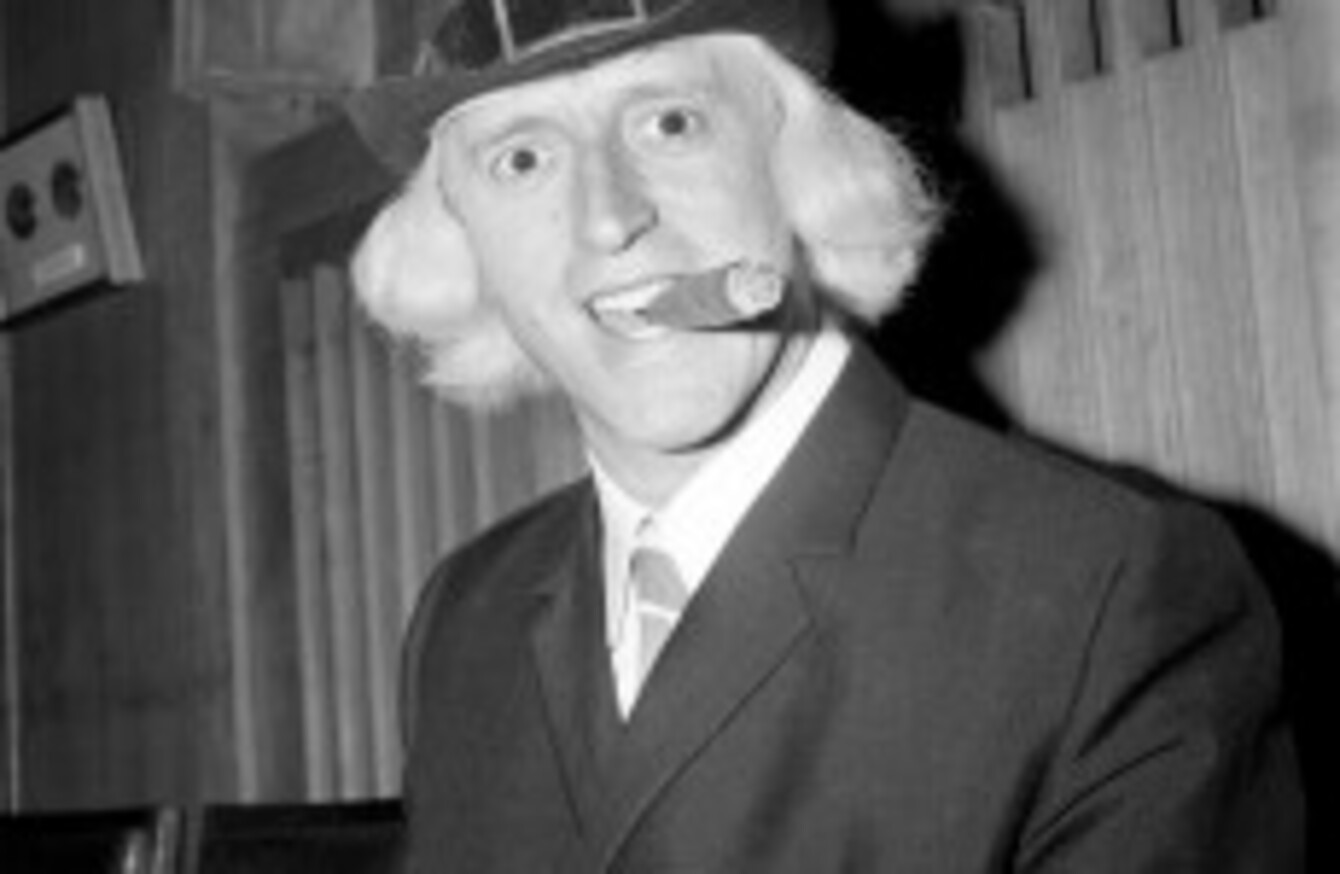 Image: S&G and Barratts/EMPICS Archive
Image: S&G and Barratts/EMPICS Archive
THE SCALE OF the abuse perpetrated by Jimmy Savile is hard to comprehend. That it was carried out on patients in hospitals where the comedian and DJ was a porter and fundraiser makes it even harder to grapple with.
The full scale of his abuse is revealed in 28 reports that were published by the Department of Health in the UK yesterday.
They make for grim reading, laying out the horrifying experiences of people at a vulnerable time. They show, too, how children and even adults were afraid of telling others about what had happened – or if they did tell them, often there were no repercussions for Savile – if the victims were believed.
The reports also detail abuse suffered by people who were not patients but came into contact with Savile in the hospitals.
Looking at The Leeds General Infirmary report gives an example of the types of abuse and the impact it had on those targeted by Savile, who died in 2011.
The investigation involved the analysis of over 1,300 documents, and 200 witness interviews.
Leeds General Infirmary
Savile's relationship with Leeds General Infirmary started in 1960, when he would visit as a celebrity and sometimes work as a voluntary porter.
He was most active as a porter from the late 1960s to the mid-1970s. He was also associated with raising £3.5m for services at the infirmary. His visits would generally be unannounced, and could be at any time of the day or night.
Sixty four people came forward to share accounts of abuse or inappropriate encounters at the hands of Savile.
What the report found
The report states:
Encounters ranged from lewd remarks and inappropriate touching to sexual assault and rape. These encounters took place on wards, in lifts, in corridors, in offices and off site in a local café, in his mother's house and in his campervan.
Chapter seven of the report details the abuse encounters between Savile and patients.
Here is what some of the victims told the investigators. 'JS' is Jimmy Savile. The victims' identies have been protected. For the full details, read the full report.
Female patients: children
In the early 1970s, TT was aged under 16 years and was admitted for investigations to the Infirmary…. JS came over to her and spoke kindly to her, saying 'There's no need for those tears, Uncle Jimmy will sort it.' He pushed her trolley into the lift. She was not accompanied by a nurse, and there was no one else in the lift. After the doors closed, JS stood behind her head at the end of the trolley and fumbled at the back of her neck, trying to untie the hospital gown ties. He then put his hands into her gown and touched her breasts. TT wanted to scream, but made no sound. She was extremely distressed.
In the early 1970s, M was aged under 10 years and lived a significant distance from Leeds. She had a condition that required specialist treatment and was referred to the Infirmary for this by her doctor.She was made aware that JS would come to her house and pick her up to take her for this treatment in his car, as he was opening the new clinic at the hospital. …. Six months later, she needed more treatment, a fact that she dreaded. JS picked her up from home again in the small car. In the car he kissed her. He then put his hand up her skirt and touched her genitals. M was so afraid of having further contact with JS, that prior to her third visit to Leeds for treatment she caused herself to have an accident so she didn't have to go back. This was serious enough to require treatment in her local hospital. JS visited the family after this to see how M was after the accident, which in itself had a significantly traumatic impact.
 JS came to see her on the ward when her grandmother was present at the bedside. He was friendly and chatted to her. Sitting on the bed, he asked to see T's scar on her lower abdomen. She lifted her nightdress and showed him. He put a stethoscope on her stomach, pretending to listen, then kissed her stomach. He then put the stethoscope in her ears and whispered 'I love you.' Her grandmother shouted at him to 'Get off my grand-daughter.' He stood up, apologised and left the ward. T recalls her mother reporting the incident to the Ward Sister. T does not think the Sister said anything about it to either T or her grandmother.
Female patients: adults
JS then came over to her and, standing close by her bedside, placed his hand on her back and began rubbing it, saying 'Everything will be alright'. ZN was wearing pyjamas with a strappy, loose-fitting top in a 'baby doll' style at the time. JS continued to rub her back, then with his other hand began rubbing her chest, moving his hand towards her breasts. ZN recalls she was in pain following the surgery, and was 'a bit in shock' at the attention from JS, and concerned that he kept moving his hands over the top of her breasts. Suddenly another female patient walked into the bay, and JS immediately stopped touching ZN.
He refused to leave her bed until she gave him a kiss on the lips, which she reluctantly did so he would leave. Nursing staff were on the ward at the time, and GG recalls watching them give disapproving looks towards JS, but none intervened to protect her from him. At the time, she presumed this was because he raised money for the hospital.
In this other bay of four beds, H observed a young female patient, who she described as having brain damage, sitting next to her bed in a chair. H observed JS enter the ward and approach this patient. He kissed her cheek. He then ran his hands up and down her body and in H's words 'molested her'. H recalls wanting to call a nurse to alert them to this but couldn't see staff on the ward at that moment. Later, when a staff nurse came to take her blood pressure, H told her what she had seen. In response, the nurse shrugged her shoulders and walked away
Male patients: children
ZC recalls, 'I was terrified about what he was doing.' He cried out, and a nurse entered the room. ZC recalls her wearing a blue uniform and having an air of seniority about her. He told her 'That man touched me.' JS was standing behind him and told the nurse that all he had done was pat ZC on the head, making out that he was comforting the boy. Appearing to believe JS, the nurse took no further action.
JS moved his chair closer to the bedside and offered to scratch Z's leg under the plaster cast. He moved his hand up the boy's leg and touched his genitals. After a while JS left the ward, returning later to see Z and bringing some soft drinks. JS tapped Z's chest, 'pretending he was a doctor', and then moved his hands downwards, again touching his genitals. Z did not tell anyone as he felt his parents would have thought he was making it up.
As the film crew moved to another part of the ward, JS remained seated by Y's bedside. He put his hand under the bedclothes, rubbing his hand up and down Y's thigh before touching his genitals. He smiled at Y initially, but then stared at him in what Y describes as 'a threatening way', before walking away. Y tried to tell his mother what had happened, but felt she did not believe him.
Male patients: adults
After an hour or so, ZZ recalls being aware of someone stroking his forearm, and a hand under the blanket touching and massaging his genitals. He recalls that JS was standing beside him wearing theatre 'scrubs' and 'big jewellery', including a neck chain, ring and bracelet. ZZ swore at JS, telling him to go away, and he 'scurried away'. There was no one else around.
Alone in the cubicle with JS, N recalls that JS remained standing by the trolley, talking to him and reassuring him. Then, JS put his hands between N's legs, and touched his groin and penis. 'It was nothing short of being groped', he recalls. N swore at JS and jumped off the trolley, falling to the floor. JS left quickly.
"His demeanour changed"
One woman spoke to the investigators about when she was an aspiring teenage journalist and won a competition to write about a celebrity.
She went to the hospital to request an interview with Jimmy Savile, and met with Savile at a later date.
The Head Porter said, I'll leave you to it, shut the door, and then he changed. His demeanour changed… he wasn't the Jimmy Savile that you saw on the telly, that you know, you saw at charity events. He was, he just wasn't that sort of man anymore… He changed within, I would have said, seconds. His eyes were cold and dead, and he moved his hand, you know, he started that then. I mean, literally, as soon
as the door had shut.
The teenager was then subjected to a serious sexual assault.
The young girl aged under 10 who was driven alone by Savile to hospital (see above), told the investigators:
He sat me there, and said that he was going to make me pretty. He actually said that it was him that was paying to make me pretty and that when I grew up I'd be pretty… He kissed my neck again. It wasn't like if your daughter falls or any of your family's children fall, you pick them up and say 'come here and let me kiss it better'. It wasn't like that. It was a horrible slimy kiss with him there. "
A woman who was less than 10 when she was abused by Savile said that the abuse occurred when Savile invited her and her mother for lunch at a café.
He sexually abused the child when her mother left, briefly, to go to the toilet.
All that I was aware of was looking for my mum and I was panicking and frightened. I didn't like what he did. I knew it wasn't right but I didn't know it was wrong. I was frightened. I just remember feeling sheer panic and looking for my mum.
Other adults reported being humiliated by Savile. One woman said:
He came up and he was stood on my right-hand side of the bed and he came quite close to my face very very quickly so that when I tried to shout or make a noise or do anything, nothing came out… He just stopped [the abuse] and let go. He did say 'you are all slags anyway' or  something along those lines. He used the word 'slag' in my face.
The attacks had a long-lasting impact on Savile's victims, particularly given that the majority of them felt they could not tell anyone about what had happened.
One male victim said:
He gave me a complex that I was ugly. He gave me a complex that I was never going to be anybody in my life and he also gave me a complex that it was fine for him to do what he was doing… He doesn't stop winning. He doesn't stop winning at any point. You live with it. You live with the fact… Every day now, it's worse now. I'm just happy he's dead, but it's worse now because I just feel like he's laughing now. I just feel he's laughing at us all.