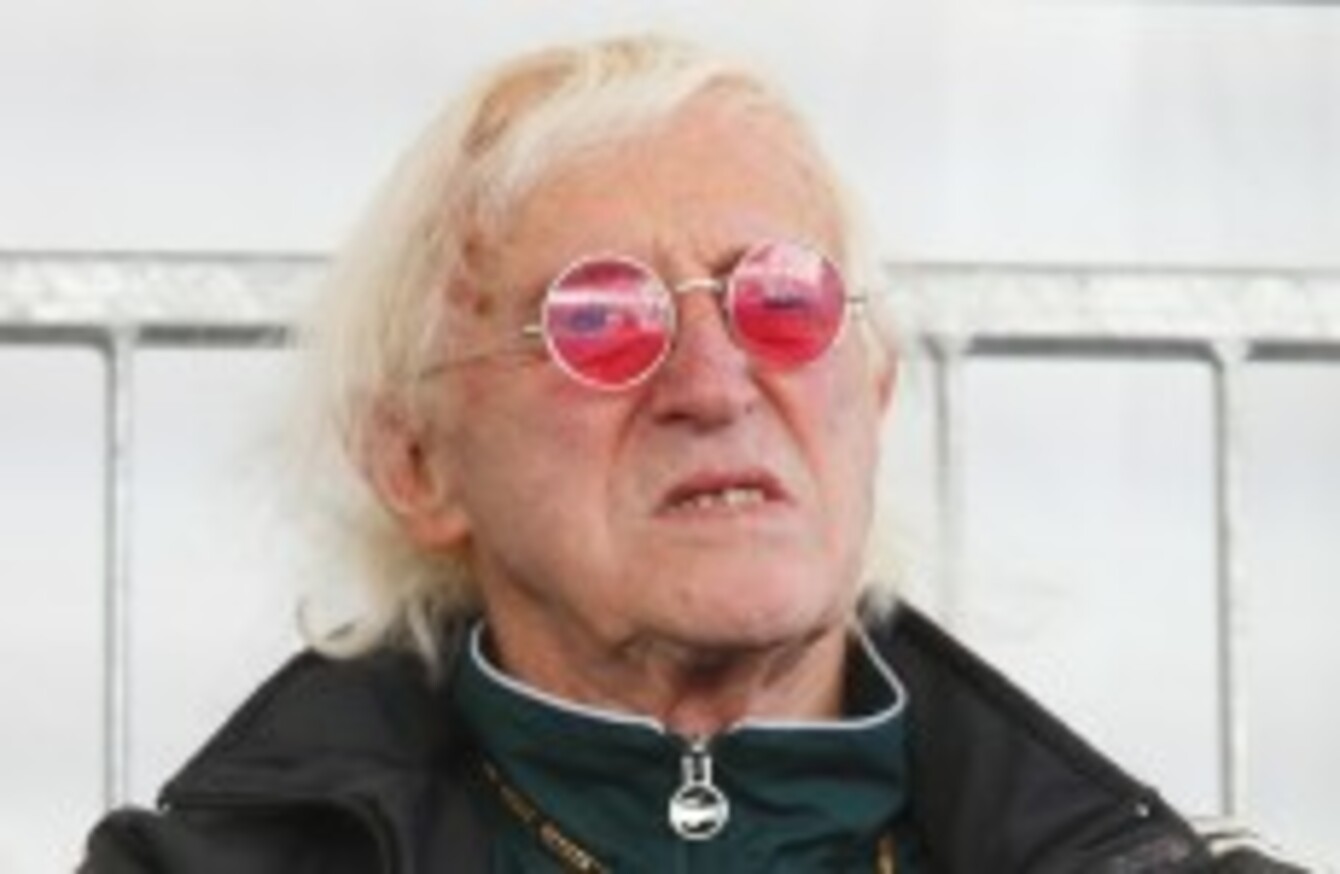 Image: PA Wire/Press Association Images
Image: PA Wire/Press Association Images
HEALTH MINISTER JAMES Reilly has said he'll be speaking with Children's Minister Charlie Flanagan on the issue of Jimmy Savile's activities in Irish institutions.
The scale of the BBC presenter's abuse in the UK was outlined officially yesterday in 28 reports published by its Department of Health.
He abused 60 people in Leeds General Infirmary alone, it was found — targeting victims aged between five and 75.
Savile was also a frequent visitor to Ireland, and regularly organised charity walks for the CRC. The Clontarf clinic issued statements stressing he never had private access to patients in the wake of the first public abuse claims against the DJ, which surfaced after his death in 2011.
"Obviously we would be very concerned to ensure that nobody fell victim to somebody with the reputation that he clearly now has, posthumously," Reilly said, when asked about the issue at an event last night.
I would be talking to Minister Flanagan in relation to these issues to ensure that nobody was a victim.
The reports released yesterday revealed Savile had unprecedented access and influence at the facility in Leeds, regularly visiting wards and departments in the 1960s, 70s and 80s.
In the majority, the victims were aged in their late teens or early twenties.
The report into Savile's activities at Broadmoor Hospital, a London mental health facility where he was given a managerial role, describes the perpetrator as "charming and persuasive, at least to some, but at the same time he was grandiose, narcissistic, arrogant and lacking any empathy".
Each of the 28 reports published included detailed victim testimony about what happened during their meetings with Savile.
Secretary of the Department of Health in the UK, Una O'Brien, said they detailed the "depraved activities" of the presenter and made for "shocking reading".
Originally published 10.22am