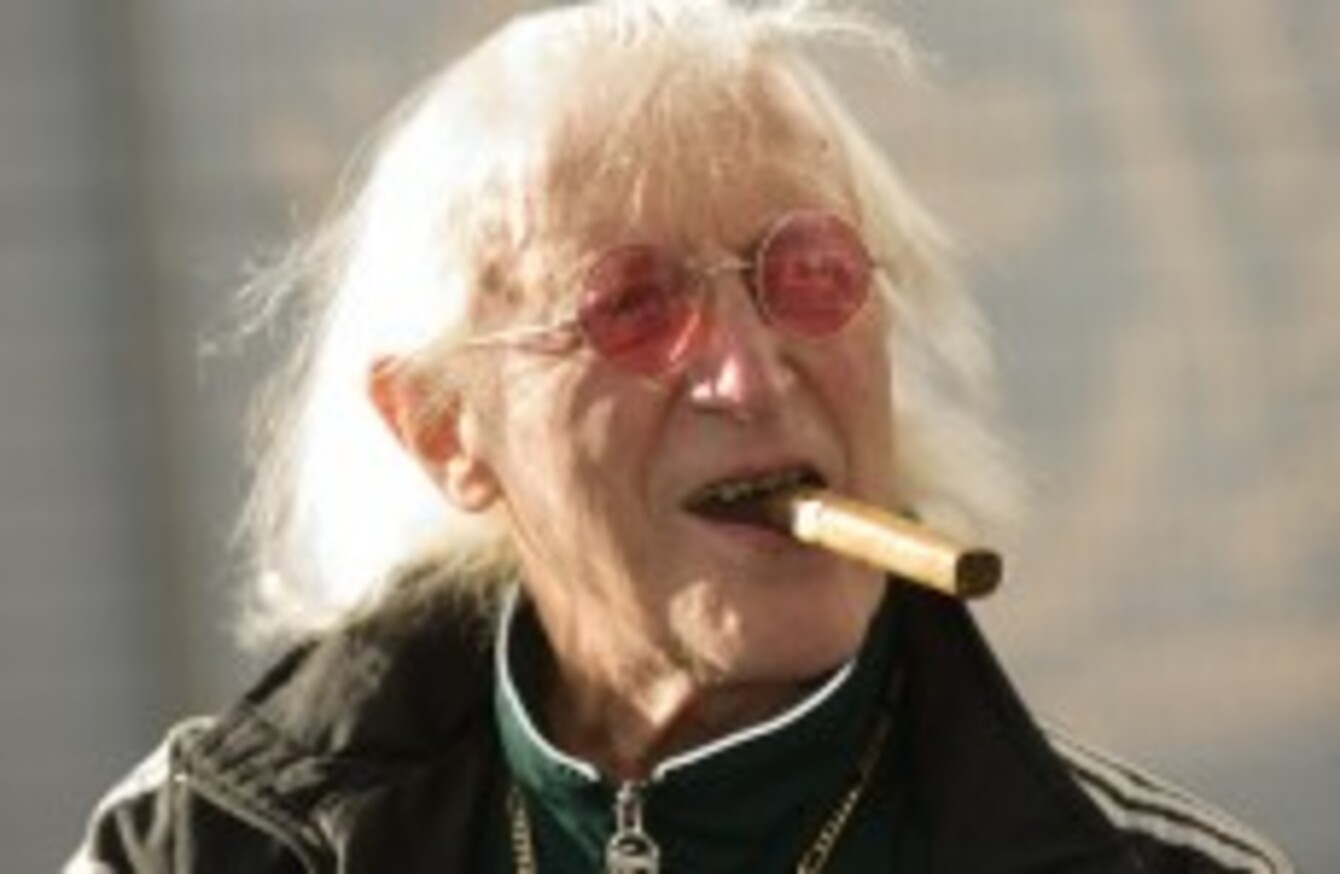 Sir Jimmy Savile in 2010.
Image: Anwar Hussein/Anwar Hussein/EMPICS Entertainment
Sir Jimmy Savile in 2010.
Image: Anwar Hussein/Anwar Hussein/EMPICS Entertainment
POLICE IN LONDON have said they will begin to assess the recent allegations made against the late television broadcaster Jimmy Savile.
In a statement, the Metropolitan Police Service said it had agreed to take the national lead in assessing information broadcast in an ITV documentary last night. The programme detailed claims from five women that the DJ and presenter sexually abused them on BBC premises when they were teenagers.
The operation will be undertaken by the Serious Case Team of the Child Abuse Investigation Command.
"Our priority will be to ensure a proportionate and consistent policing response putting the victims at the heart of enquiries," a spokesperson said. "It is too early to say how many individual allegations there are, and we will be making contact with all those concerned in due course.
It is not an investigation at this stage.
Scotland Yard said it will be working closely with the BBC investigations unit during the process and the broadcaster has committed to cooperating with the operation. Detective Superintendent David Gray who is leading the assessment asked anyone with information to make contact with their local police.
Earlier this week it emerged that at least three police forces had received complaints about the knighted television star but concluded there was not enough evidence to pursue them.
One case of alleged rape has already been referred to the Metropolitan Police in London.
Jimmy Savile was the presenter of programmes including Top of the Pops and Jim'll Fix it. He died in October 2011.