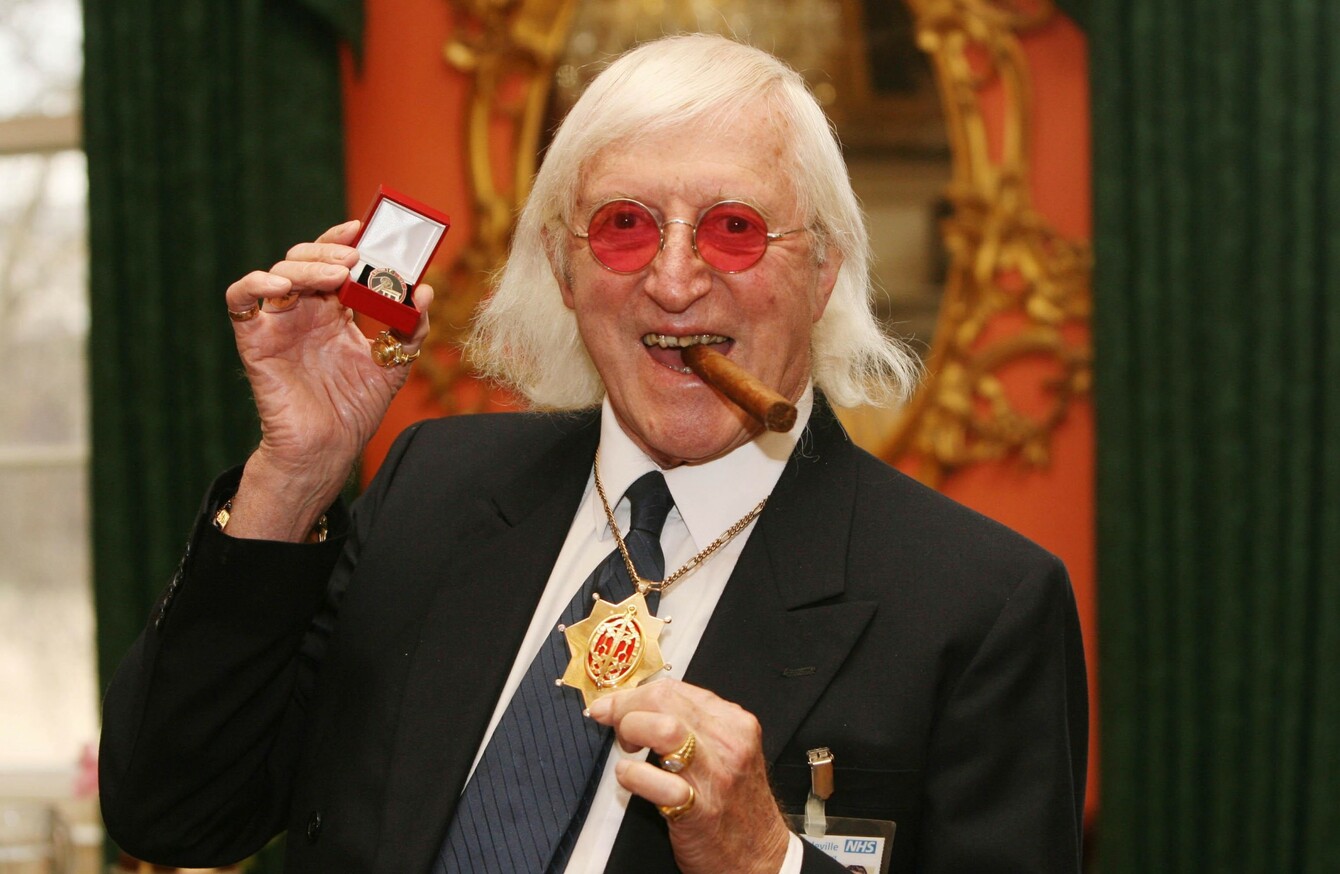 Image: PA Wire/PA Images
Image: PA Wire/PA Images
A LEAKED REPORT into sexual abuses by Jimmy Savile linked to the BBC has found that the disgraced TV presenter abused at least one person while on camera.
The draft report by retired judge Janet Smith has been published by news website Exaro and details the abuses carried out by Savile during his work for the BBC.
It outlines that three of his victims were just nine years old and says that incidents of abuse happened at "virtually every one of the BBC premises at which he worked".
These included the BBC Television Theatre (in connection with Jim'll Fix It), at Television Centre (in particular in connection with Top of the Pops), at Broadcasting House or Egton House (where he worked in connection with BBC Radio 1), Lime Grove studios and various provincial studios, including Leeds, Manchester and Glasgow.

He would indulge in sexual touching while working on the set (Top of the Pops or Jim'll Fix It) and, on at least one occasion, he was actually on camera.
The report criticises the BBC, saying that the corporation has a "very deferential culture". Smith's report contains testimony from BBC employees who said they heard about Savile's sexual misconduct but were afraid to report their concerns to management.
"I have the clear impression that most people in the BBC held the talent in some awe and treated them deferentially; they appeared to have the ability to influence their careers and were themselves untouchable,"Smith says in one of the published extracts.
Despite this, Smith's report accepts a series of denials by senior figures after accusations that they were aware of Savile's sexual misconduct.
The draft of the report that has been published is not the completed document and the authors have said they are "disappointed" that an early draft has been released.
"That document is out of date and significant changes have been made to its contents and conclusions," the review said in a statement to the BBC.
The BBC itself says it cannot comment because it has not seen the report.