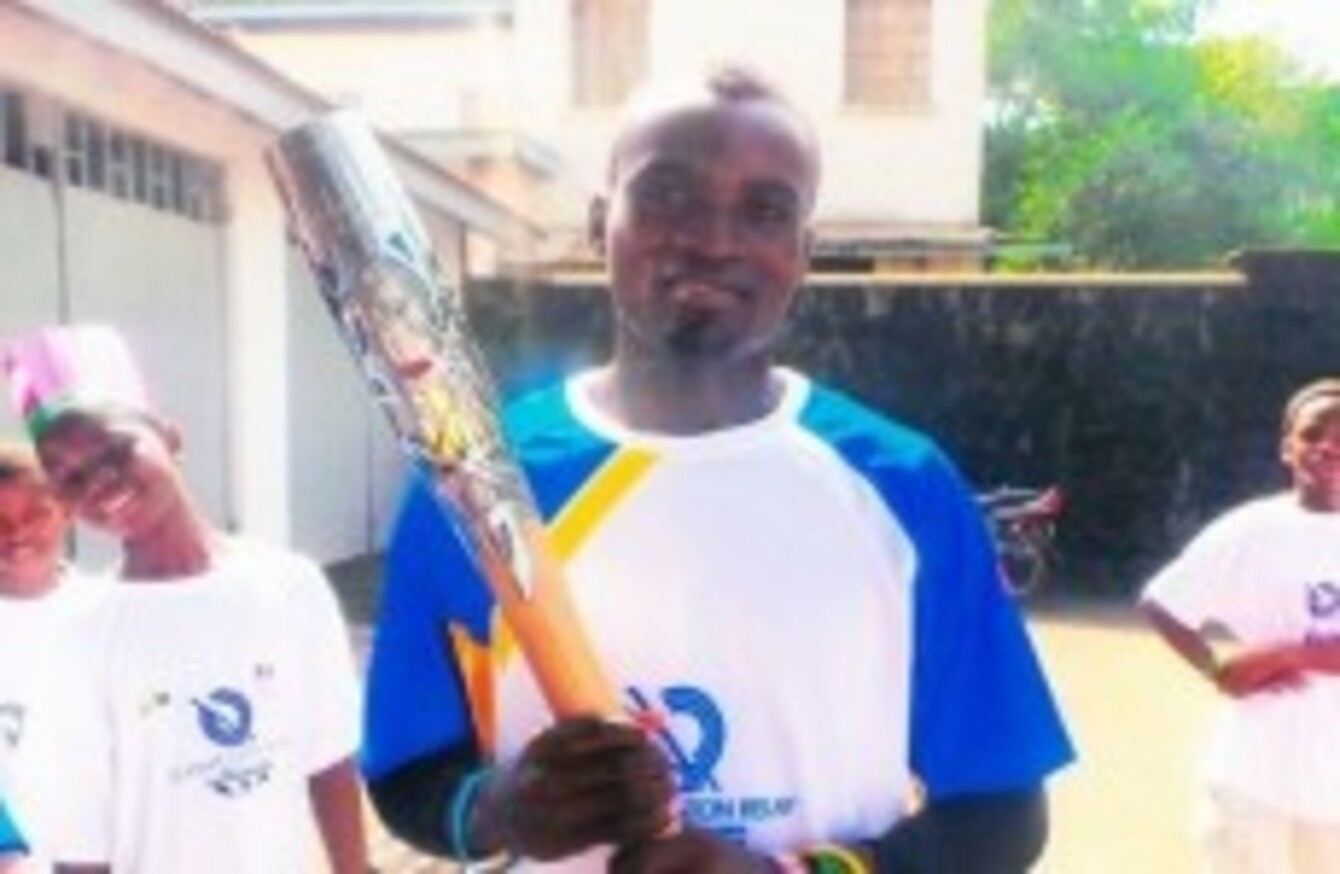 Jimmy Thoronka
Image: Change.org
Jimmy Thoronka
Image: Change.org
THOUSANDS OF POUNDS have been raised for a top sprinting athlete from Sierre Leone who has been arrested in the UK.
Jimmy Thoronka vanished after competing in the Commonwealth Games in Glasgow last summer.
He was arrested after he was found homeless on the streets of London.
His visa has expired and he may be deported.
Scotland Yard and the Home Office said they could not comment on the case.
The Guardian wrote an article about the athlete yesterday, detailing how the sports star went from winning medals to sleeping rough on the streets.
Thoronka's entire immediate family, including his mother, his three adopted sisters and brother have been killed by Ebola. He found out this heartbreaking news while watching an African TV channel.
The Guardian says that since it published his story, offers of help have flooded in from across the UK, Ireland and the United States.
Richard Dent, a Cambridge University student doing a PhD in how social networking set up a gofundme page which has so far raised more than £9,000 (€12,000).
Change.org has also set up a petition that will be sent to the UK Home Office urging the government to allow him to stay.
"I can't go back to Sierra Leone because my whole family has been wiped out and I can't make it alone," he said.
Nobody is doing athletics there now. Ebola has destroyed so much. But I can't survive here either if I continue living like this. I don't know what I am going to do.
He told the Guardian newspaper before his arrest that it is his dream to become one of the best sprinters in the world.
… but I don't see how that can happen now. Maybe someone will see that I have potential and give me some sponsorship so that I can train here.
His future is uncertain if he returns to Sierra Leone. It is not expected he will receive any training and because of the Ebola crisis it is unclear if he will be able to carry on his sprinting career.
Thoronka's story has created a lot of talk on social media, with many encouraging people to support the athlete.
Additional reporting AFP