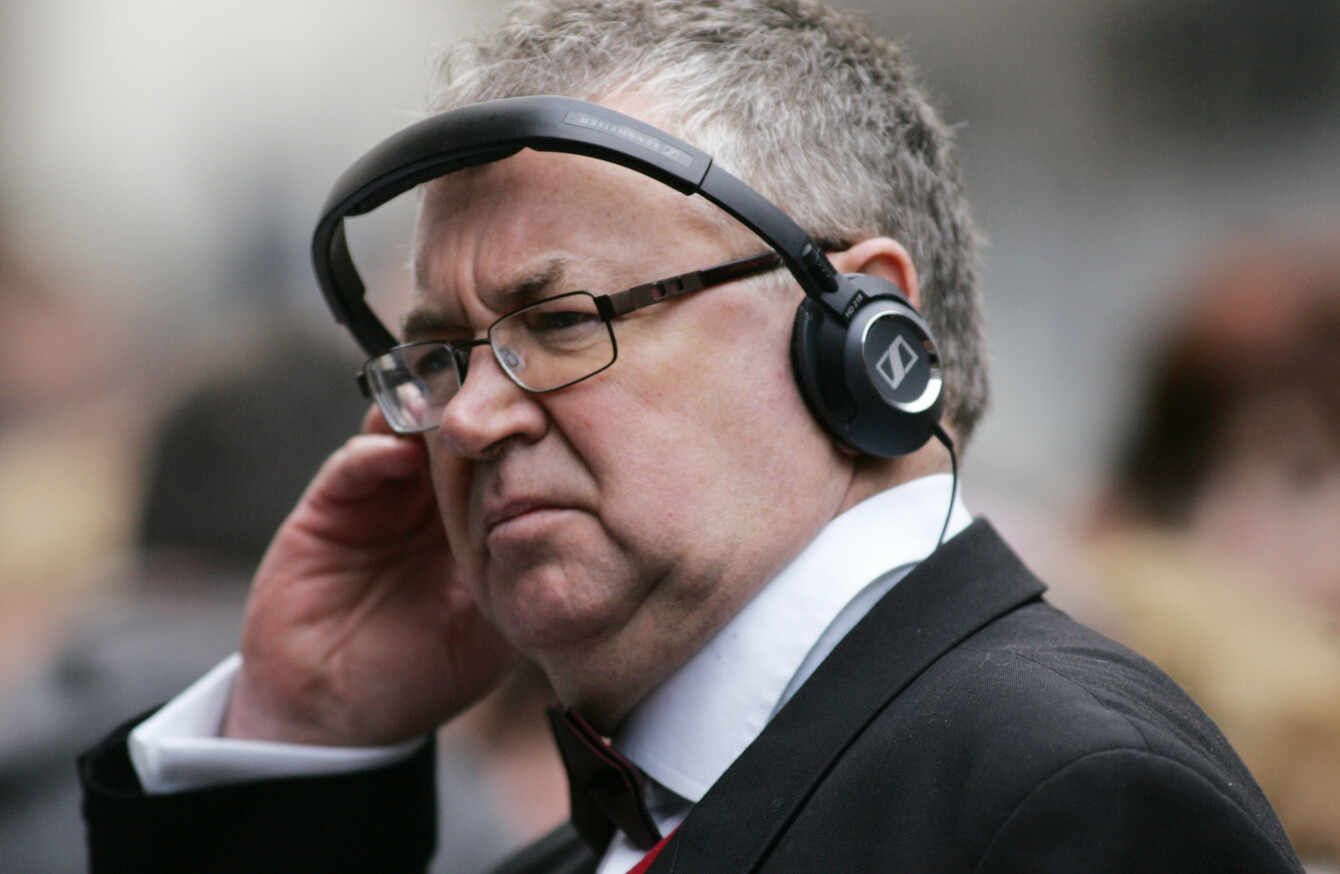 Image: Sam Boal/Photocall Ireland
Image: Sam Boal/Photocall Ireland
THE NATIONAL BROADCASTER has suffered a mixed bag in the national radio listening figures as numbers for Radio One dwindled while 2FM surged in popularity.
Many of the high-profile presenters for Radio One such as Ryan Tubridy and Sean O'Rourke lost listeners while relative newcomers such as Tracy Clifford and Eoghan McDermott to 2FM have resulted in the recently rebranded station experiencing somewhat of a revival.
It was a similar story over at Today FM. Some of their big names such as Al Porter and Ian Dempsey suffered declines but a number of their programmes are in their infancy and radio insiders expect to see large increases when the yearly stats are compiled.
The increases or decreases listed below are 'book-on-book' numbers meaning they are direct comparisons between the last survey figures which were taken three months ago.
Many in the radio business wait until the annual figures come out. When comparing annual figures, this is known as 'year-on-year'.
The latest 'book on book' stats are:
RADIO ONE
Ryan Tubridy down 2,000 to 334,000.
Sean O'Rourke down 12,000 to 342,000.
Joe Duffy is on 381,000 - down 13,000.
Drivetime is on 238,000 – down 3,000.
Morning Ireland on 436,000 – down 5,000.
Ray D'Arcy is on 217,000 – down 9,000.
2FM
Breakfast Republic on 178,000 – up 11,000.
Nicky Byrne Show with Jenny Greene on 144,000 – up 5,000.
Tracy Clifford Show – 124,000 up 5,000.
 TODAY FM
Ian Dempsey Breakfast Show on 163,000 – down 4,000.
Dermot and Dave on 164,000 – down 12,000.
Al Porter on 118,000 – down 4,000.
Off the Charts with Fergal D'Arcy on 107,000 – down 6,000.
NEWSTALK
Breakfast is up 3,000 to 119,000.
Pat Kenny is up 3,000 to 151,000.
High Noon with George Hook is up 1,000 to 98,000.
Sean Moncrieff Show is up 1,000 to 77,000.
Drive with Chris and Sarah – no change at 130,000.
A spokesperson for Today FM said that they know that the current stats don't look ideal, but that they do not reflect the changes which have happened at the station over 12 months.
"While this is a disappointing book overall, it is not hugely surprising. Everyone in radioland knows that it can take at least one full year to affect noteable change," the spokesperson said.
She added: "Look how long it has taken 2FM. In the past six months alone, Today FM has rebranded, launched two new shows in the form of Dermot and Dave and Al Porter, rolled out a huge brand campaign and completed a nationwide comedy tour.
"Overall were in a great place with the station and one book isn't going to put us off course."