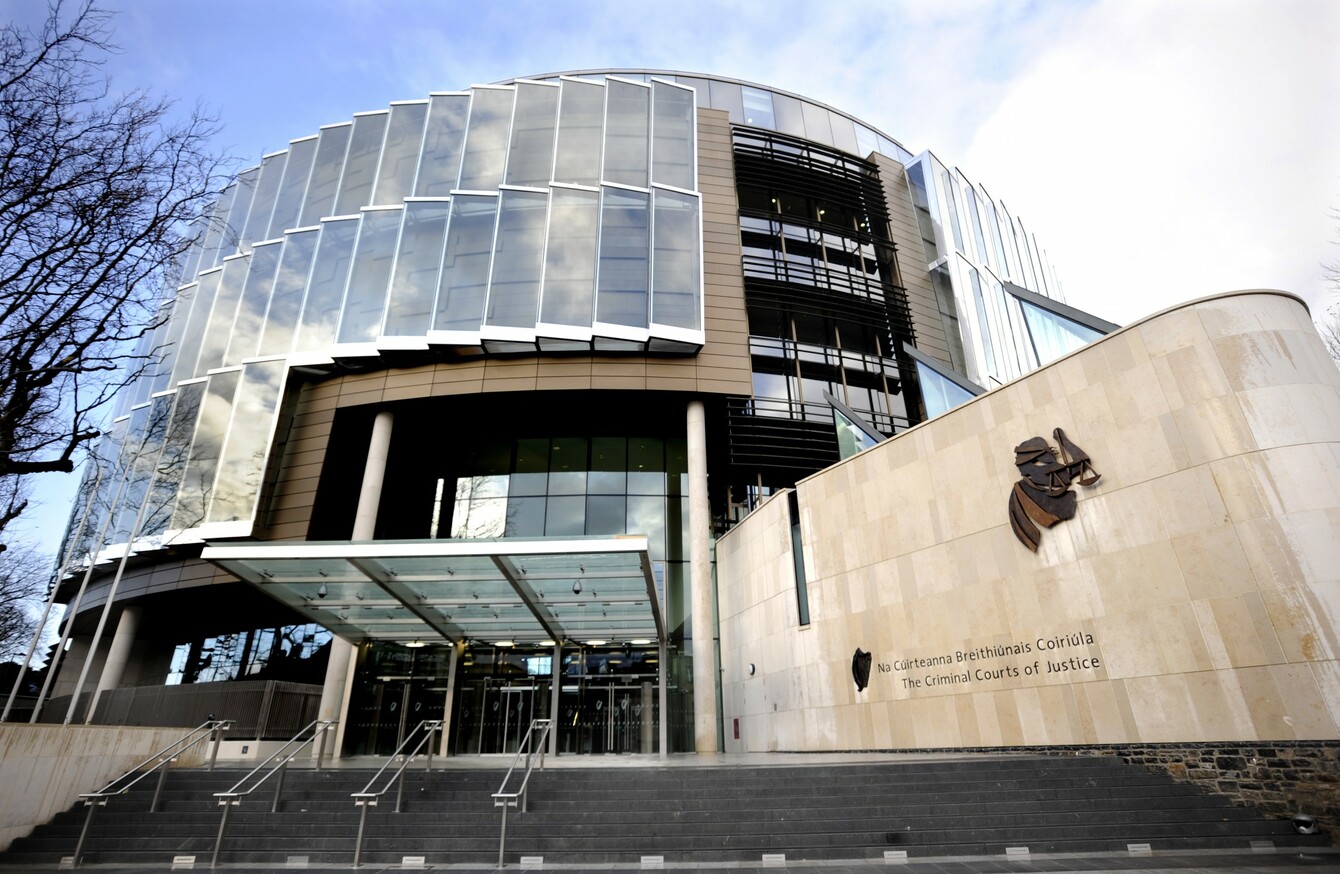 Image: Sasko Lazarov/RollingNews.ie
Image: Sasko Lazarov/RollingNews.ie
A FORMER SPECIAL Advisor to Labour TD Joan Burton has told a court that being trapped in a car with the former Tánaiste surrounded by water protesters was "one of the most scary experiences" she has ever had in her life.
Karen O'Connell was giving evidence at the trial of Solidarity TD Paul Murphy and six other men, who are accused of falsely imprisoning her and Joan Burton at Jobstown in Tallaght on 15 November, 2014. They deny the charges at Dublin Circuit Criminal Court.
Murphy (34) together with South Dublin County Councillors Kieran Mahon (39) and Michael Murphy (53) and four others have pleaded not guilty to falsely imprisoning Ms Burton and Ms O'Connell by restricting their personal liberty without their consent at Fortunestown Road, Jobstown, Tallaght on 15 November, 2014.
Paul Murphy of Kingswood Heights, Tallaght; Kieran Mahon of Holbrook Grove, Tallaght; Michael Murphy of Whitechurch Way, Ballyboden, Dublin; Frank Dinghy (71) of Alpine Rise, Taillight; Ken Purcell (50) of Kiltalown Green; Michael Banks (46) of Brookview Green, Tallaght and Scott Masterson (34) of Carrigmore Drive, Tallaght have all denied the charges.
Giving evidence on the fourth day of the trial, Ms O'Connell said she and Ms Burton were pushed and shoved by protesters as they walked from An Cosán Education Centre to a neighbouring church for a graduation ceremony.
She said an egg was thrown at her and a water balloon was thrown at Ms Burton, amidst what she described as a "general haze of abusive comments" being screamed at the Labour TD.
After the two women were rushed by gardaí from the church to a waiting car, Ms O'Connell said the vehicle was quickly surrounded by protesters shaking the car, banging on the bonnet, the windows and the roof, placing placards over all the windows and "screaming all sorts of things".

"I hope you die"
Ms O'Connell said the comments included "personal things" and "water-related slogans" like "I hope you die, you ugly bitch," "Labour scum", "How do you sleep at night?" and "No way! We won't pay."
Ms O'Connell told prosecuting counsel Tony McGillicuddy BL that she was "petrified, crying and very, very fearful" and that Ms Burton was trying to calm her down and reassure her.
She said she saw Deputy Paul Murphy with a loud-hailer, shouting slogans and taking photos, so she started to also take photos and videos from inside the car until her battery died.
Ms O'Connell said she that when she and Ms Burton were being "almost carried" by gardai in the middle of a "maul" of protesters, the former Tánaiste told her "My shoe's after falling off," so she bent down and retrieved it as she felt it was quite undignified for Ms Burton to walk without her shoe.
The court heard that the guards "physically pushed" Ms Burton into the jeep, and that it felt like protesters were trying to "get in at us" when they smashed the front windscreen.

Smear
Earlier today, Ms Burton denied suggestions that she sought to "smear" water protesters as an "uncaring bunch of people" who left their children roaming the streets.
The Labour TD, who has now concluded her evidence, became upset when a video was played depicting scenes from the protest in Tallaght in November 2014.
The video clip showed Ms Burton and her advisor being protected by gardai from a noisy crowd of jeering protesters as they were rushed from one garda vehicle to another.
One man could be heard shouting loudly, 'Shame on you, Joan, shame on you; you're a fucking disgrace'.
The courtroom was cleared after Ms Burton became emotional and requested to watch the video on her own, saying what had happened to her was "very, very distressing".
Video clips were also played to the jury depicting a bare-chested Deputy Murphy sitting on the ground in the middle of the crowd, and gardaí attempting to forcibly remove him.
One man can be heard shouting at garda, "That's a TD yis are mishandling."

Clothes
When asked to identify Deputy Murphy, Ms Burton replied, "I haven't seen him with his clothes off before," to loud guffaws from the court.
"He takes his clothes off quite a lot," continued Ms Burton.
The Labour TD was cross-examined by defence counsel Michael O'Higgins SC about a video clip in which she was heard asking her advisor to post on social media about unsupervised children at a protest in Tallaght.
#Open journalism No news is bad news Support The Journal

Your contributions will help us continue to deliver the stories that are important to you

Support us now
Ms Burton could be heard telling Ms O'Connell, "What you should do is go on social media and say it's just shameful, all the little kids that are there and nobody minding them or looking after them, they were just free to roam the streets."
When asked to explain her motivation for comment, the Labour TD said it was "just talk" and that she was making conversation with her advisor, whom she said was extremely upset.
"I didn't do any follow-up on it. I was concerned about the children; it wasn't a good place for those children to be. It didn't seem to me that their parents or bigger brothers or sisters were there with them. I was worried that anything might happen to them," said Ms Burton.
Mr O'Higgins suggested that Ms Burton's motivation was "much more mundane", and that she wanted to "paint a picture to people reading social media that this was an uncaring bunch of people who didn't even supervise their children, who left them roaming the streets".
"You were putting this out to smear – in the public eye – what was going on. You were misrepresenting it. You would say anything to gain what you perceived to be a material advantage," added Mr O'Higgins.
Ms Burton responded that her focus was on getting them both safely out of the car and seeing an end to the situation as quickly as possible.
"If you're suggesting that I had some big strategy in my head – my concern was safety," she said.
Ms Burton said she was only a "moderate user" of social media and that some younger members of her family call her an "IT idiot" because her knowledge of Twitter was "next to nothing".
She said she gets other people to post on social media for her because of the "hassle" and the "trolling", which she described as "really difficult".
The trial resumes tomorrow.