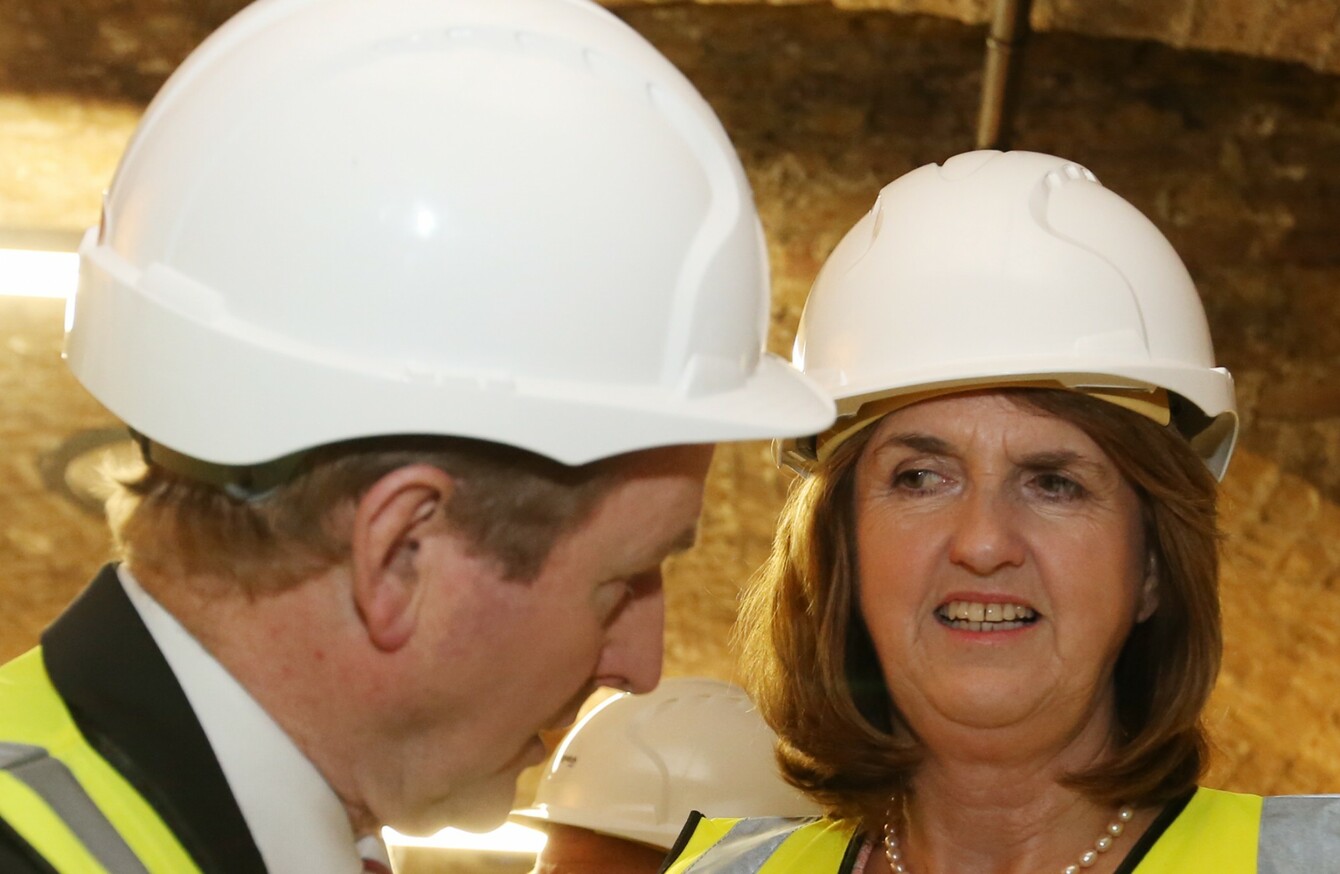 Enda Kenny and Joan Burton
Image: Sam Boal/RollingNews.ie
Enda Kenny and Joan Burton
Image: Sam Boal/RollingNews.ie
Updated 1pm 
JOAN BURTON HAS been criticised for suggesting that a Fine Gael majority government would be bad for Ireland.
The Tánaiste said the senior coalition partner favours placing an emphasis on "the people who are wealth creators" in relation to scope for tax reductions.
Burton said Labour has provided a good balance to Fine Gael's approach.
"I think while that is a political point there is also a practical point. If you want to stimulate the Irish economy and you really want to get businesses up and going, and you make Ireland very attractive for business, you have to have a strong policy of investment," she said.
'Completely delusional' 
However, her remarks were heavily criticised by Sinn Féin TD Jonathan O'Brien today. He accused the Labour leader of being "completely delusional", saying the party had betrayed a number of pre-election promises.
"Quite frankly, I see her comments as an insult to the intelligence of ordinary people, people who have been badly let down by the Labour Party," O'Brien said.
He said that in 2011 the party had promised to reign-in Fine Gael's conservative tendencies, but had failed to do so.
"We all know how that has turned out," the Cork North Central deputy said. "We all remember well the regularly parodied 'Every Little Hurts' poster which now stands as a catalogue of Labour's betrayals.
The Labour Party has faithfully gone along with, and indeed implemented, every brutal austerity measure introduced since 2011 and the people who trusted them at the last election have paid a heavy price.
Fianna Fáil's Niall Collins was also critical of Burton's comments:
Lack of balance 
In her comments to reporters, Burton noted that there will be tax reductions focused on reducing USC and phasing it out for all low and middle income earners who are paid between €25,000 and €70,000 "as resources permit".
She said that government expenditure needs to focus on infrastructural investment and "critical services like health and education, and pensions for older people".
Burton added that a majority Fine Gael government "would lack balance".
I think the country would do much better with a balance which brought together both the knowledge and skills of people on the centre left like the Labour party and people on the centre right, as in Fine Gael.
#Open journalism No news is bad news Support The Journal

Your contributions will help us continue to deliver the stories that are important to you

Support us now
She said "both parties bring an amount to the table" in terms of discussing "how you grow and develop a modern economy and aim to have a society in which children can thrive, and in which you have a strong balance between investment and tax reform and tax rebalancing".
"To have it only from a centre right prospective in my view would be a disservice to people."
Debate 
Burton said the coalition partners have not always been on the same page about certain issues.
"In many cases the two parties were of different minds or of slightly different minds in approaching the discussion, but through discussion were able to come to an agreement.
We've done that for instance in relation to the budget, and particularly in relation to USC. We've done it also in relation to social areas, not least during the life of the government in the X and the ABC cases. We did it I think most markedly in relation to the marriage equality referendum and the really positive impact that that had when citizens voted for it.
"So, yeah, there's a lot of discussion and a lot of the intellectual discussion in the Dáil is actually between the two government parties because a lot of the opposition parties are long on slogans and short on specific policies, or even where they have policies, [they are] short on the details of how we're going to finance them," Burton said.
- additional reporting from Hugh O'Connell