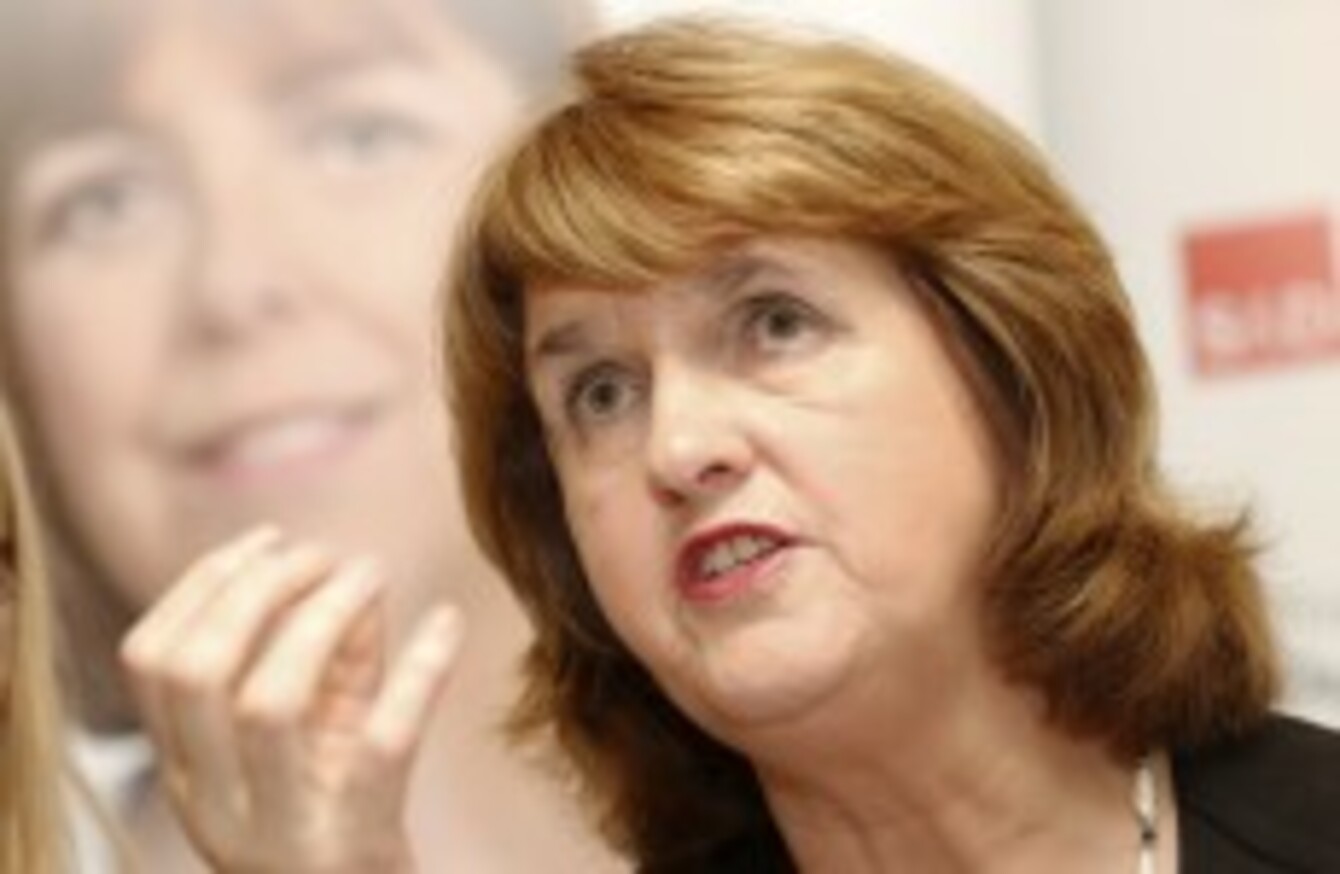 Joan Burton
Image: Sasko Lazarov/Photocall Ireland
Joan Burton
Image: Sasko Lazarov/Photocall Ireland
LABOUR HAS TAKEN A "shellacking" in the local and European elections, the party's deputy leader Joan Burton said today as she insisted she has confidence in leader Eamon Gilmore.
However, the Social Protection Minister cautioned that there could be no debate on the future leadership of the party until the final results come in over the next two days – giving the strongest hint yet that Gilmore's position could be under threat.
She quoted Barack Obama, when he once described the mid-term elections in the United States as "shellacking" for Democrats, and said: "They are mid-term elections and as I said, using Barack Obama's phrase, the Labour Party has taken a shellacking from citizens, from people who went out to vote."
Asked if it was time to launch a heave against Gilmore she said that people are focussing on the counts, adding: "I am not going to call anything like that until we get the final results in."
Burton was speaking after arriving at the count centre in Citywest where the Dublin West by-election count shows that Labour candidate Loraine Mulligan is on course to pick up only around 5 per cent of the vote and finish in seventh place.
https://vine.co/v/Mwv6lEZpIbU
She thanked all the Labour members around the country for their work in recent weeks but admitted the party is "rather lower down in the list than we'd like to be".
Burton said: "We have to reflect and examine that and think about that. I was on a lot of doorsteps, I talked to a lot of people. There was disappointment there around the Labour Party.
Burton, a TD for Dublin West, said that the "issues are far wider than simply the issue of one person or personalities" when asked about Gilmore.
On the Tánaiste's future, she said: "Eamon Gilmore is the elected leader of the Labour Party and of course I have confidence in Eamon Gilmore.
"But it is much wider than that, I have to look, and I think everybody who's a member of this government regardless of their party that everyone has to actually sit down and listen to what people said.
"The people have spoken, we have to think about what the people have said, examine it and see how we address those issues that people have genuinely raised."
Of Gilmore, she added: "He's the elected leader of the Labour Party, I am the elected deputy leader of the Labour Party and of course as the elected leader of the Labour Party he has my confidence."