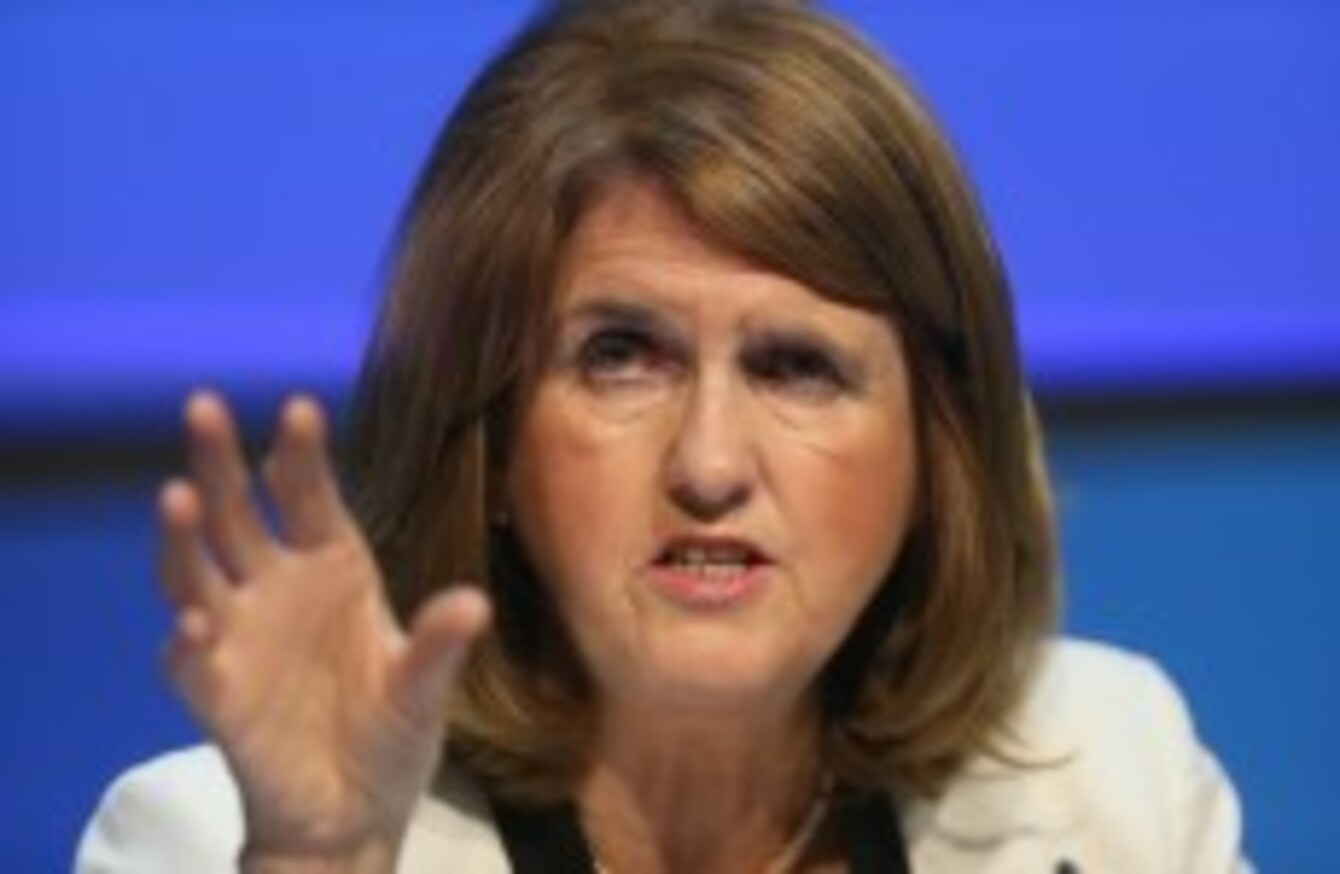 Joan Burton
Image: Niall Carson/PA Wire/Press Association Images
Joan Burton
Image: Niall Carson/PA Wire/Press Association Images
SOCIAL PROTECTION MINISTER Joan Burton has reiterated her call for what's called a 'living wage' to be considered and introduced in Ireland on a phased and voluntary basis in the coming years.
Burton's comments in a column for TheJournal.ie and in an Irish Times interview this morning follow on from a speech she gave earlier this month calling for the idea to be considered as a way of reducing welfare costs.
"A Living Wage would be higher than the Minimum Wage, and would provide the income necessary to meet basic needs, including housing and healthcare, on top of items such as food and heating," she writes this morning.
"The idea is that an employee earning this amount will not need significant welfare assistance, in stark contrast to many on the Minimum Wage."
A living wage is defined as being the minimum income necessary for a worker to meet their basic needs including housing, clothing and nutrition. The goal of such a wage is that employees should earn enough to ensure a satisfactory standard of living.
London has a living wage structure which has been in place on a voluntary basis for the last seven years and has increased to now stand at around £8.80 (€10.55), above the UK's national minimum wage of £6.31 (€7.56).
The idea has the strong support of London's Conservative mayor Boris Johnson, a fact not lost on Burton who describes Johnson as "a politician loath to ever place any obstacles in the way of business".
"It works for employees and employers alike, and also benefits the exchequer by increasing tax revenue and reducing welfare expenditure," she writes.
"I believe we should consider a gradual phasing-in of a living wage – like London, it could begin on a voluntary basis. And it could also be tied to a set number of hours, to ensure that workers have the security of knowing what their income will be."
A motion put forward by Labour's central council at its party conference in Killarney this weekend calls on the party to support a campaign to introduce a living wage on a phased basis.
The motion notes the "positive effects for employees, employers and the exchequer".
Critics of the living wage argue that as wage demands increase, the number of jobs available will decline, thus increasing unemployment rates.