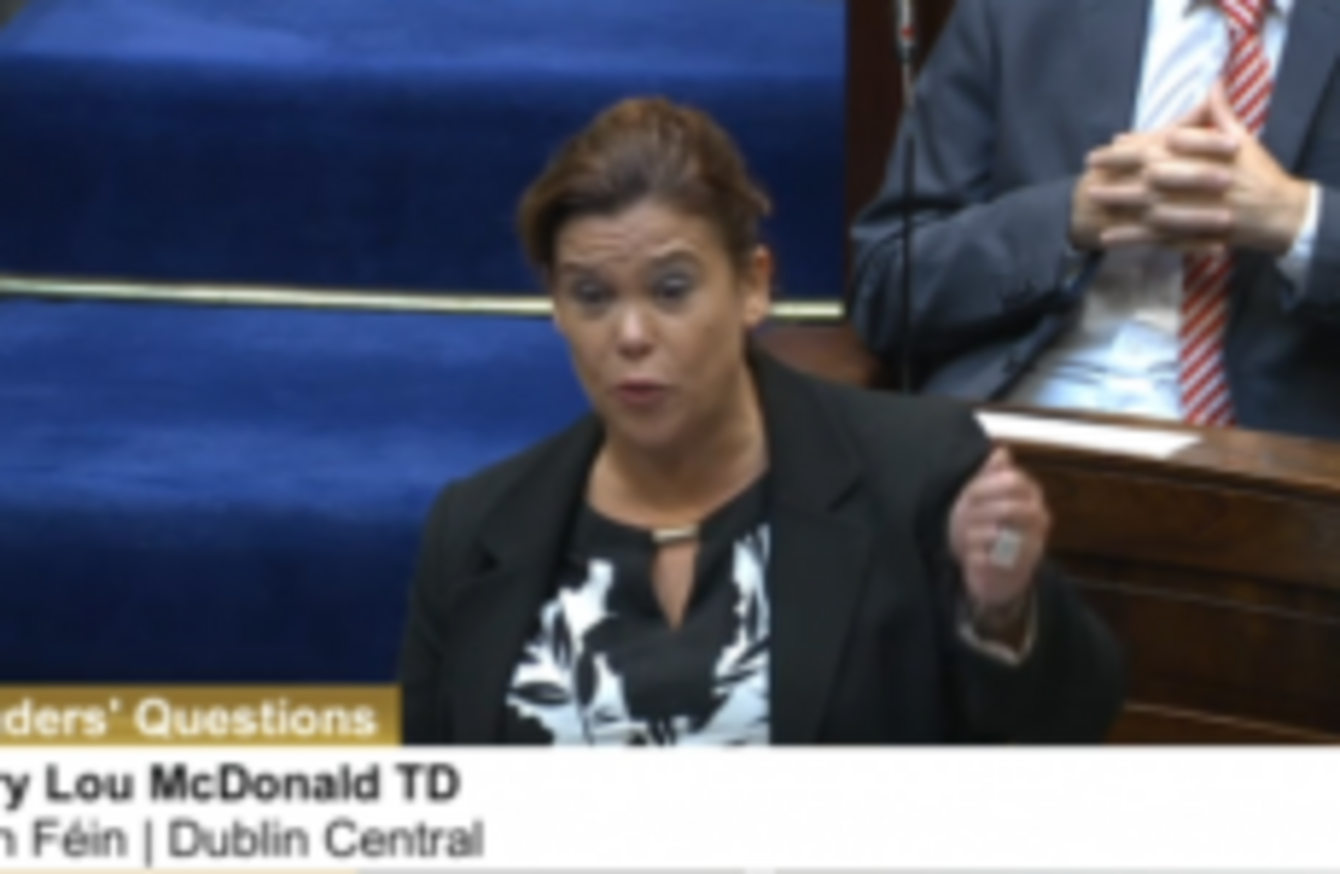 Mary Lou McDonald
Image: Oireachtas.ie
Mary Lou McDonald
Image: Oireachtas.ie
MARY LOU MCDONALD accused the government of threatening to turn off the water of people who cannot pay the water charges.
The Deputy Leader of Sinn Féin said there's a "huge number of families who cannot pay" and put it to Tanaiste Joan Burton that her government was "denying these people the right to wash their children and their sick parent and even denying them the ability to clean and cook.
You are threatening these families and saying their water supply will be cut off if they cannot meet this bill.
Burton responded to McDonald, saying "will you please get real" adding that the threat of water being cut off "is a big Sinn Féin lie".
Mary Lou McDonald described how a man came to her office and speaking about the water charges said, "This is the end of me – I cannot under any circumstances pay this bill".
Burton replied, "The law in Ireland does not allow his water to be cut off.
Nobodies water will be cut off. It's not legally allowed to be cut off.
The Labour Twitter account was quick to pick up on the accusation.
Burton added that, "There will be a water services support payment of €100 per annum for families and that will go significant way to defray the cost."