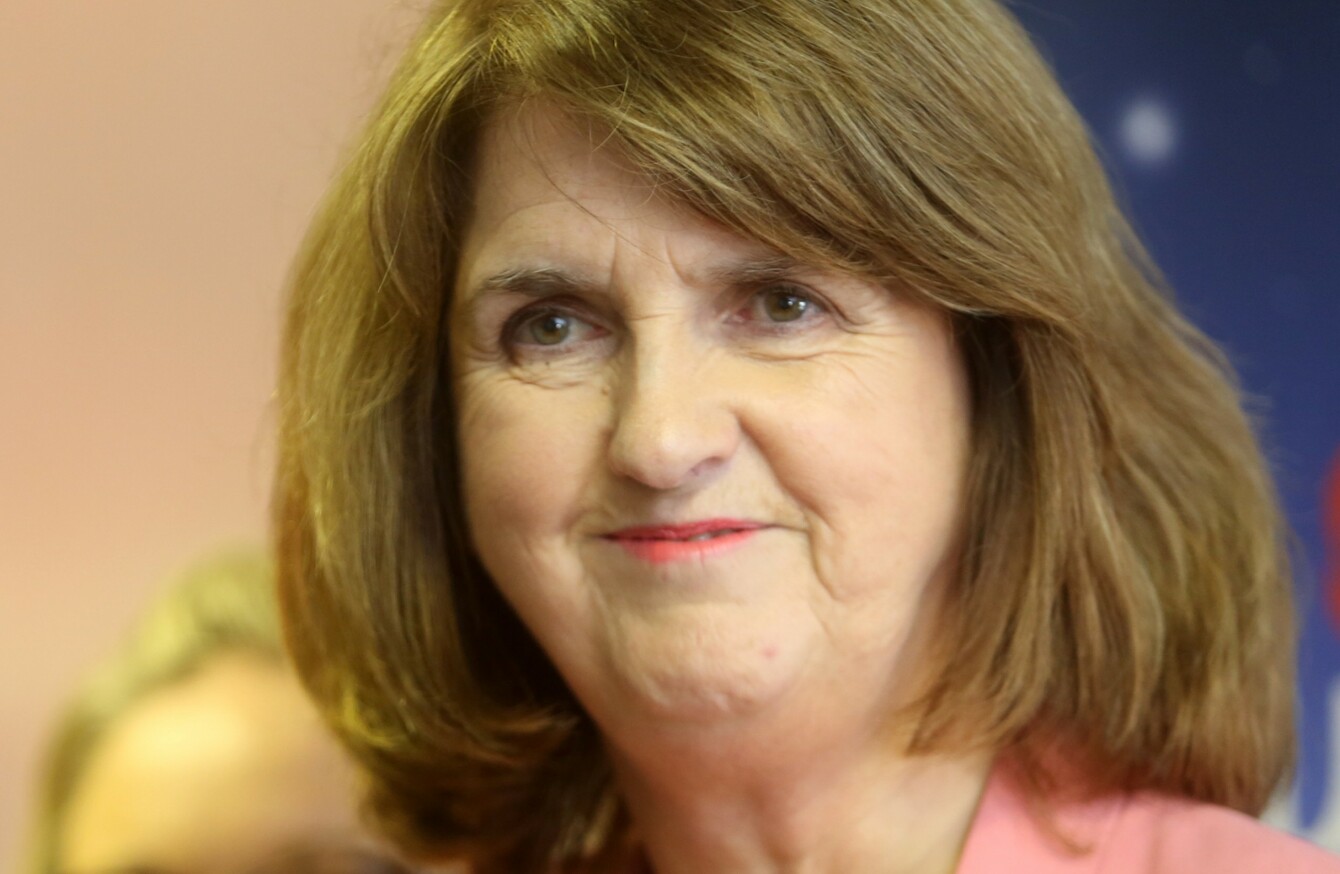 Joan Burton
Image: Sam Boal
Joan Burton
Image: Sam Boal
JOAN BURTON HAS said Labour and Fine Gael agree that Ireland needs a wage-led recovery.
"If we're going to have a prosperous and thriving Ireland we need people to have a decent level of wages, and decent jobs with good terms and conditions.
"Because, if we're going to have a knowledge economy, we're aiming to ensure that everyone who wants a job is back at work. We're working very strongly towards that," Burton said.
Yesterday, Business and Employment Minister Ged Nash spoke to the Irish Independent about Labour's plan to up the minimum wage by €2 per hour if the party is re-elected. He said the party wants to pay public sector workers the living wage of €11.50 per hour to encourage businesses to do the same.
Fine Gael is not on the same page, however, believing this could have a detrimental efect on small businesses.
Living wage
The Tánaiste noted that Nash was talking about a €2 increase over four years in the lifetime of the next government – 50 cent per year.
She said her party colleague was "talking absolute horse sense" in this regard.
I don't see any threat in the fact that people would earn a decent wage.
Burton noted that SSE Airtricity recently committed to paying workers the living wage, as have Lidl and Aldi – adding that supermarkets are traditionally in the low-pay sector.
If you look at the city of London – and this is one of the few things, by the way, I have in common with Boris Johnson  – we're both very strong supporters of the living wage.
The minimum wage will increase by 50 cent to €9.15 on 1 January, following a recommendation from the Low Pay Commission.