DO YOU WANT State of the Nation delivered to your inbox every morning at 9.30am? Sign up to our email alert at the bottom of this story.
Everyone's talking about…
Tánaiste Joan Burton is facing a motion of no confidence today.
The motion is being put forward by Independent Alliance TDs after it emerged Burton appointed former union boss David Begg as chair of the Pensions Authority. There was no public service advertising or appointments process. The move is allowed under state board guidelines, but opposition TDs have attacked the Tánaiste over it.
Today the Irish Daily Mail reports that Burton appointed a second person to a state position using the same rule. The newspaper states that in June Burton appointed Ita Mangan as chair of the Citizens Information Board for a period of five years, without advertising the post.
The Mail also reports that other ministers – including Richard Bruton and Gerald Nash – have used the same exemption to make state appointments.
Speaking on Morning Ireland, Communications Minister Alex White defended his Labour colleague. He said Burton didn't break any rules when she made the appointment.
I haven't heard any credible challenge to the qualifications of David Begg. He is eminently well suited and well qualified for this position.
White said cronyism existed in the past when people who were "manifestly unsuited" were appointed to roles.
Speaking on the same programme, Independent Alliance TD Shane Ross said Burton is acting within the rules, but the rules in question are "appalling"  and a breach of pre-election promises made by Fine Gael and Labour.
Begg will come before an Oireachtas committee to discuss if he is suitable for the job, but Ross said this is largely pointless as the committee has a government majority who will likely back Begg.
Ross said history has shown that "insiders" and supporters of the government of the day get these type of jobs.
"This is going to go on and on and on," he said.
Speaking at the launch of the motion at Buswells Hotel in Dublin this morning, Finian McGrath described the appointments made directly by Burton to state boards amounts to "blatant cronyism".
Ross added that in the debate he will ask that the  government "does not indulge itself in an orgy of farewell appointments" on state boards and in the judiciary.
ELECTION 2016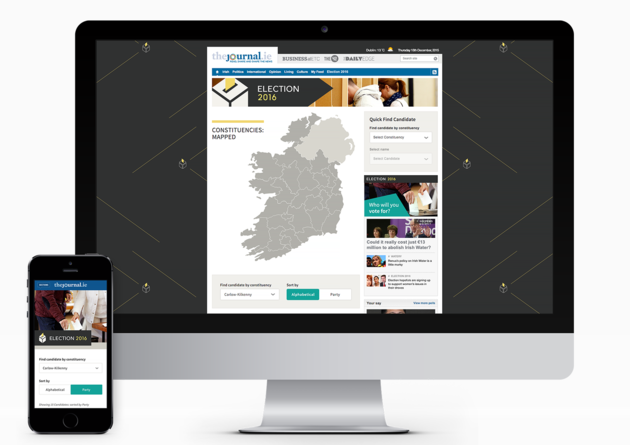 Need to know who's running in your area and what they stand for? TheJournal.ie's candidate database is now live.
The agenda
The Cabinet will hold its weekly meeting this morning, where Justice Minister Frances Fitzgerald is to bring a memo on a planned review of GSOC's powers after it emerged the body accessed journalists' phone records without their consent.
The Independent Alliance will propose its motion of no confidence in Joan Burton in Buswells at 11.30am, which will be debated in the Dáil at 7.30pm.
Sinn Féin will launch its Citizens Charter for Older People outside the gates of Leinster House at noon.
The Jobs Committee will discuss zero-hour contracts at 1.30pm.
Leaders' Questions will take place at 3.15pm. 
The Road Traffic Bill 2016 will be debated by Senators at 4.45pm.
TDs will debate the Public Sector Standards Bill 2015  after topical issues at 6.31pm.
What the others are saying
Fine Gael used €1.4 million of public cash on research into public opinion on political issues during its first four years in government, according to the Irish Independent.
The Irish Times says Environment Minister Alan Kelly has accused opposition TDs of "juvenile politics" by criticising Football Association of Ireland chief John Delaney for canvassing with him.
The Irish Examiner reports that Taoiseach Enda Kenny has reiterated his promise to phase out the controversial Universal Social Charge, despite differing comments from Finance Minister Michael Noonan.
The same publication states that Health Minister Leo Varadkar backs a proposal to impose a sugar tax on drinks and snacks sold in hospitals.
In case you missed it
Good day for…
Bernie Sanders: The Vermont Senator continues to put pressure on Democratic presidential frontrunner Hillary Clinton, giving a strong performance in the last debate before voting starts in Iowa. Sanders was praised for taking the high road and refusing to attack Clinton over her husband Bill's affair with Monica Lewinsky.
Bad day for…
Junior Minister Paudie Coffey: He has come under fire for the government's housing policy and strategy to tackle homelessness after an RTÉ documentary revealed the poor living standards many families face in emergency accommodation.
Originally published: 9am