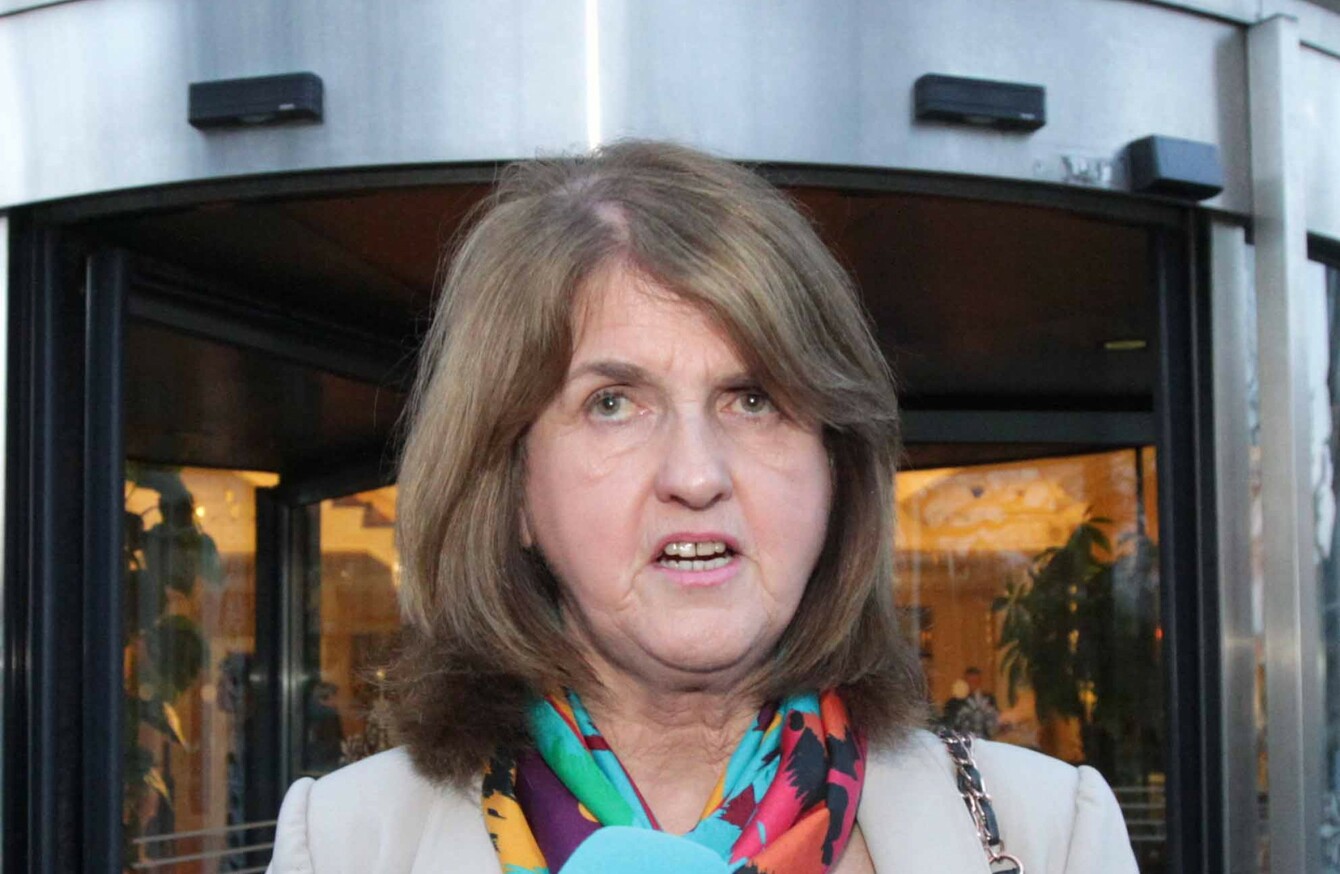 Joan Burton
Image: Mark Stedman/RollingNews.ie
Joan Burton
Image: Mark Stedman/RollingNews.ie
JOAN BURTON HAS criticised the handling of yesterday's vote for Taoiseach, which was delayed while last-minute talks with independent TDs continued.
The leader of the Labour party and former Tánaiste said the situation was "like a bad play".
Burton told Brendan O'Connor on RTÉ Radio 1 several independent TDs were noticeably absent while statements about the vote were being made, saying there was "a very large hole in that part of the Dáil [chamber]".
The former Social Protection Minister said independent TDs had been seen in the halls of Leinster House with their "phones glued to their ears" in the lead up to the vote, which eventually saw Enda Kenny become the first ever Fine Gael Taoiseach to be re-elected.
"Tension built up as to what was going to happen because the clock had to stop, if you like," Burton recalled.
She said the Fine Gael-led minority government is "extremely dependent on what Fianna Fáil does or doesn't do", stating that Micheál Martin's party can "at any moment … spring the trap, basically they have their foot on the government's throat".
Despite this, she said the government has the potential to "last a long time".
Stepping down as leader?
Burton said the Labour party, which has seven seats in the new Dáil, was "very disappointed" with its general election performance.
She would not be drawn on whether she will resign as leader, saying she will meet the parliamentary party on Tuesday to discuss how to move forward.
Burton said that, now they're out of government, the Labour constitution requires the party to look at its leadership by the end of the summer.
"I'm very happy to do whatever I can to help the Labour party in its future," she said, adding that she wants to "be very active in the Dáil".
'A dry, sterile place'
Burton denied claims Kenny "wined and dined her" in a bid to get Labour's support, adding that going back into government wasn't "a real option" for her party.
She said Labour will rebuild and history might look more kindly on what the party achieved in government during the backdrop of the international financial crisis, noting: "The sun rises again."
Burton said a lot of good colleagues and friends lost their seats in the election, describing them as "people who were buddies and fun to be with".
She added that Leinster House is "a bit of a dry, sterile place now".
Water charges
Burton said she thinks the decision to suspend water charges was a mistake as there needs to be a national utility to provide people with clear water and a sewerage facility.
She said charges were reduced to a "very affordable" level, but people who have paid "are going to have to be credited or refunded in some way".
Burton said her fellow Dublin West TD Leo Varadkar will benefit from a number of changes she oversaw in the Department of Social Protection when he moves there from the health portfolio.
She stated that the deficit she faced when she took over the department was "heading for €3 billion", while Varadkar will inherit a surplus of €200 million for the first quarter of 2016.