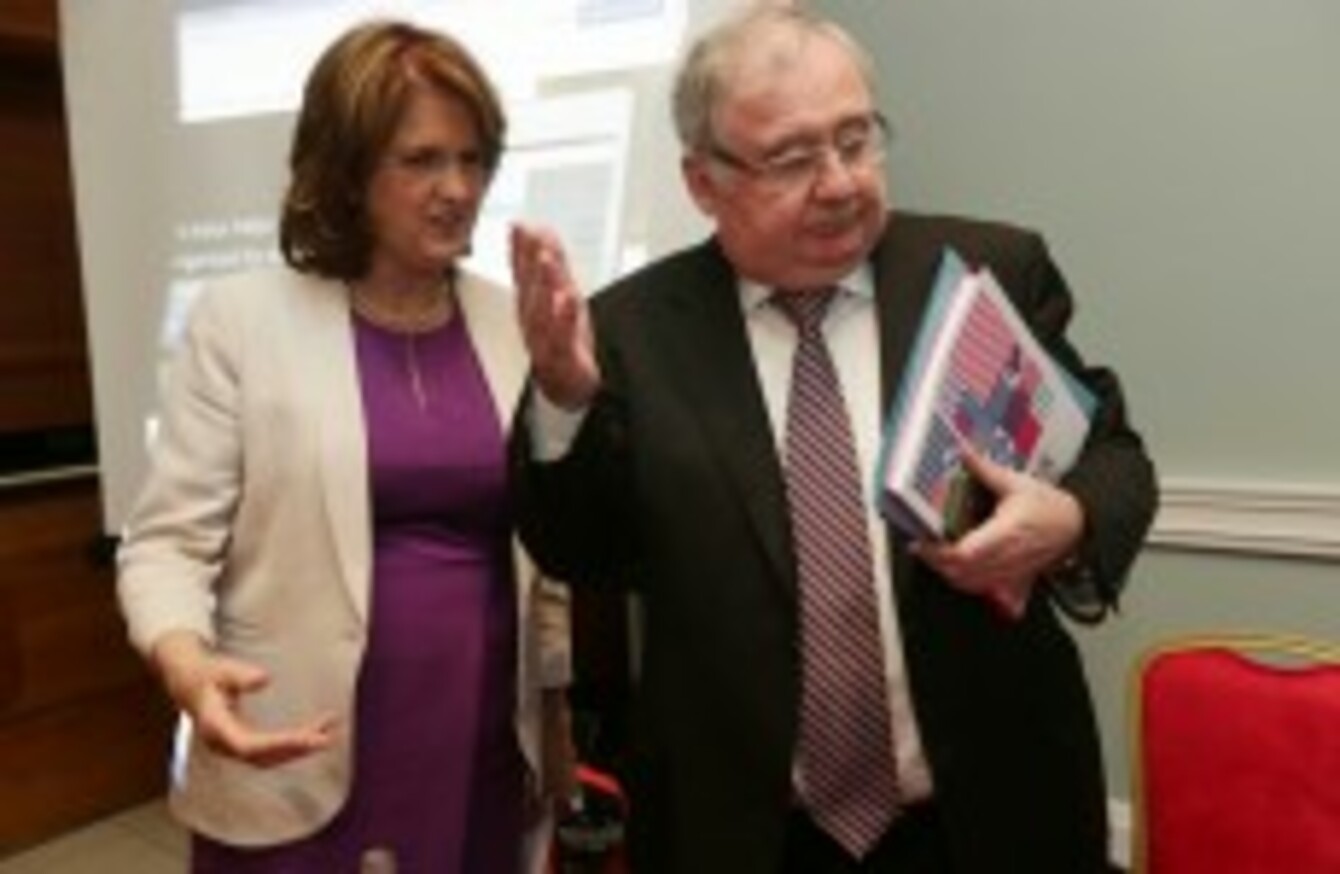 Pat Rabbitte has been dropped from Cabinet.
Image: Laura Hutton/Photocall Ireland
Pat Rabbitte has been dropped from Cabinet.
Image: Laura Hutton/Photocall Ireland
TÁNAISTE JOAN BURTON says it is always "sad" when Cabinet members have to go and new people come in.
Speaking on RTÉ's nine o'clock news about the departure of Pat Rabbitte from the Cabinet she said that losing people is always "difficult".
She spoke highly of Rabbitte's long political career, but said that there were a lot of people in the Labour Party with talent and it was time to give them the opportunity.
Burton said she had given the opportunities to those members in their 30s and other new members following five weeks of discussions with the party's members, where she said the message from the hustings was that they wanted to see new talent.
Work afresh
She said the new appointees will allow them to "work afresh".
Burton added that she hoped "it is good mix" of those that have been there longer and those that are newcomers.
She said that in order for all the "talented" members of the party to have a role to play, they will have to ensure that they are the majority party next time round so that they will "have more places for all our talent".
Speaking about the new ministries for Labour, she said she was very happy and that they were the ministries they wanted.
She said that the Environment portfolio was critical in getting housing going, stating that they will be focusing on building social housing and tackling the issue where young couples are finding  it difficult with the escalation in house prices.
She said having a Ged Nash as Super Junior Minister for Business and Employment will help in the growth of SMEs around the country.