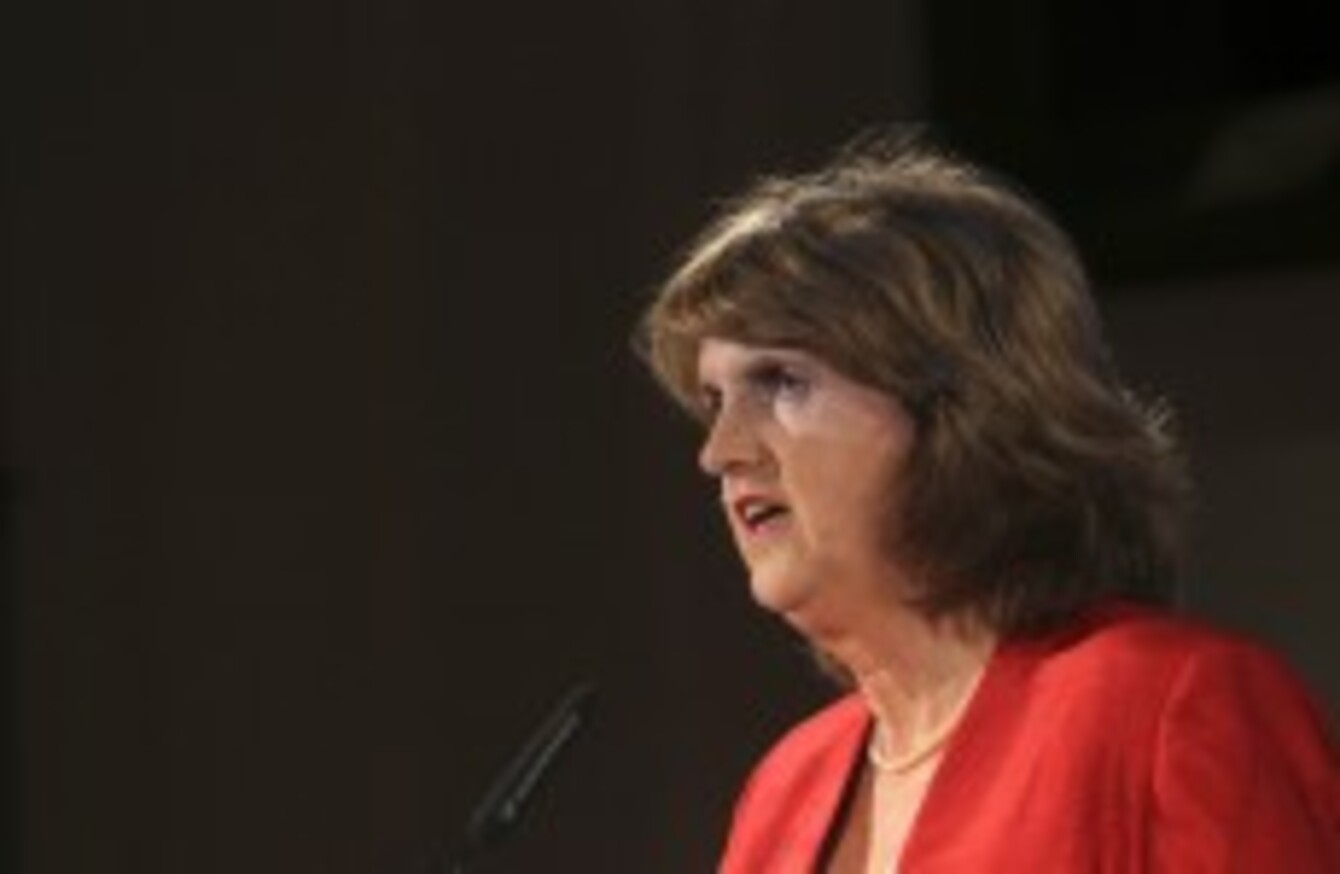 Image: Sam Boal/Photocall Ireland
Image: Sam Boal/Photocall Ireland
AS SHE BEGINS her first week of work after being voted in as Labour leader and Tánaiste, Joan Burton is being called on to tackle the housing crisis – and not talk 'spin'.
The Housing Action Group, which was founded with the assistance of the Anti-Austerity Alliance in Burton's constituency, have called on her to implement a home building policy and to scrap the Home Assistance Payment.
Homeless families
Gwen Connell, a mother from Dublin 15 who was made homeless due to a rent hike, said that Burton's comments about implementing a social housing programme "cannot turn out to be more spin".
There is a direct contradiction between building more social housing and the Housing Assistance Payment which her government are introducing. If the Minister is serious about tackling the housing crisis she must immediately scrap HAP as part of this.
Tamara Kearns, a mother whose family were made homeless, said that low paid families "did not have the luxury of waiting for a low-pay commission".
My family became homeless because we couldn't afford to pay rent even though my husband was working. Families like mine across the country cannot afford to wait for a low-pay commission to report.
She said that people need a living wage which will allow families to live to a decent standard and "not end up being homeless because we can't afford somewhere to live".
As outlined in our look at the challenges facing Burton in her new roles, housing is not the only issue she will have to tackle.
Yesterday, Gerry Adams TD said that Burton "can't distance herself" from "disastrous" Government policies.
Homelessness in Ireland
Social justice campaigner Fr Peter McVerry recently warned that rather than eliminating homelessness by 2016, as the Government plans, there could be more people on our streets than there currently are.
He made the comment at the launch of the Peter McVerry Trust annual report 2013.
Speaking at the same launch, Social Protection Minister Joan Burton said that she hoped the government's plan to end homelessness by 2016 would come to fruition.
She defended the Housing Bill, saying that the Housing Assistance Payment (HAP) would allow people to "secure and maintain [their] tenancy".
Burton said that at any given time there are 75,000 – 77,000 people in receipt of rent supplement, which is supposed to be a temporary payment.
She warned that this can become "an employment trap" and "a poverty trap" as people would lose the payment if they started to work. But Burton said this is something that wouldn't happen via the HAP.