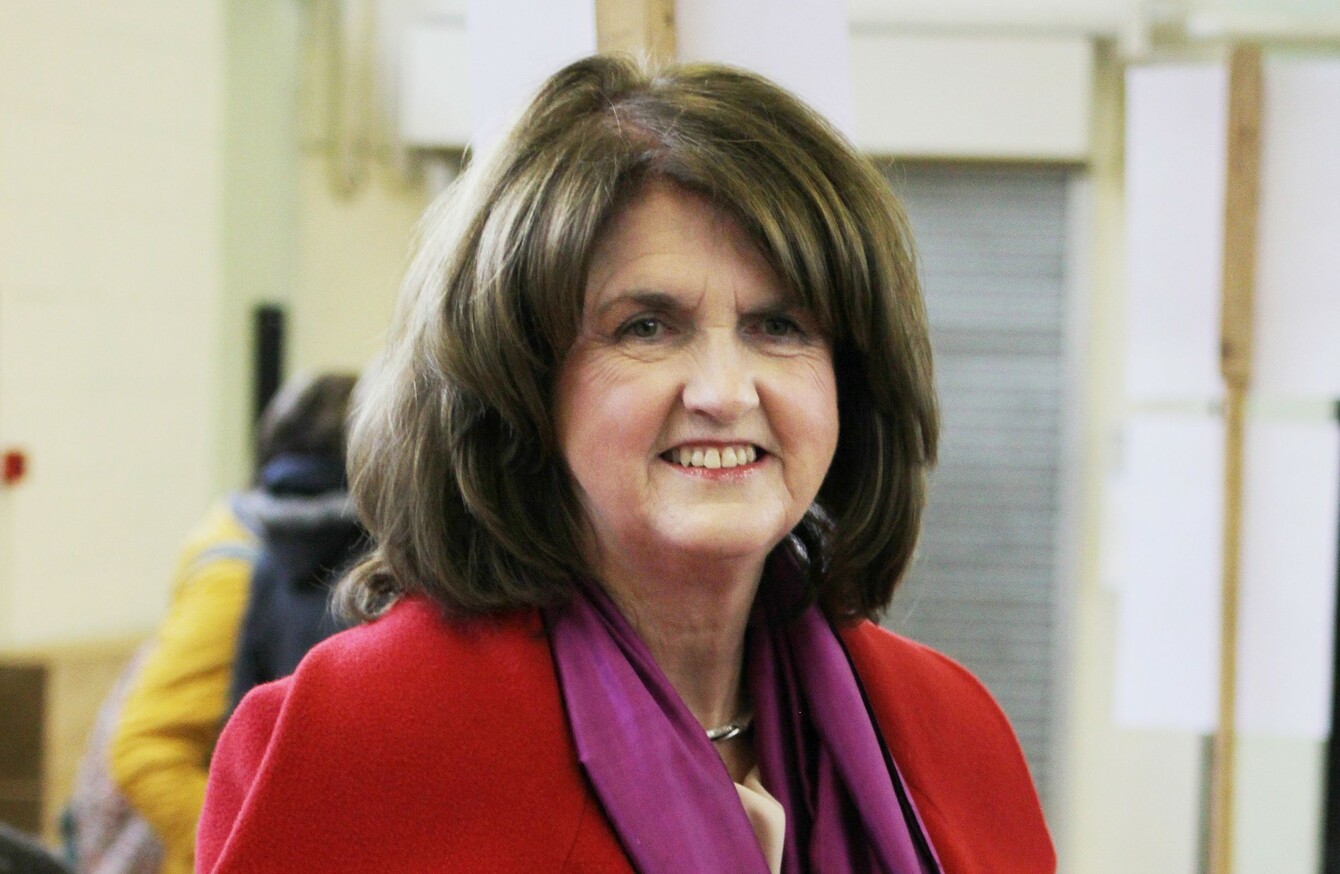 Image: Eoghan Manley O'Reilly/PA Wire
Image: Eoghan Manley O'Reilly/PA Wire
JOAN BURTON HAS survived the battle in Dublin West, keeping her Dáil seat.
It's just one piece of good news for the Labour leader and Tánaiste who has seen her party's Leinster House presence decimated by the electorate.
She is the first Labour TD to be returned to the Dáil.
The long-time deputy was in a race with AAA-PBP candidate Ruth Coppinger with just 22 votes separating the pair of incumbents after the third count. Both women have been elected in the fifth count.
Coppinger took the second seat after taking over 1,500 transfers from independent David McGuinness and the Green Party's Roderic O'Gorman.
Leo Varadkar topped the polls, surpassing the quota of 8,391 in the third count with Coppinger taking the third seat.
The final seat went to Fianna Fáil's Jack Chambers, who will enter Leinster House as a TD for the first time.
Speaking after his election, the 25-year-old local said it was "an honour to be selected in the late Brian Lenihan's shoes in Dublin West".
Neither Chambers nor Burton actually reached the quota, but saw off Sinn Féin's Paul Donnelly to be elected.
Labour Pains
Speaking to media after her election, Burton said that she would continue to lead the Labour Party, despite indications they could lose as many as 30 seats.
"The Labour membership decided my leadership two years ago," she said.
She said that she was planning on leading the party beyond this election, but did not see the party being in the next government. She said that she had worked hard to stabilise the party.
"I want to pay tribute to the many fine colleagues who lost their seats."
On the subject of the next government, Burton said that it would be "appropriate" for Fine Gael and Fianna Fáil to discuss the mandate which they had been given to form a government.
She said that while she was "disappointed", Burton said that history would be kind to Labour.
"I think if people look at the difficulties we inherited amid the financial crash of eight years ago and the measures that were taken, I think people will be fair to the Labour Party."
With reporting from Sinéad O'Carroll