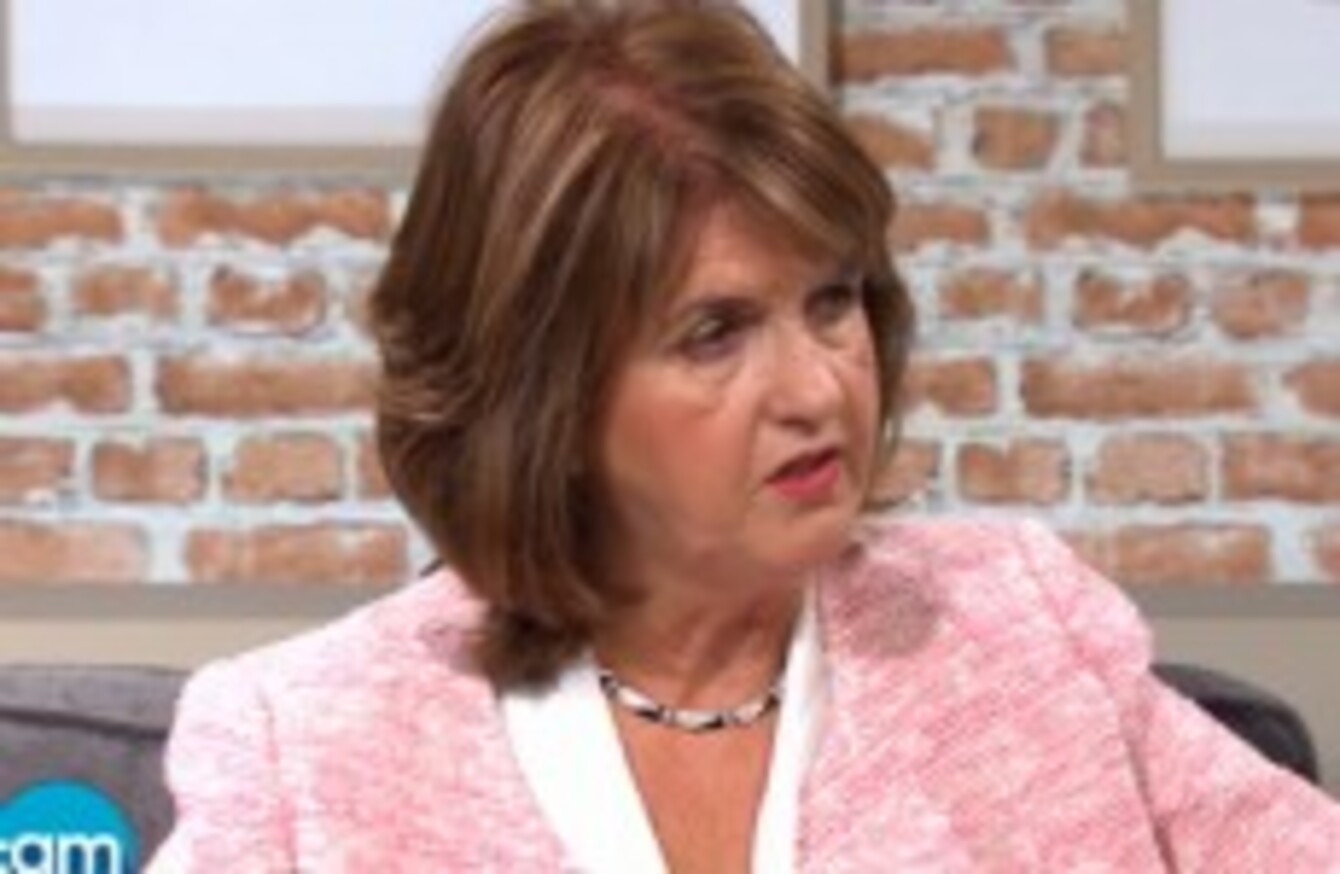 Joan Burton speaking on TVS Sunday AM this morning.
Image: TV3 Sunday AM
Joan Burton speaking on TVS Sunday AM this morning.
Image: TV3 Sunday AM
Updated 7:57pm
TÁNAISTE JOAN BURTON has confirmed that the Universal Social Charge (USC) will be reformed in the upcoming Budget.
Speaking on TV3′s Sunday AM morning programme, Burton said "we now have the resources, over a period of time, to reduce that fairly significantly".
The Sunday Independent reports today there could be a 2% cut, however the Tánaiste would not be drawn on the number as she said it has yet to be finalised.
She said the next budget should give back to those in the €30,000 – €70,000 range.
USC cut 
Burton said it was Labour that got Fine Gael to actually look at USC by saying "listen guys, this is a serious imposition on people bringing up kids, taking home money, looking at the money on the kitchen table and deciding how the family is going to cope".
In my negotiations with the Taoiseach I suggested, and he did accept, and Fine Gael has accepted, that rather than focusing on the top rate of income tax we need to start and reform USC in a really serious way.
"It was a particular levy tax imposed on people as a consequence of the crash," she said, stating now it should be reformed.
Another aspect she wants to look at is the point at which people enter the top rate of tax.
I said we wanted to see that actually raised by an amount every year, they are the two must dos and they are expensive.
Burton denied that she was too acquiescent with Enda Kenny, but said with the upcoming election, voters had to think hard about who they wanted to be in government.
#Open journalism No news is bad news Support The Journal

Your contributions will help us continue to deliver the stories that are important to you

Support us now
Tories in government 
She admitted that they were "not a perfect government" but were able to make the difficult decisions that were needed.
We haven't done everything absolutely right… people are going to have to start thinking about that choice and if you don't have, for instance, the Labour party in government, do you want a kind of Tories in Ireland running the government, or do you want the ultra left running the government?
She said the alternative to a coalition government would be a "babble of voices".
The Labour TD also touched on a number of other issues, such as childcare and child benefit which she said is a priority for government.
First published 2:05pm