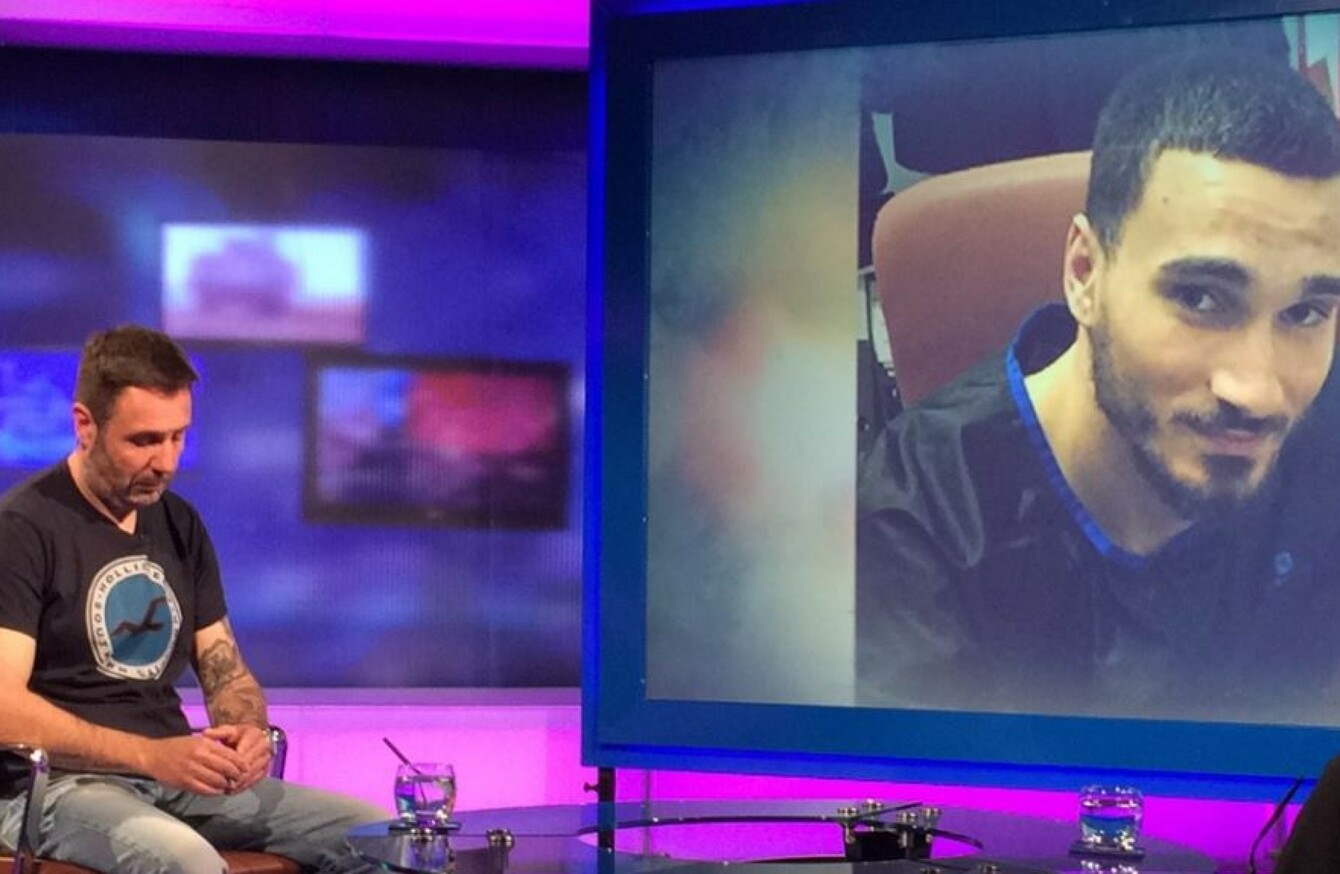 Image: RTÉ
Image: RTÉ
THE BROTHER OF Joao Carvalho, the Portuguese fighter who died last week after his MMA bout at the National Stadium in Dublin, has said he wants to bring his brother's body home.
Speaking to Miriam O'Callaghan on Prime Time, Alex Silvestre said: "I don't know what's happened … It's too much. I want to go home and take my brother with me, to give rest to him and everyone."
Silvestre recalled how his younger brother wanted to be a fighter since he was a small boy, saying he "lived" for MMA.
He said he was worried at the end of the fight in Dublin, after watching it at his home in the UK.
I saw my brother on the floor. I knew something was wrong with my brother at this moment.
He recalled texting Carvalho a few minutes before the fight and again afterwards.
"I wanted to know if everything is alright. Always a few minutes after [a fight] he texts everyone 'I'm alright' … not this time."
Silvestre said Carvalho started to feel sick and dizzy a few minutes after the fight, and was taken to hospital.
Carvalho underwent emergency surgery at Beaumont Hospital following his defeat in the Total Extreme Fighting (TEF) event.
Silvestre said the family are still waiting to bring his brother's body home to his mother Marie.
"I want some answers. I need it. I want to take him home to bury him," he said.