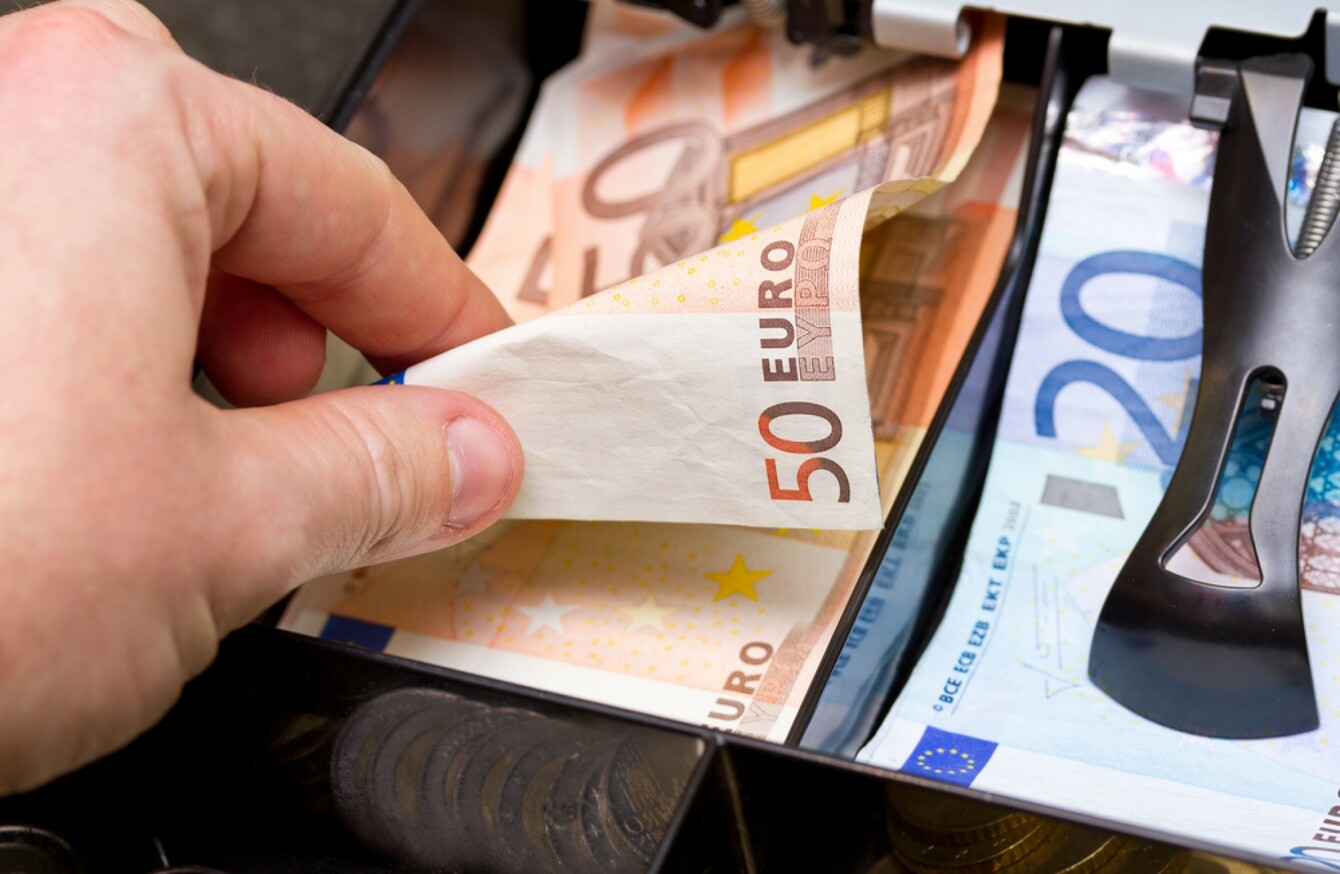 Image: Shutterstock/Patryk Kosmider
Image: Shutterstock/Patryk Kosmider
THOUSANDS OF JOBS could be at risk due to the recent increase in minimum wage, according to the Irish Small and Medium Enterprises Association (ISME).
In its final Business Trends Survey for 2015, the organisation says there is the potential for 60,000 new jobs in Ireland if costs for businesses are curtailed.
The survey finds that current and future sales are at their highest in eight years, with owners and managers "generally positive in expectations for the new year". Ten out of the 12 economic indicators tracked have increased.
However, the report warns that job creation will decrease due to the minimum wage increase. As of 1 January, it was upped from €8.65 to €9.15 per hour. The survey lists the euro exchange rate as "the biggest area of concern" for businesses.
Mark Fielding, CEO of ISME, noted: "Following on from a mixed-bag of results in the previous quarter it is a relief to see such a positive report coming from owner-managers this time round. The recovery might finally be trickling down to SMEs but it is important that we focus now on managing our costs and nurturing this growth."
Fielding said that despite some improvements "SME competitiveness has taken many blows this year".
Rents, insurance, energy and legal costs have all increased while the slack consumer demand has dictated that pricing and margins have reduced. This means that small businesses operating on increasingly tight margins cannot afford any more cost increases.
"The increase in the minimum wage due in January will be a difficult adjustment for labour-intensive sectors and may force some businesses to reduce staff hours."
He added that, as the general election draws closer, "We are being treated to more and more outlandish political promises and policies".
"Labour's promises to impose a 'living wage' during the next administration will result in cost-conscious employers delaying and cancelling job creation which will be unaffordable if those increases are introduced."
Living wage 
Last month, Joan Burton said introducing a living wage of €11.50 per hour makes sense.
The Tánaiste said the next government should look at a €2 increase over four years – 50 cent per year.
"I don't see any threat in the fact that people would earn a decent wage," she stated.
The ISME survey was conducted in the third week of December, with 956 SME respondents. Some 54% of respondents employ less than ten people, while a further 36% employ between 11 and 50 people and the remaining 10% employ between 51 and 250 people. Geographically, 32% are from Dublin with 59% spread across the country, while 9% operate from multiple sites.
30,000 new jobs 
The Small Firms Association (SFA) published its outlook for 2016 today. The survey found that 77% of owner-managers feel the business environment is improving, with just 4% indicating it is getting worse.
Domestic economic growth was highlighted by over 40% of businesses as their biggest opportunity in 2016. Other positive factors identified were specific sectoral opportunities (14%), exporting (12%) and bringing new products to market (10%).
Over 65% of survey respondents indicated their intention to recruit over the coming year, up slightly since the last survey in June.
This was welcomed by Patricia Callan, SFA Director: "Small firms already employ over half of the private sector workforce and almost two-thirds of our members will be hiring in 2016.
"Small firms have a crucial role to play in job creation around the country, reducing unemployment and attracting emigrants home to work. We expect small firms to create 30,000 jobs in 2016."