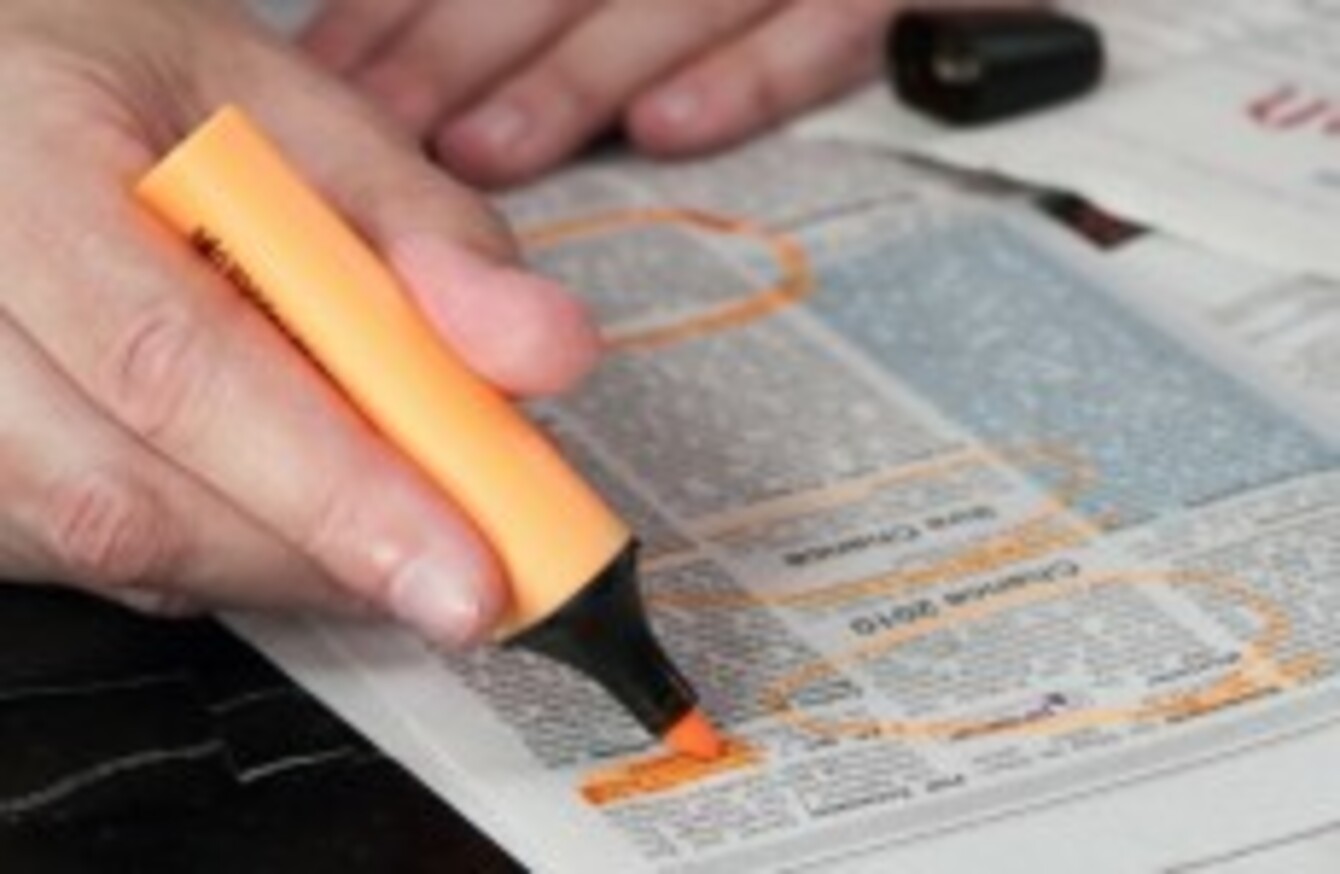 Image: Shutterstock/ArTono
Image: Shutterstock/ArTono
JOBHUNTING ISN'T EXACTLY the easiest of tasks, for both businesses or job hunters.
For one, firing CVs to different companies in the hope that you're spotted is a tough process on its own, while businesses have a difficult time trying to filter through applicants, especially if there's little to differentiate between them.
That's something Jobbio has been trying to change for both sides. Founded by brothers Stephen and John Quinn, it allows those searching to create a multimedia CV and companies can create job specs which can be updated in real-time.
Basically, it tries to deal with the problem of sending in applications and companies filtering through them, ensuring that they're read and companies find the right people with less effort.
CEO Stephen Quinn says that while all companies have a jobs or careers page, most applications effectively go into a "black hole" and are never seen.
There's a job button on every site in the world, there's a careers button and they all go to a black hole. What we're saying is that when you click a jobs button, you should meet a dynamic interface with the job ad. If there isn't, you can click the hunt button which basically says 'I want the updates' without the company knowing I'm looking just yet.
What they offer companies is a cheaper way of finding talent. Because they only pay when they make a hire, it gives them motivation to place vacancies there and allow those searching to put together a multimedia CV (think images and videos) so they stand out.
Getting them on board was the initial challenge but once that was met, the service gathered momentum.
"That's a big challenge, trying to start a marketplace," says Quinn "On day one, we had a marketplace with neither side of the market so it's a tough position to be in. I had to go and see what would bring the marketplace in and the answer is jobs and the companies and it's the companies you have to get to first.
So we got one company, and people started to apply for it. We got two and people started to apply for it. All of a sudden, we've 550… they come in, they see Dropbox or AirBnB on it, and they're seeing opportunities that they mightn't have thought of and the companies are able to showcase themselves in a way to attract people.
Expansion
Since it started in October 2013, the service now has more than 550 companies signed up including Ryanair, Dropbox, AirBnB, Hailo and Brown Bags Film and 100,000 people registered with the service. It's recently opened an office in both London and New York, and it announced it has received €1 million in funding to help with that aim.
Our strategy is pretty straightforward… there's demand [from brands and people] from these places to use this service so we're effectively following our customers… The simple plan is to continue to do that so we're looking to hire one person a month almost in the next ten to twelve months in London, try to create that marketplace and almost repeat that in New York.
The company currently has 13 members in its Dublin office, two in London and one in New York and it's looking to grow its numbers in Dublin to 25 by the end of the year.