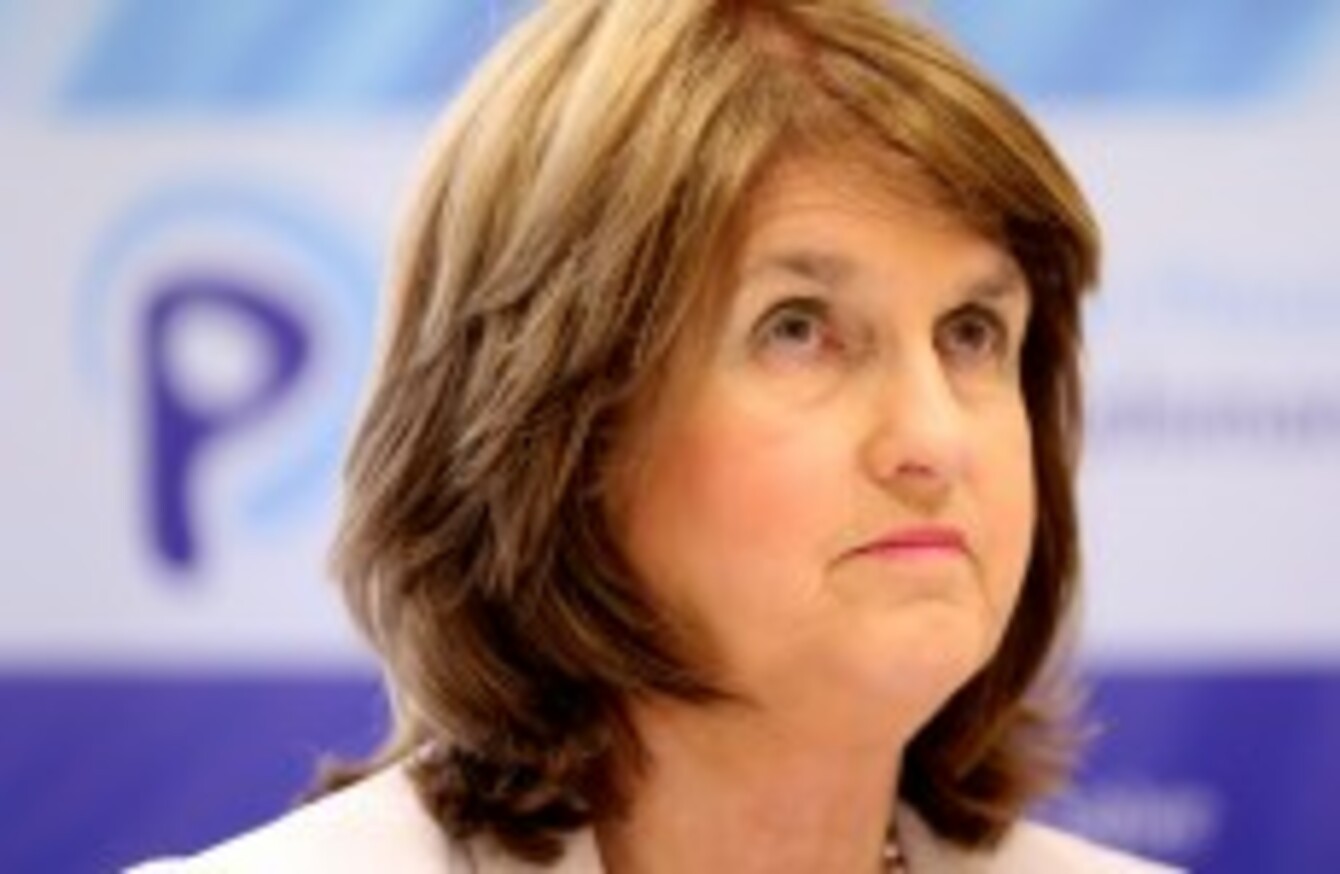 Social Protection Minister Joan Burton
Image: Photocall Ireland
Social Protection Minister Joan Burton
Image: Photocall Ireland
JOBBRIDGE – the Government's flagship employment programme – cost €54,739,000 last year, according to figures released today from the Department of Social Protection.
The scheme – which gives participants who are on social welfare an extra €50 a week for work carried out with certain employers – was launched by Minister Joan Burton in June 2011, and cost just under €8 million that year.
The almost 600 per cent increase in expenditure on the programme last year pushed the overall bill for 'Working Age Employment Supports' up by 10.4 per cent, to almost €952 million. The figure for this year is expected to exceed a billion euro.
In the same category, there was an 11 per cent increase in expenditure on the 'Enterprise Allowance' – rising from €114 m to €127 m.
Total social welfare spending for 2012 was almost €20.8 billion. That's a decrease of just over one per cent on 2011, but still represents 40.6 per cent of all day-to-day Government expenditure.
The most costly areas were Pensions (30.2 per cent of the Department's total budget), Working Age Income Supports (28.8 per cent), Working Age Employment Supports (4.6 per cent), Illness, Disability and Caring (16.1 per cent), Children (11.5 pre cent) and Supplementary Payments (5.7 per cent).
Commenting on the figures, Minister Burton has been talking-up the Government's focus on scheme's like JobBridge, which she says are transforming the benefits system from a "passive" to an "active" experience for recipients:
Our service does not stop at merely providing a jobseeker's payment to somebody who is out of work. We also provide the employment supports to help that person back into work, training or education.

That is why we spent over €950 million last year on schemes such as Community Employment, Tús, JobBridge, and the Back to Work and Back to Education Allowances.
The number of people in receipt of a weekly welfare payment has risen by 260,000 since the start of the downturn – from €1.209 million people at the end of 2008 to €1.469 million at the end last year. According to the Minister:
We have catered for that increase while contributing to the Government's deficit reduction programme in order to bring the public finances under control. Therefore, it can be fairly said that the Department has risen to the challenge of implementing unprecedented structural reform while contributing significantly to the necessary consolidation in the public finances and, most importantly, offering a safety net to those who need it.
The Department dealt with 2,046,194 registered claims during 2012 that were finalised – of which 1,717,380, or 84%, were awarded. The remainder were either disallowed or withdrawn by the applicant.