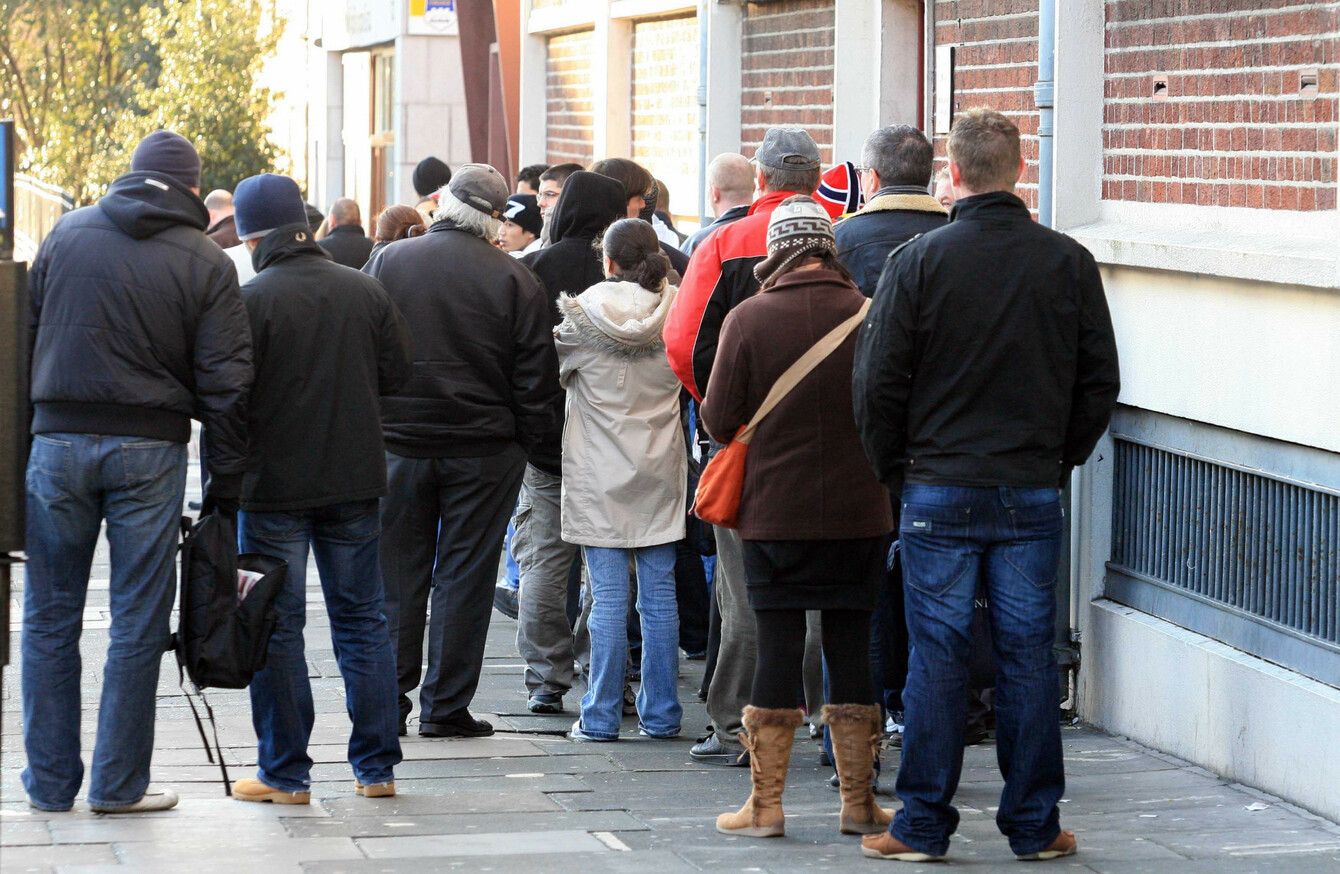 Ireland's headline unemployment rate is at 6.4%.
Image: James Horan/RollingNews.ie
Ireland's headline unemployment rate is at 6.4%.
Image: James Horan/RollingNews.ie
ALMOST ONE IN six Irish households has no adults of working age in employment, according to the Department of Social Protection.
A jobless household is one where no adult in the household it working, it excludes households made up completely of students or adults over 65.
New figures released this week show that there are 253,000 such households in Ireland, out of a total of  1,440,600.
It gives Ireland a rate of jobless households of 17.6%, slightly above the EU average of 17.3%.
Minister for Social Protection Regina Doherty gave the figures in a response to a question from Fianna Fáil TD Willie O'Dea, noting that the rate had dropped from 23% in 2012.
Despite the drop, O'Dea has said that the figure suggests that Ireland's economic recovery is not reaching everyone in society.
"The relatively high rate of jobless households in Ireland is deeply concerning," the Limerick TD said today.
"The figures underscore that significant problems remain to be overcome when you look beyond the main headline employment figures."
Fine Gael have been in Government for seven years now and despite their constant spin on employment, the fact of the matter is that 253,000 of relevant households are deemed to be without a job.
Ireland's unemployment rate has declined sharply in recent years and currently sits at 6.4%, down from approximately 11% three years ago.
But while delivering the figures in the Dáil last month, the minister acknowledged joblessness among families sometimes is not represented in the headline unemployment rate.
"Relevant groups, not normally considered to be unemployed, include economically inactive lone parents, people with disabilities, and the adult dependants of unemployed people, all of whom might benefit from closer attachment to employment and the labour market," the minister said.
Doherty said that the government has implement numerous measures in an attempt to engage with people in these situations, including what she said were "key policy initiatives".