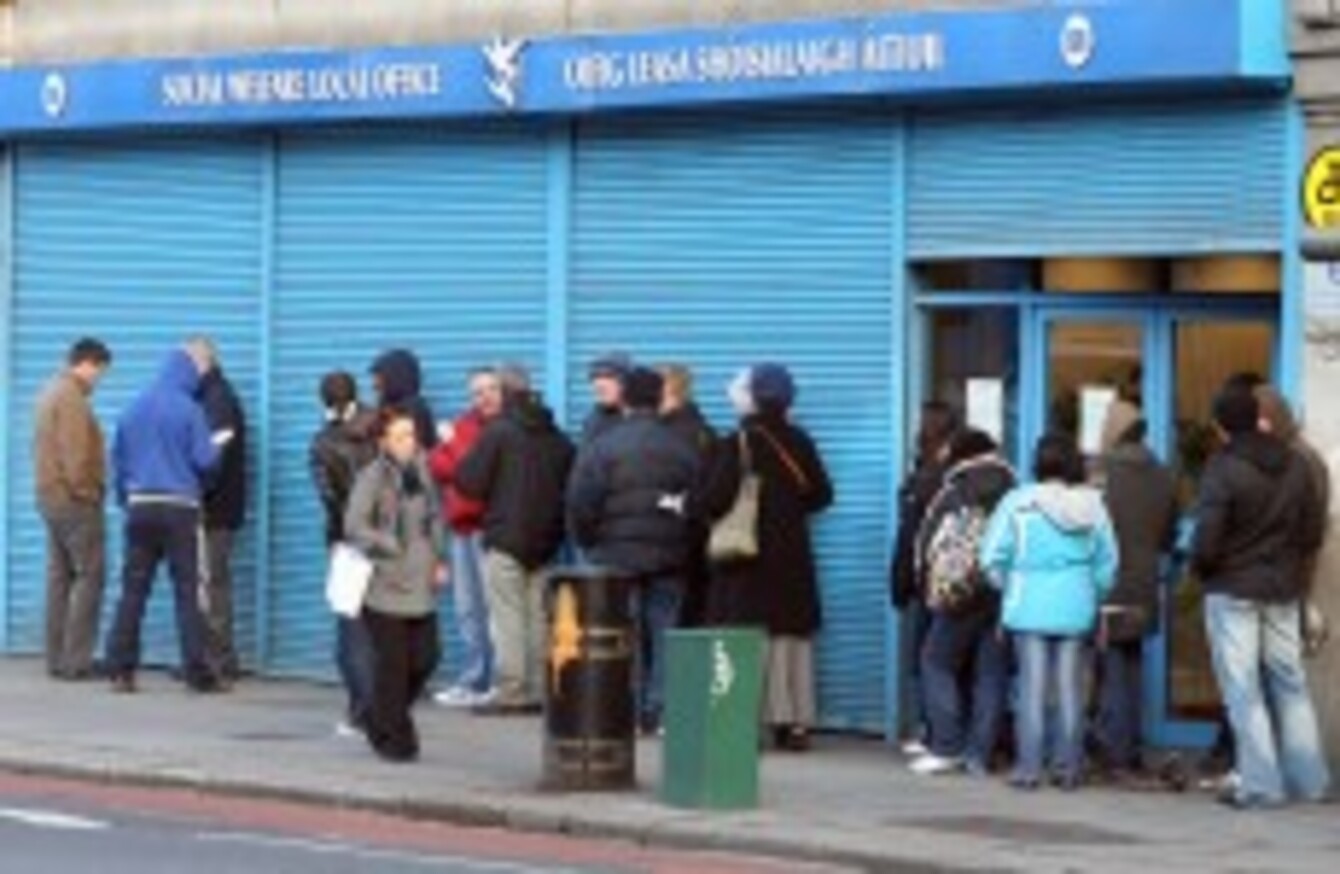 Social Welfare queue
Image: Photocall Ireland
Social Welfare queue
Image: Photocall Ireland
TO DATE, 1,200 employers and more than 2,400 jobseekers have registered for the new JobsPlus Scheme.
The Minister for Social Protection Joan Burton revealed the figures when she was addressing a group of HR managers at a conference today.
New scheme
Earlier this year, the government launched the JobsPlus scheme –  a new employer incentive scheme to recruit people who are long-term unemployed. This new initiative replaced both the Revenue Job Assist Scheme and the Employer PRSI Incentive Scheme.
Under the initiative if an employer hires a person who is long term unemployed and is eligible to take up the scheme, the employer will receive a financial incentive of either €7,500 or €10,000 over a two year period.
The sum of money the employer receives depends on the duration time the person they hire has been unemployed.
Higher uptake
Minister Burton said the application rate is more than three times higher than for the PRSI exemption scheme, which she said is "very encouraging".
She added that the expertise of the private sector helped hugely in developing both JobsPlus and JobBridge.
The Irish National Organisation of the Unemployed (INOU) said that if the JobPlus scheme is going to be a success, the government need to be seen to actively market the new initiative. This is something they have stated to government in their pre-budget submission.