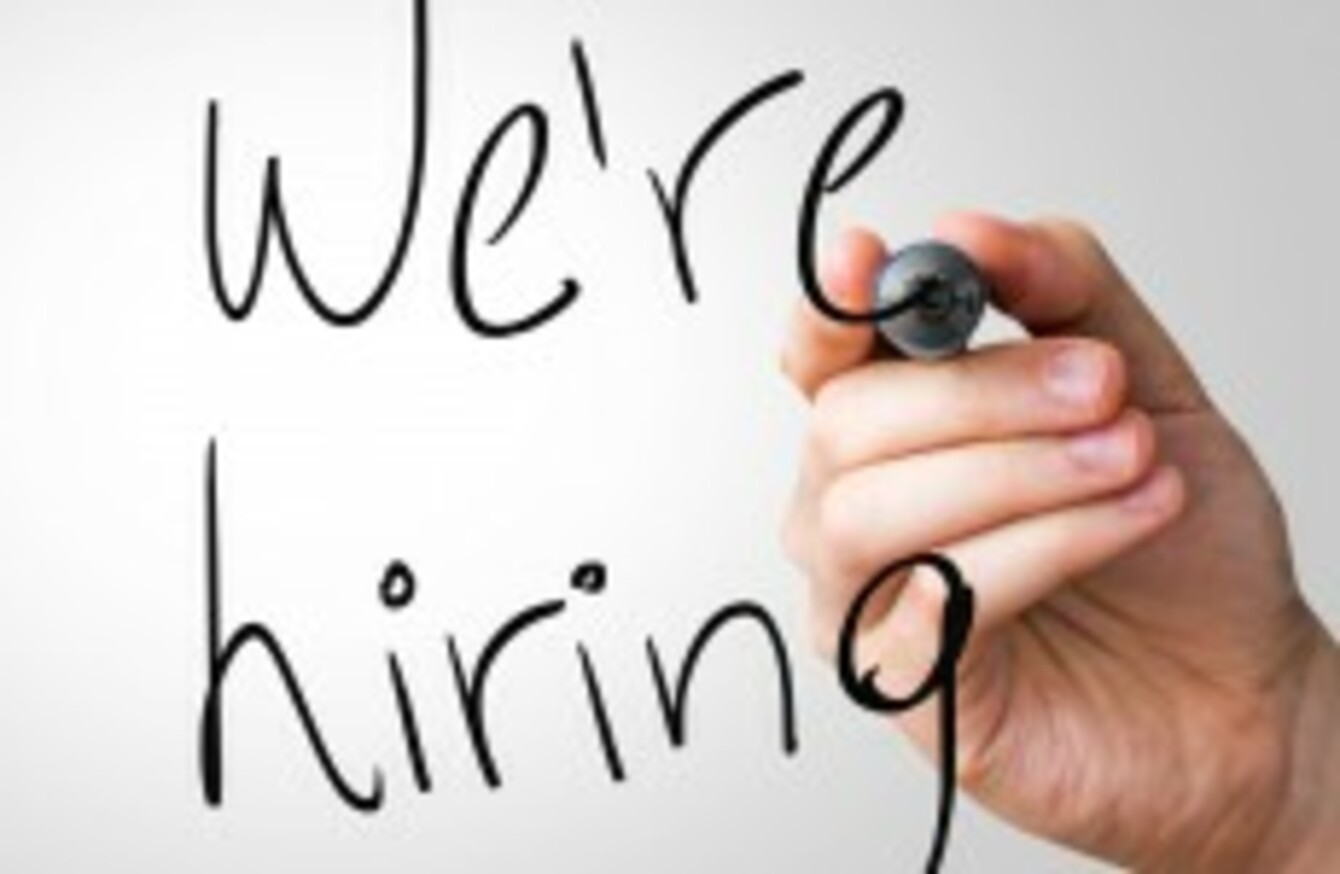 LAST YEAR SAW more jobs created than any other since the start of the recession.
That is the finding of the Morgan McKinley Irish Employment monitor, which adds that a large number of those jobs are in professional industries.
In 2014, the monitor found that:
There was a 49% increase in the number of professional jobs available in December 2014 over December 2013
Overall, 2014 witnessed the most significant increase in year on year job creation since 2008
Life sciences and pharma were particularly dynamic sectors in 2014. Graduates in these areas were in high demand.
The SME sector actively recruited across the year, in stark contrast to 2013 and was competing with multinationals for talent
Overall there was an uplift in 2014 in the number of people returning to Ireland for work, primarily due to family considerations. Many returning professionals were willing to take a reduced wage to come home
Karen O'Flaherty, of Morgan McKinley says that the figures bode well for 2015.
"SMEs were more active in 2014 and are now competing with multinationals for similar talent. We forecast that this will continue into 2015. It was also evident that employers who had hired contractors in 2014 are more likely to offer permanent roles in 2015 in order to secure talent. This is a strong indicator of business confidence returning to the market.
"There was a strong demand in 2014 for candidates with multilingual skills, in particular Nordic, German, Dutch, Russian, Arabic and Hebrew.
"We anticipate renewed confidence and activity in hiring from existing and new employers in 2015."