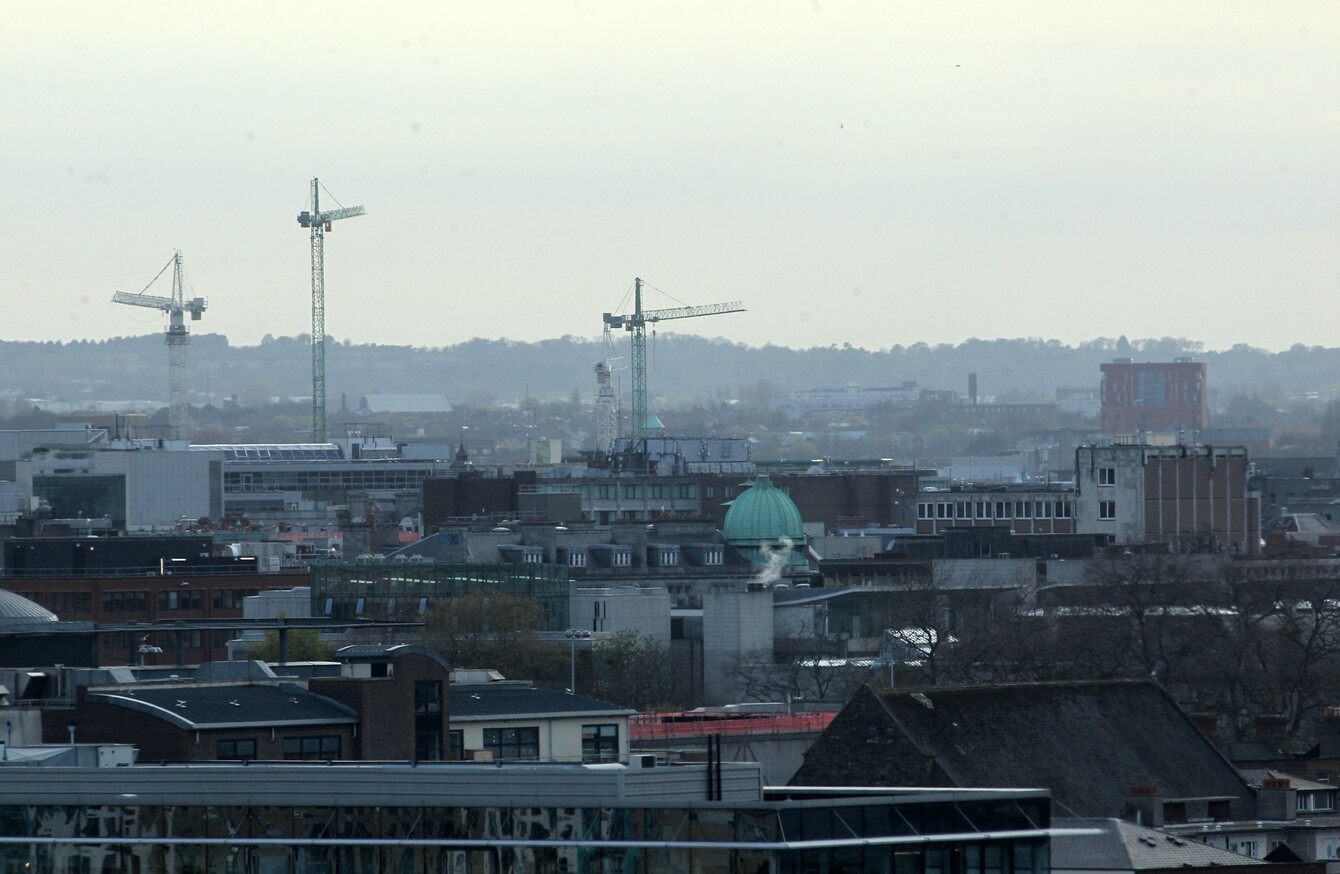 Construction cranes in the sky in Dublin city
Image: Sam Boal/RollingNews.ie
Construction cranes in the sky in Dublin city
Image: Sam Boal/RollingNews.ie
2016 SAW AN increase in the number of jobs being advertised in Ireland.
In the final quarter of last year, there was an 11% increase in the number of jobs advertised online compared to the same period in 2015.
The figures, published today by IrishJobs.ie, show that all counties experienced an improvement in the number of jobs available, particularly Carlow, Dublin and Limerick.
Here's how much the number of jobs advertised increased in certain sectors:
49% increase in construction, architecture and property
36% rise in hotel and catering
28% increase in beauty, haircare, leisure and sport
27% increase in engineering and utilities
22% rise in production, manufacturing and materials
22% increase in security, trades and general services
The Jobseeker Sentiment Survey, in which the website asked the views of 1,223 people, found that 67% of Irish employees felt very confident about the Irish jobs market.
Trump and Brexit
In terms of international affairs affecting jobs here, 49% of Irish employees said they don't know what their employer's Brexit plans are (17% are aware), while 66% of jobseekers said they're not worried about Donald Trump's election as US President impacting their current job situation.
Orla Moran, General Manager of IrishJobs.ie, said, despite the challenges of 2016, the figures "show a strong increase in jobs advertised online throughout the year, which has been matched by positive sentiment from jobseekers and optimism for the year ahead".
We would, however, raise a concern about what appears to be a lack of preparation amongst employers for the UK's triggering of Article 50 in March to start the Brexit process.
"In our survey Irish workers tell us they are unsure whether their employers have begun Brexit planning. Given that Ireland trades over 40% of its exports with the UK, it's important Irish companies start to think about the potential implications of Brexit and plan accordingly," Moran said.