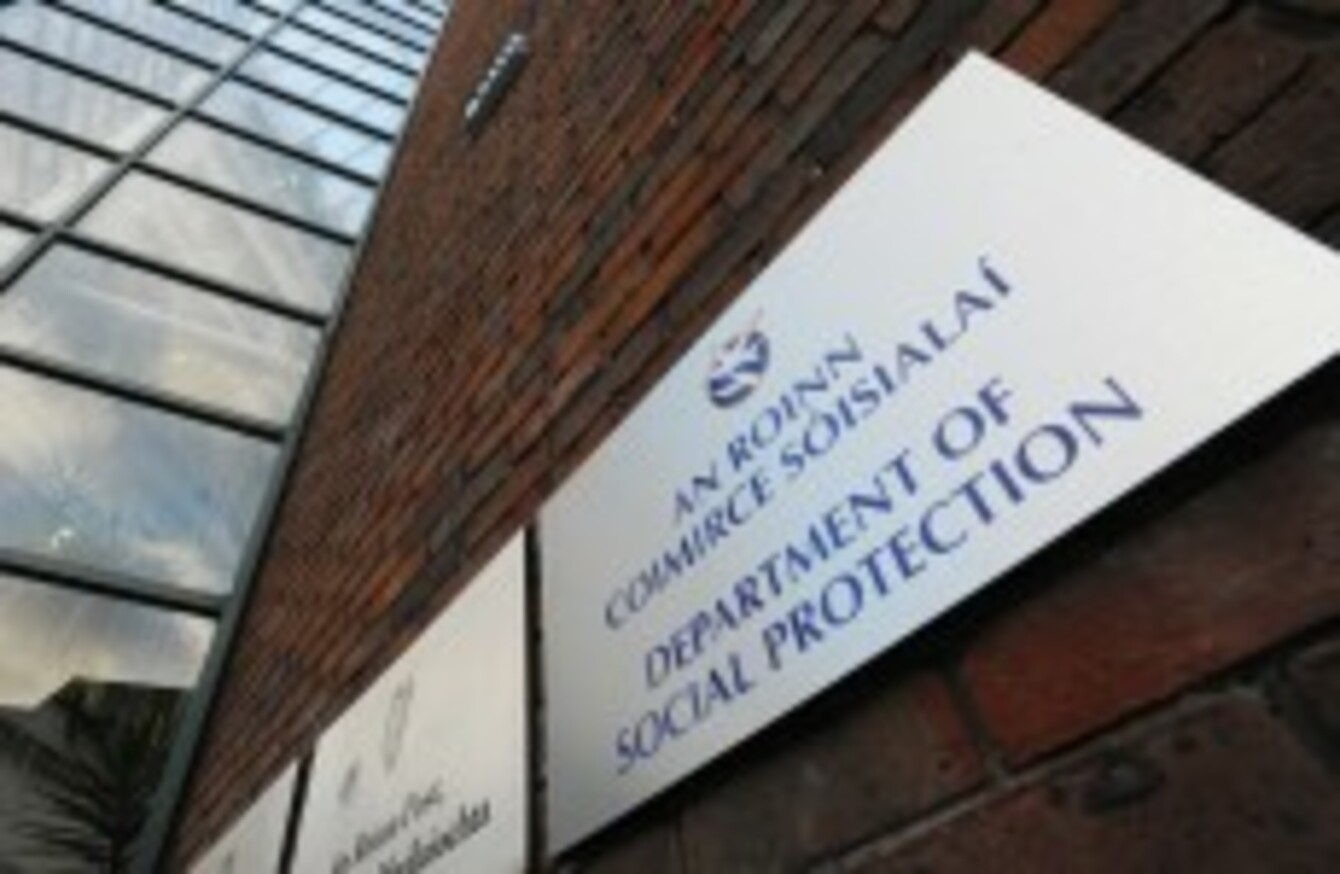 Image: Sasko Lazarov/Photocall Ireland
Image: Sasko Lazarov/Photocall Ireland
FRAUD AND ERRORS in paying out Jobseekers' Allowance cost the State over €140 million last year.
Today's report by the Comptroller and Auditor General into public expenditure said that the frauds added up to €2.62 million a week. That adds up to around 4.6% of payments. The rent supplement has a fraud rate of 6%, the report says.
That amount, as well as two 2012 frauds that saw €1.2 million taken, have come in for criticism by both the chairman and vice-chairman of the Public Accounts Committee.
Chairman, Fianna Fáil's John McGuinness said PAC will be examining the fraud. His vice-chair Kieran O'Donnell of Fine Gael said that the finding was "worrying".
"We must be absolutely assured that the appropriate systems are put in place to protect the taxpayer from fraud. This becomes all the more important when very large amounts of money may not be going to those who need it."
Responding to the report today, Tánaiste and Minister for Social Protection Joan Burton, said her department takes a comprehensive and robust approach to combatting fraud and abuse and ensuring the budget goes to those who need it.
The Department's overriding aim is to ensure that it pays the right amount of money to the right person at the right time. While the majority of people only claim what they are entitled to, fraud and abuse is a reality which we are tackling on a number of fronts.
She said her department is alert to new and emerging forms of fraud and is working to target them.
HSE
The report also found that the HSE spent €1.6 billion on procurement of goods and services.
However, 36% of a sample of purchases were found to not be compliant with the HSE's own rules, mostly in historical deals.
"Where procurement procedures had not been complied with, it was found that most of the arrangements had been in place for a considerable length of time, with one procurement relationship dating back to 1991. While some may have been initiated following a procurement process, the subsequent contracts had long since expired and the arrangements continued to be rolled over year after year."
It added that non-competitive tendering had jumped from €3.3 million 2012/2013 to €17.8 million in 2013/2014.
It was found, however, that the HSE had surpassed savings targets by €3 million.
McGuinness said that the executive has to get value from the money spent.
"It is clear that the HSE cannot prove that its getting full value for money for the €1.6 billion spend on goods and services as many of these are not going to tender and even when framework contracts are put in place, they are not being used by hospitals and local health offices. This is very basic administration which is leading to a waste of public funds."
Farmers
Five farmers received welfare overpayments of an average of €116,000 through the Farm Assist programme. The programme helps low-income farming families.
Those five accounted for 20% of a €2.9 million overpayment in 2013. In total, there were 377 overpayments, each wrongly receiving an average of €7,575.
In one case examined in Ballina, a claimant was awarded Farm Assist in December 2003. The recipient's means were not reviewed again until February 2013 when information was provided to the Department by the Revenue Commissioners. That
review identified means in excess of entitlement for the previous six years. Payment was stopped and an overpayment of €56,000 was assessed.
The full amount of the overpayment was repaid by the claimant in a single payment.
McGuinness says that the lack of reviews on farmers, when medical card recipients are reviewed so stringently is striking.
"We will want to see how the risk of making payments to someone who is no longer eligible is being managed."
The report also found that compliance with the Property Tax is 97%.
- Additional reporting by Michelle Hennessy.