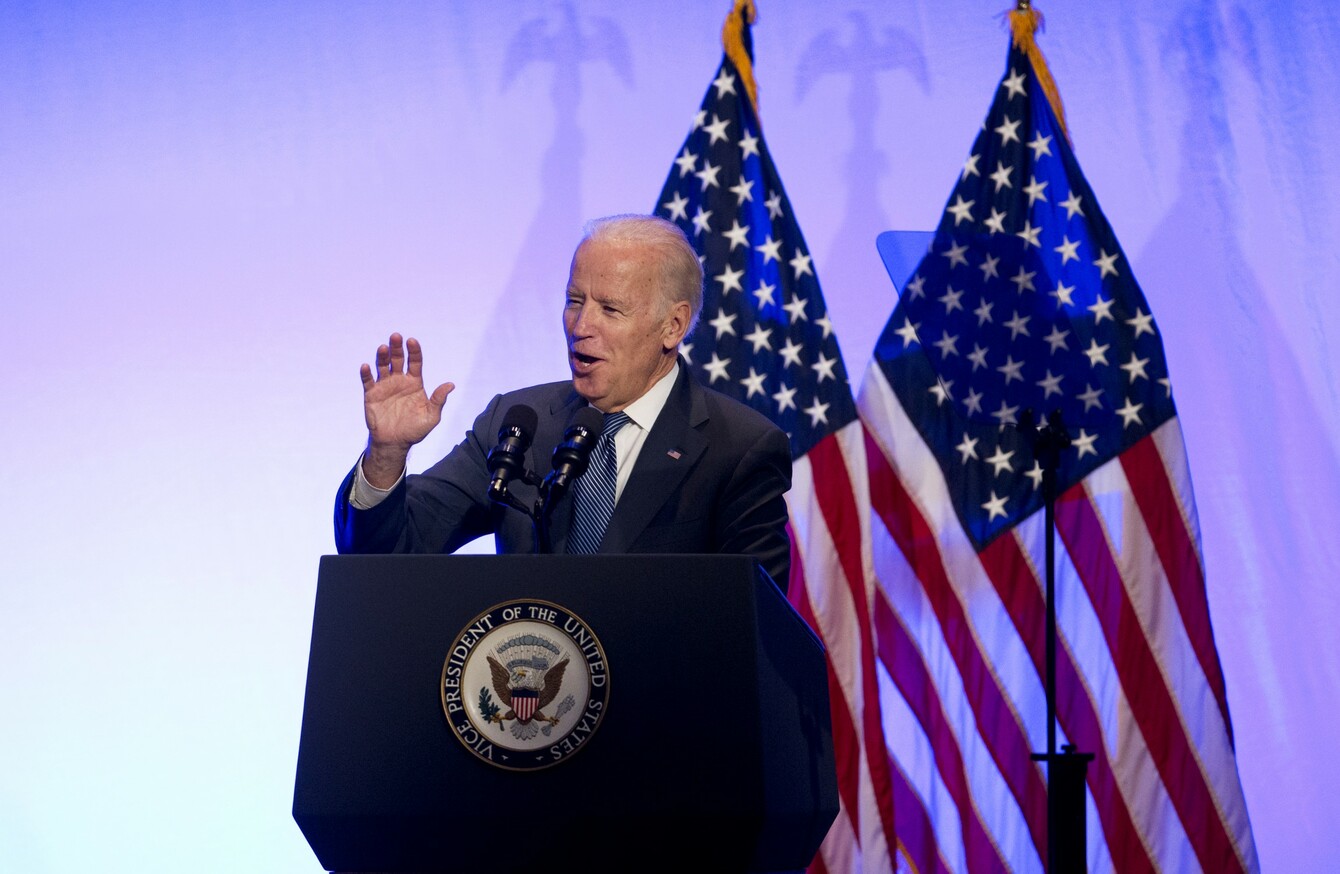 Image: Manuel Balce Ceneta
Image: Manuel Balce Ceneta
US VICE PRESIDENT Joe Biden will visit Ireland next month.
The visit was confirmed last night during a speech by Taoiseach Enda Kenny in Washington DC.
It is believed the four-day visit will take in Dublin, Louth and Biden's ancestral home in Mayo.
His ancestors left the Cooley peninsula in 1850, with Biden growing up in a large Irish-American family in Scranton, Pennsylvania.
Kenny said that Biden would be "coming home".
"Tonight we have with us a man who is an eminent Irish American and who in just a few weeks will be coming 'home' to Ireland.
Vice President Joe Biden, you honour us with your presence tonight and we look forward to having you with us in Ireland.
"You'll see that when we say cead mile failte, a hundred thousand welcomes, we aren't kidding."
Biden will take up a long-standing invitation to visit the country late next month.