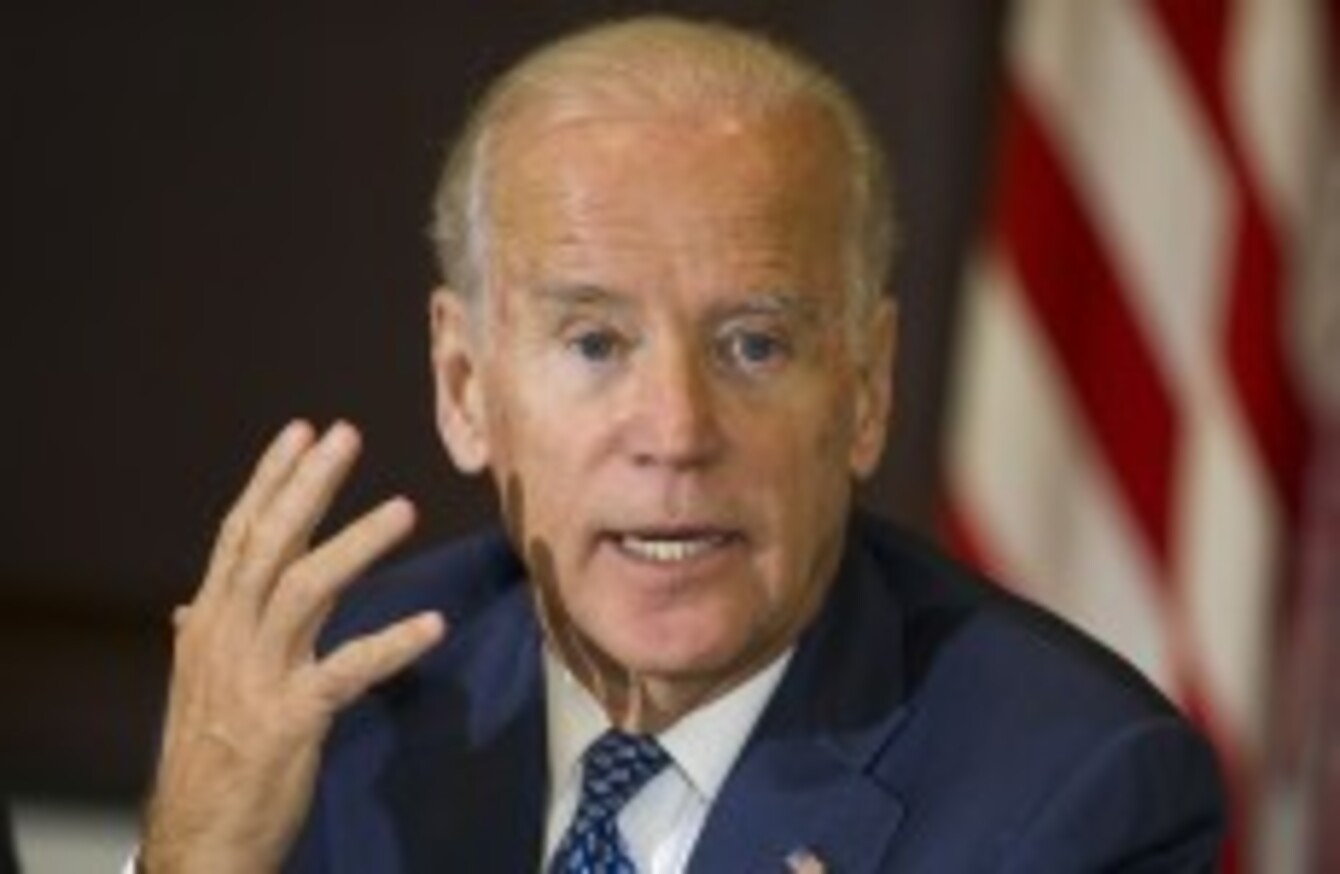 Image: Associated Press
Image: Associated Press
US VICE PRESIDENT Joe Biden has decided against entering the race to succeed Barack Obama, announcing his decision at the White House this afternoon.
Biden, 72, has spent months flirting with the idea of entering Democratic primaries and challenging the frontrunner Hillary Clinton.
But speaking alongside his wife Jill Biden and Obama in the White House Rose Garden, Biden said that he had concluded the window of opportunity to run "has closed".
He said he believed he was out of time to mount a successful campaign.
Biden's son, Beau, died of brain cancer in May, aged 46. His death has prompted an outpouring of support for the vice president, who also lost a daughter and his first wife in a car accident in 1972.
It was was reported that Biden had told friends that his son's dying wish was for his father to run for president.
Though he is not entering the race, Biden said he "will not be silent" and called on Democrats to embrace Obama's legacy, saying it would be a mistake to turn their backs on it.
In deciding not to run, Biden is forgoing a third attempt at the presidency. He left the 2008 Democratic primary early, before being drafted as Obama's running mate.
A US Senator from Delaware from 1972 until 2008, Biden also ran for President in 1988, but his campaign ended in a scandal over plagiarism and allegations he had exaggerated his academic achievements.