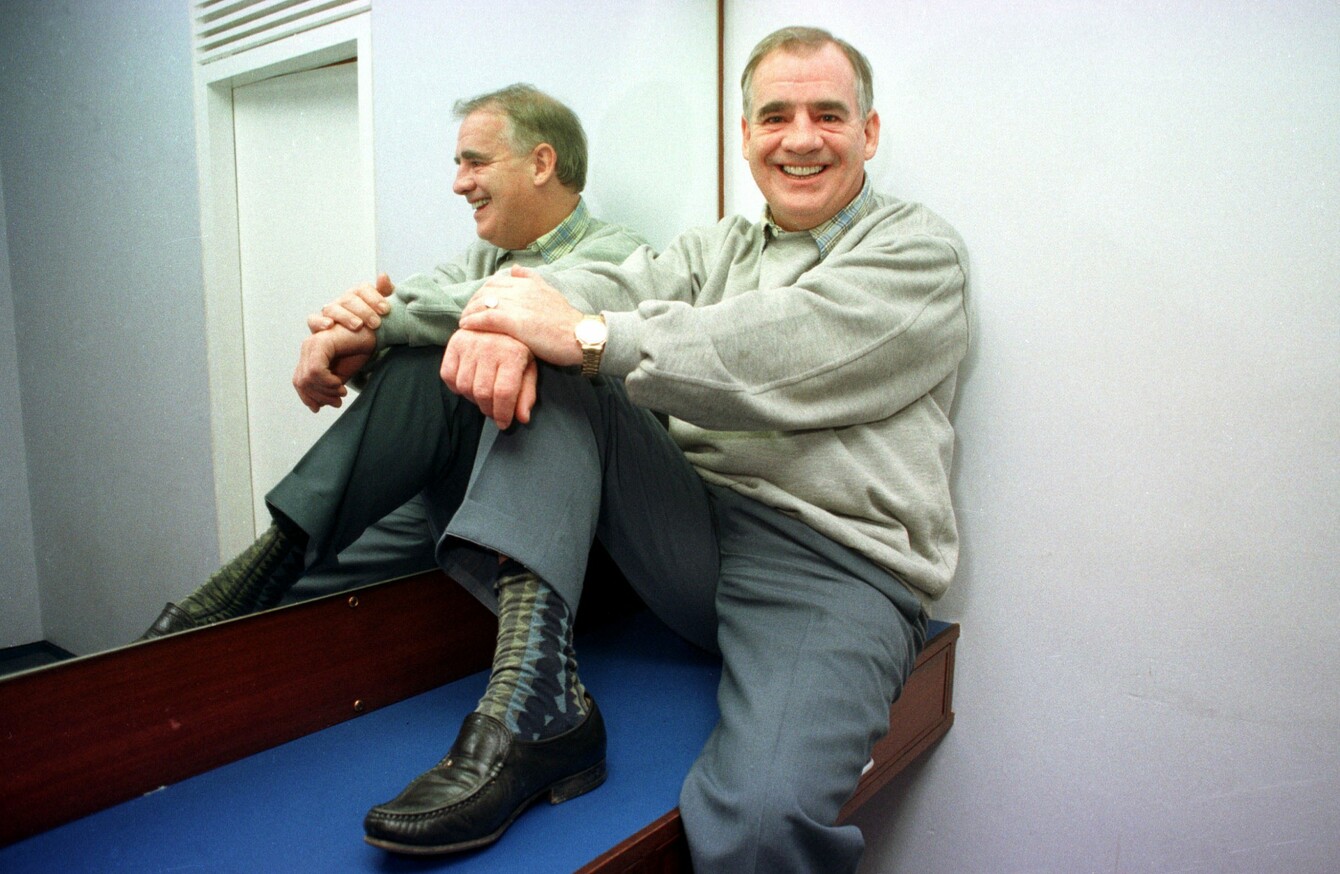 Image: Leon Farrell/Photocall Ireland
Image: Leon Farrell/Photocall Ireland
THE IRISH GOVERNMENT was alerted to the presence of a number of entertainers on a UN blacklist in 1986.
Documents released under the 30-year rule show that a number of Irish singers were on the blacklist of the UN Centre Against Apartheid.
The register, dated April 1986, says it is the third such document and includes a list of artists who had performed in apartheid-era South Africa and not pledged to avoid the country in future.
The Irish Permanent Representation to the UN sent a note back to the Department of Foreign Affairs, alerting them to the list.
On it are:
Foster and Allen who toured South Africa from May-June 1985
Singer Geraldine Branagan who performed in October 1982
Michael Bryan who sang there in June 1985
Margo and Trevor Burns, who played in September 1984
Phil Coulter who played in May 1983
Joe Dolan who played in 1981 and 1983
The Danny Fisher Showband
Tom McGrath
Dave and Harry Monks
Cissy Stone
A  further page shows that singers Mitch T Mitchell, Mary O'Hara and comedian Hal Roche were removed from the register as they had pledged not to perform in South Africa until apartheid was ended.
The register came at a time when apartheid was hotly debated in Ireland. The Dunnes Stores strike led to high-level discussion over an embargo of fruit from the country.