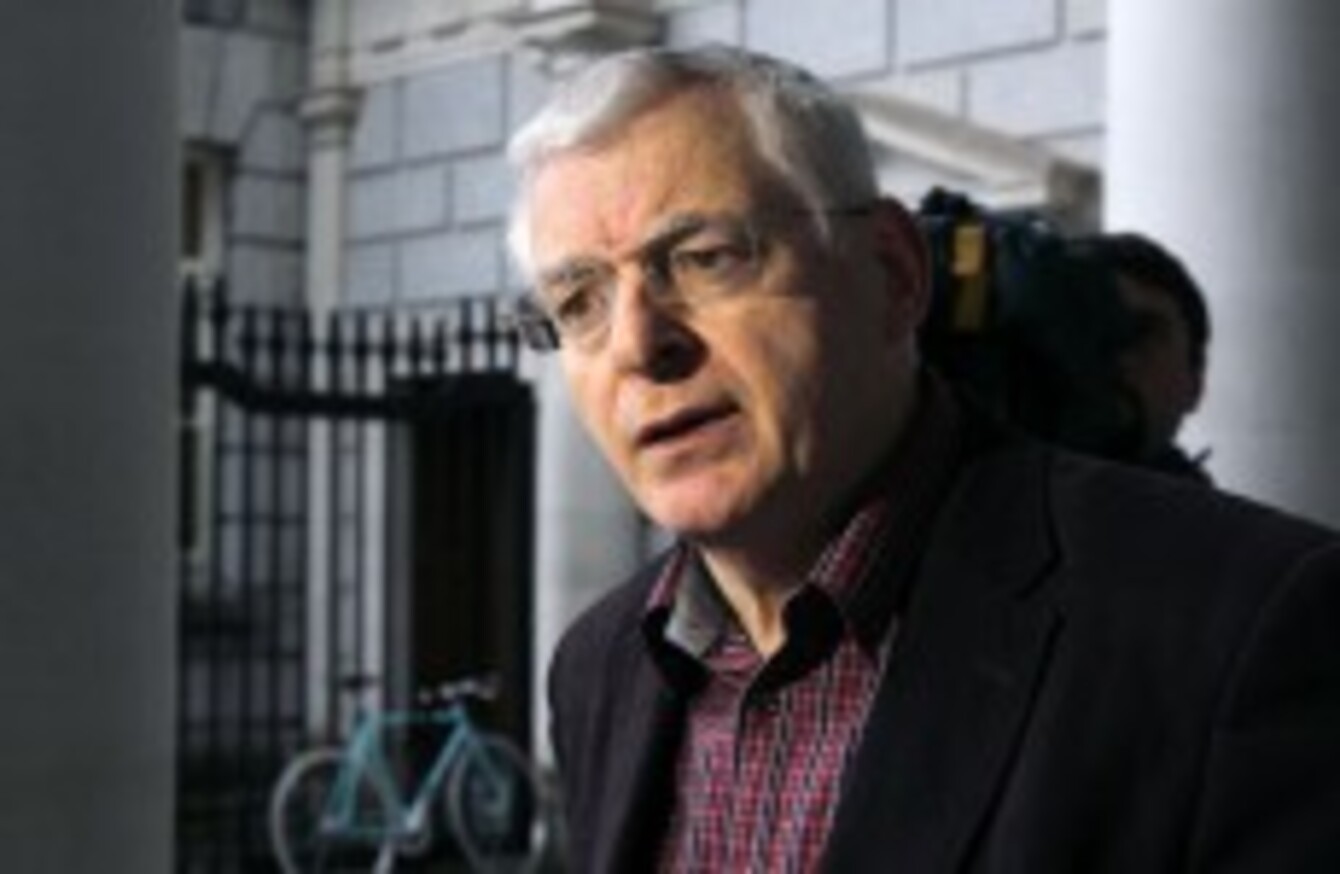 Joe Higgins
Image: Sam Boal/Photocall Ireland
Joe Higgins
Image: Sam Boal/Photocall Ireland
Updated 3.30pm 
SOCIALIST PARTY TD Joe Higgins is to replace the independent deputy Stephen Donnelly on the banking inquiry, it was confirmed this afternoon.
The Dáil Technical Group of independent and small party TDs voted to nominate Higgins at its weekly meeting in Leinster House just before lunch.
It follows Donnelly's decision to quit the Oireachtas committee on Sunday citing concerns over the government's control of the inquiry's terms of reference and overall agenda.
Speaking outside Leinster House this afternoon, Higgins said he would seek to expand the remit of the inquiry to cover the "blowing up of the property bubble and the speculation and profiteering that accompanied it".
https://vine.co/v/MIxOM2JUXib
He said that the role of the political authorities, the European Central Bank and the Troika must all be investigated, as should the role of the present government "in continuing the policy of bailout and austerity".
Higgins, who will retire from the Dáil after his current term ends, is a TD for Dublin West and has previously served as an MEP for the capital.
Speaking to TheJournal.ie yesterday, he expressed deep reservations about the government's control of the investigation.
However he said there would be a "key benefit" in holding public hearings as it would allow people involved in the bank crisis to be questioned and for the public to make up their own minds.
"I think there's strong merit in that argument," he said.
https://vine.co/v/MIxeqXEL6OM
Speaking today, Higgins said that he respected Stephen Donnelly's decision to quit the probe but said it would be a "huge dereliction of my duty not to participate" given he was "one of the only voices in Dáil Eireann who constantly excoriated what was happening".
He added: "Now that I would not put myself in the position of being able to ask questions on behalf of the majority of the people out there – when I reflected on that, it wasn't a choice."
Asked if he was concerned about failing a 'bias test' given his criticism of bankers in the past, Higgins responded robustly: "I have convicted the system over and over again that quadrupled the price of a home in ten years at enormous cost to ordinary people."
Asked if he felt that the two government senators who were added to the inquiry last week should be removed, he said it is "immaterial".
He added: "They're all part of the political establishment and that's my main problem with the inquiry. I would want a committee of inquiry made of citizens."