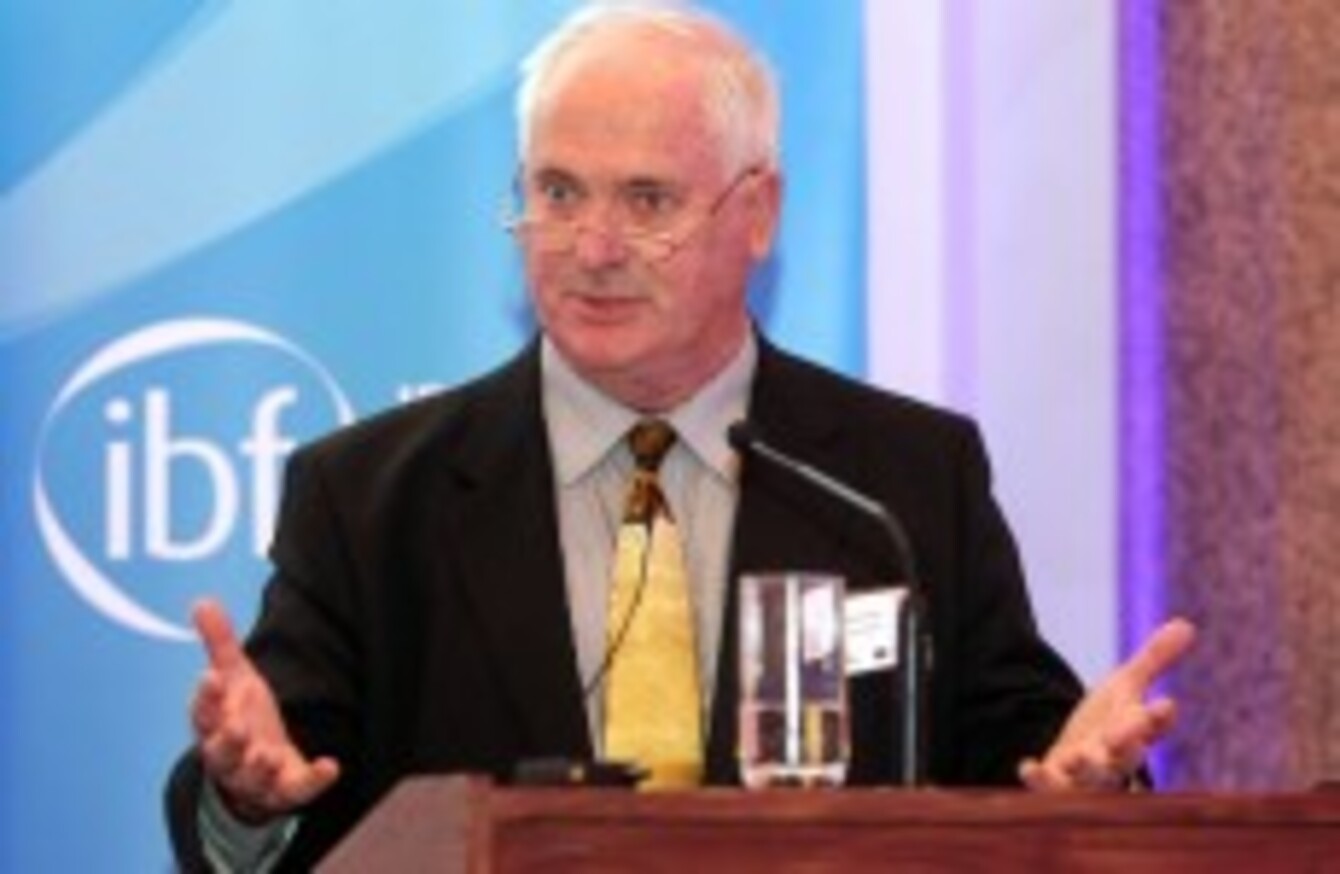 Image: Mark Stedman/Photocall Ireland
Image: Mark Stedman/Photocall Ireland
FORMER TAOISEACH JOHN Bruton has said that the banking inquiry should avoid recovering old ground and focus on identifying why the housing bubble was ignored.
Speaking today at a conference organised by the Irish Banking Federation in Dublin, Bruton urged the inquiry members not to identify what happened, but why nothing was done to stop it when the warning signs were so blatant.
House price bubble
Bruton said that the primary focus of the inquiry must be to examine why nothing was done despite what he said were "obvious" signals that the housing market was overheating.
"House prices were rising far faster than other prices, and even far faster than incomes. Meanwhile, people could get 100% mortgages."
It was obvious that once that process stopped, and once house prices slowed even slowed down…that you were immidiately in a situation where the 100% mortgages were no longer viable.
He said that this made the idea of a soft landing, a line which was pushed by the Government of the time, "inherently implausible".
Balance of payments deficit
Bruton argued that the reasons why a large and growing balance of payment deficits was ignored also merit further investigation.
"That should tell you that you're spending more than you're earning abroad, and if the money that you're spending abroad has been borrowed from someone else, well then we're in a difficult situation."
Well we were in that difficult situation, and the figures were there for anyone to read them. Why didn't they read them? Why didn't they draw the right conclusions from them?
Political questions
He defended the tack taken by the Government of having politicians rather than economists or other experts conduct the inquiry.
"As politicians, they can ask themselves the hard political questions, not only of the people in charge at the time, but of themselves as to what they would do if they were in the same situation."
He suggested that politicians are best placed to come up with policy instruments that have to be implemented through the Irish political system.
"What action should have been taken in 2002, 2003…would this have included a property tax? Restricted mortgage interest relief? If that had been done, how would it have been received?"
#Open journalism No news is bad news Support The Journal

Your contributions will help us continue to deliver the stories that are important to you

Support us now
He said that it was vital to figure out how house price slowdowns and a squeeze on credit could be made politically palatable to an electorate during an economic boom.
Solutions
Solutions that could be accommodated within the Irish political system had to be indentified, so future Governments wouldn't find themselves without weapons to defuse future crises before they passed the point of no return.
"Given the adversarial and short term nature of politics, what additional institutional supports would future governments need to have to ensure that they give a different answer?"
These are the questions of political economy to which we need to find answers, if we are to credibly say that the Irish crisis of 2007-2008 will never happen again.
He said the inquiry must examine more "profound" issues as to the cause of the crisis, rather than recover old ground which has already been discussed in the Nyberg and Honohan reports into the banking crisis.
"That's the challenge. It's a psychological challenge, it's an intellectual challenge, it's a challenge to our imagination – but above all, it's a challenge to our politics."