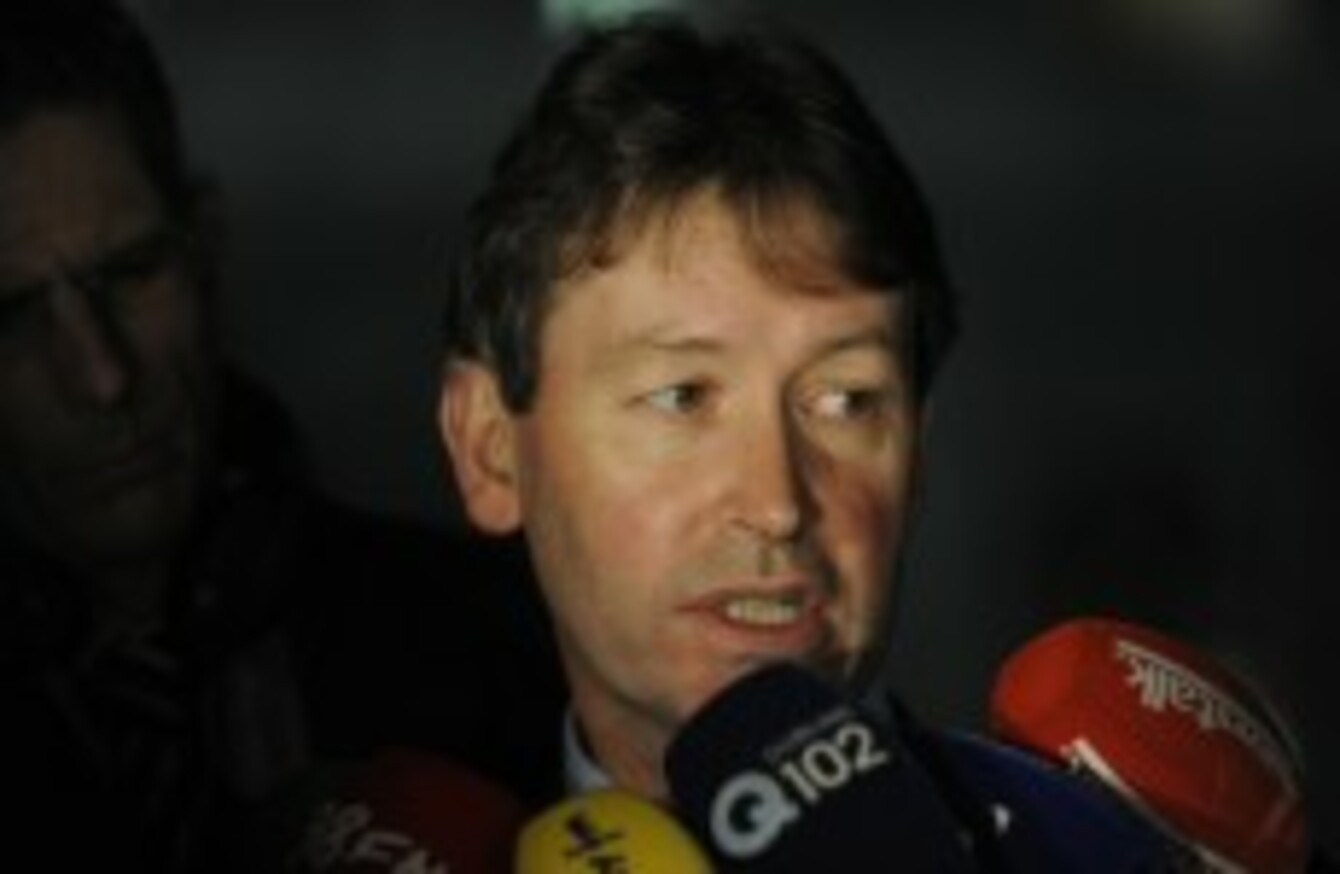 John Curran
Image: Sasko Lazarov/Photocall Ireland
John Curran
Image: Sasko Lazarov/Photocall Ireland
JOHN CURRAN, THE former government chief whip, could seek the Fianna Fáil nomination to run in Dublin Mid-West in the next general election.
Curran lost his seat at the 2011 general election but told TheJournal.ie that he is considering seeking the Fianna Fáil nomination to run for the Dáil again.
He is one of a number of ministers from the last government who could make a comeback at the next election with former tánaiste Mary Coughlan saying yesterday she is considering putting her name forward.
Curran faces competition from local councillor Trevor Gilligan who confirmed his ambition to become a TD. No date has been set for the constituency's selection convention, but Fianna Fáil wants to get most, if not all, of its candidates selected by the summer.
"I haven't ruled it out. I'm still involved in a number of community-based activities," Curran said.
"I was a minister of state with responsibility for the national drugs strategy so I have continued to stay in contact with groups in that area. It's a question of pursuing those issues. How I can pursue them effectively?"
The former minister of state, who was first elected to the Dáil in 2002, finished sixth in the general election four years ago in a four-seater that currently has two Labour and two Fine Gael TDs.
Dublin dilemma
Fianna Fáil has no TDs in Dublin having been nearly wiped out in the capital four years ago.
The party will consider this as one of the constituencies where it could potentially gain a Dáil seat in Dublin, but it faces a considerable threat from Sinn Féin which had a strong local election performance last May.
In Clondalkin alone, Sinn Féin got enough of votes to win three seats on the council but only ran two candidates, both of whom were elected, including party strategist Eoin Ó Broin.
Gilligan, who has been a Fianna Fáil councillor in the area since 2004, said that it would be "totally up to Fianna Fáil to decide" who runs for the party, but said it was his ambition to become "a full-time politician" which meant running for the Dáil.
Curran said that losing his seat at the last election and his association with the previous administration should not be a bar to him re-entering the political fray.
"There's no denying I was member of a previous government, but so is the current leader of the party. It's not as though I was there for 20 or 30 years," he said.
Curran said he has not spoken to party leader Micheál Martin about running again.
Meanwhile, Coughlan told RTÉ Raidió na Gaeltachta yesterday that party members in Donegal are encouraging her to put her name forward but she had had no word from party headquarters.
Coughlan, who said last summer she was mulling a Dáil run, added that she is considering the matter, but has not yet decided whether to put her name forward for the party selection convention at Easter.