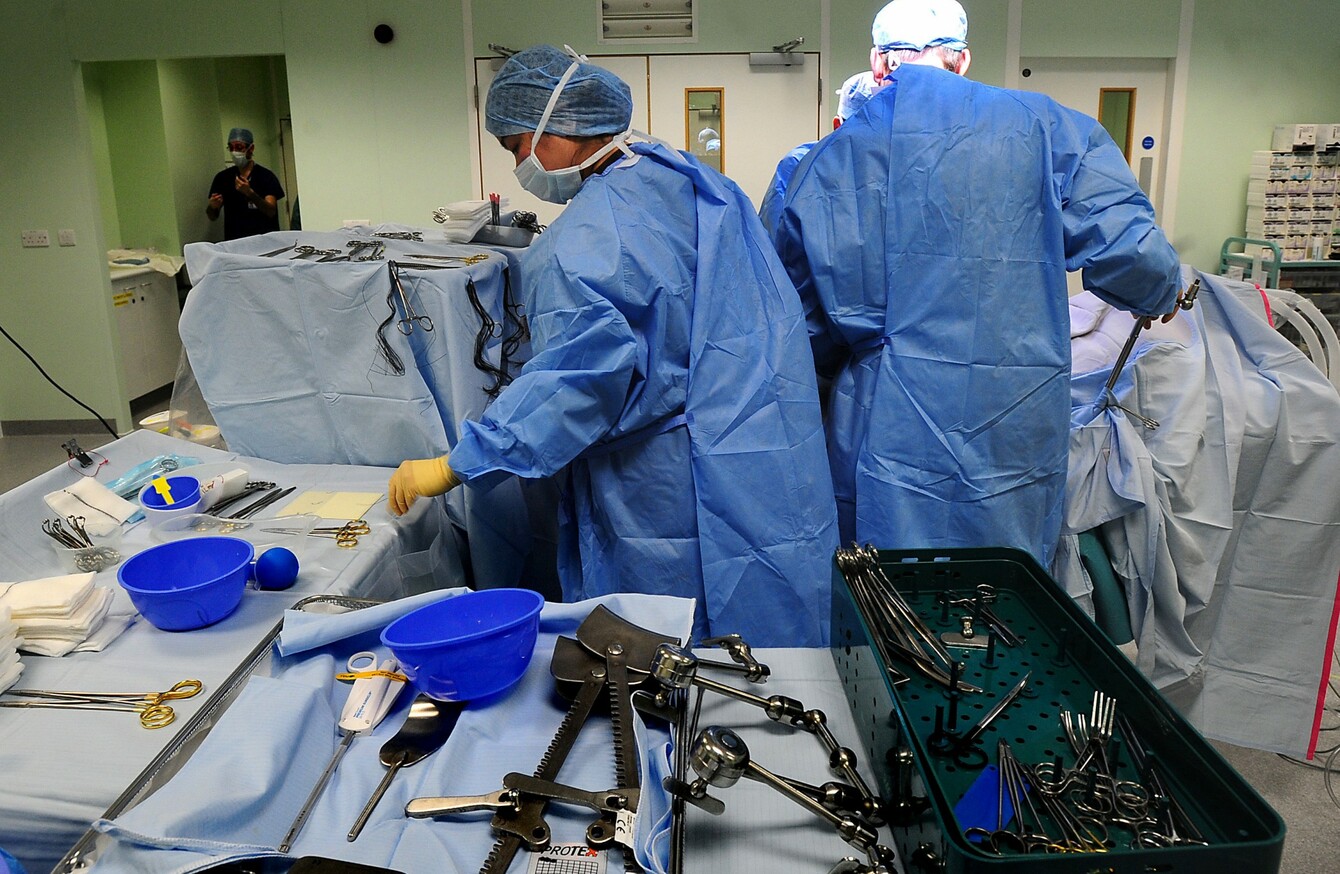 HUNDREDS OF PATIENTS who had been waiting months for surgery have had their procedures cancelled due to the overcrowding crisis.
Many are bed-bound due to pain, others are unable to work, according to Dr John Duddy, who is the president of the Irish Medical Organisation (IMO).
Duddy is a neurosurgeon and his specialised department at Cork University Hospital (CUH) has been forced to cancel 12 elective procedures in the last two weeks. But he said that this is just one surgical speciality in one hospital in the country.
"This is going on in many hospitals around the country. Imagine it being repeated in every department in every hospital. Hundreds of procedures have been cancelled because of what is going on," he added.
But it's not just the frustration of having a procedure cancelled which can irk patients and doctors alike. The cancellation of an elective surgery means that many patients can be waiting months longer for their theatre slot. This means that those with a degenerative illness are forced to wait longer, thus exacerbating their conditions before they are eventually seen.
"Obviously, the patient needs to be seen as quickly as possible. But the problem has been here for years and we experience the same problems like clockwork. Last week, CUH had all elective surgeries cancelled. That's neurosurgery, orthopedic, plastic surgery, everything really. Now if you think of all the hospitals you can see how the figure can multiply."
How to fix it
Health Minister Simon Harris has a total budget to €14.6 billion to spend this year. However, poor management of funds has been a constant accusation made by health unions over the past decade.
Duddy believes that more capital investment is needed to make the Irish health system fit for purpose.
He described the proposed increase in bed numbers of 63, unveiled by the HSE last week, as an "insult" given the hundreds of patients on trolleys.
He said the 1600 beds lost in recent years need "to be put back into the system". According to Duddy, there is no need for another review of bed capacity when it is obvious to all that we simply do not have enough to meet rising demand.
"More beds and more wards. This has gone on for far too long." he concluded.