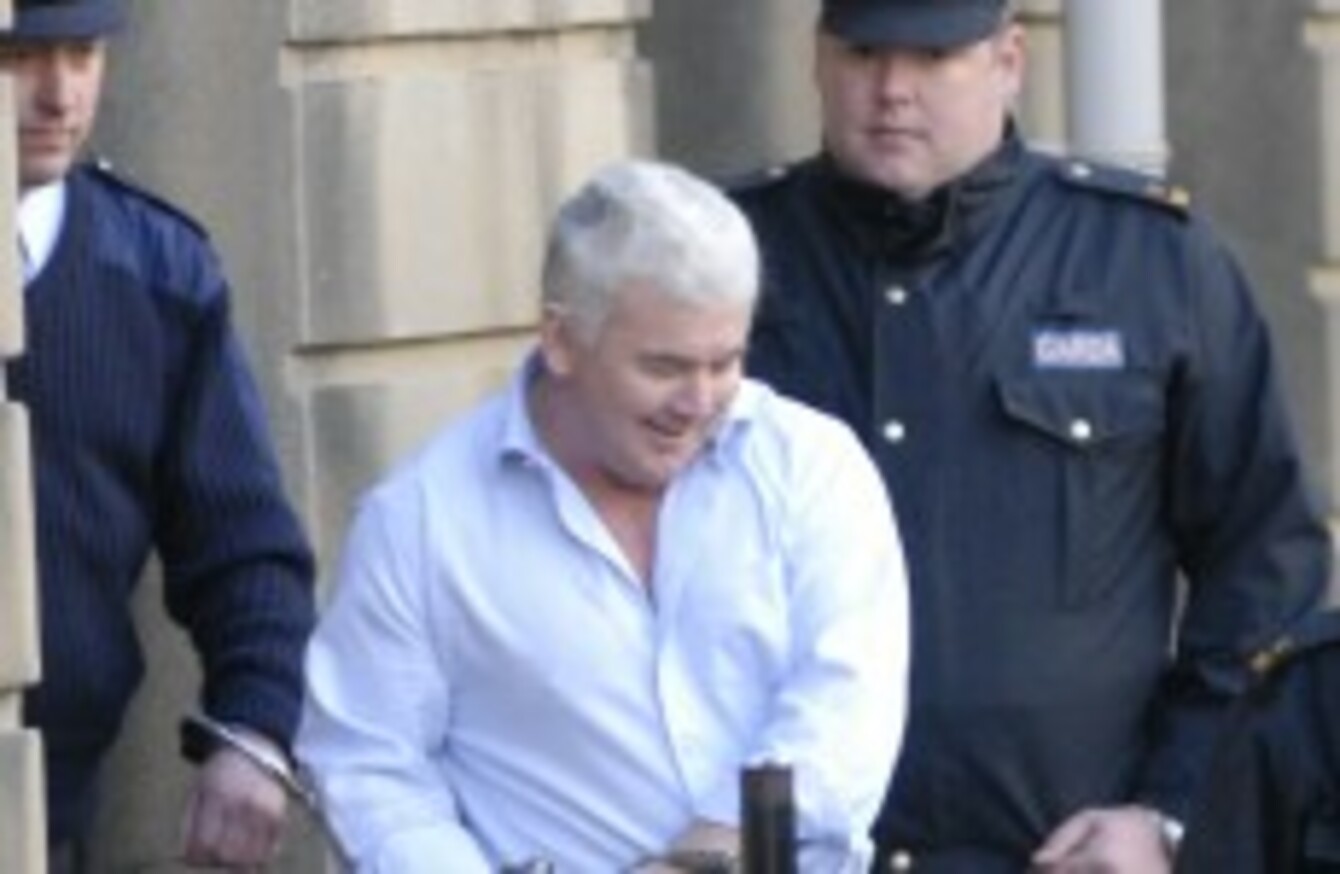 Image: File photo Photocall Ireland
Image: File photo Photocall Ireland
CRIME BOSS JOHN Gilligan, who is due to be released from prison next week after 12 years behind bars, has said he won't speak to the media after he gets out.
In a statement issued through his solicitor, the criminal says he will refuse all offers for interviews, even if he's offered "one million euro".
Gilligan was jailed in 2001 for drug trafficking offences. He was the leader of the gang which was responsible for the killing of the journalist Veronica Guerin in 1996.
According to the statement, the criminal won't be talking as he is "engaged in other litigation with various authorities in the Republic of Ireland":
For this, and other reasons, neither he, nor any member of his family, will be speaking to the media concerning any of his plans or intentions with regard to his future, nor any other subject.

In particular,  Mr. Gilligan wishes to stress that offers of money or any other reward for media interviews or comments will not sway him from the position set out above.

Mr. Gilligan wishes it to be expressly known that even if each paper, magazine and or Television Station offered him one million euro, he will not give an interview.

Accordingly, representatives of the media in general are invited to desist from what is and will be a fruitless pursuit of Mr. Gilligan and his family.
The statement was released to media outlets by Cavan-based solicitor Joanne Kangley.
Gilligan is scheduled to be released from the high security prison in Portlaoise on Tuesday next.