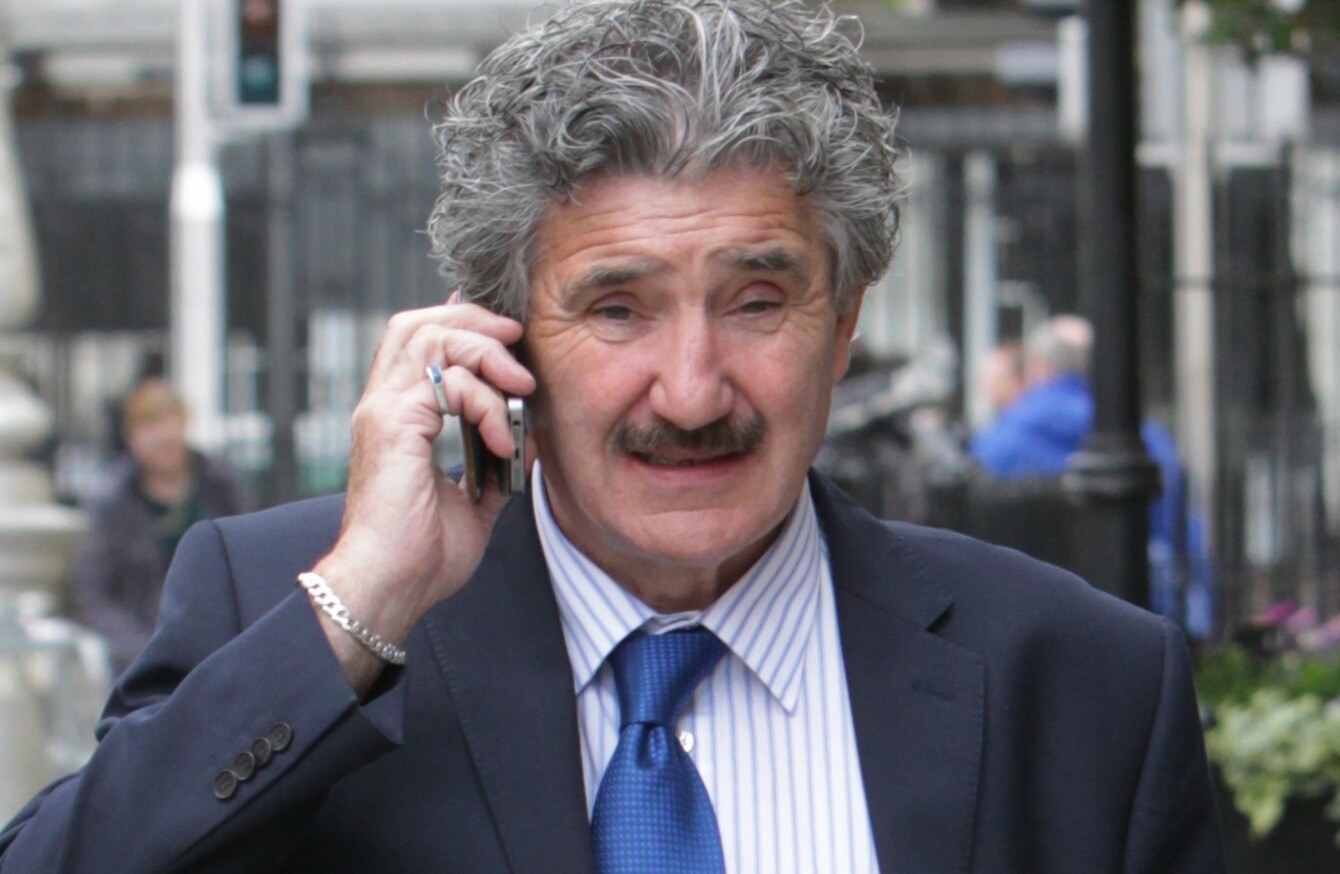 Image: RollingNews.ie
Image: RollingNews.ie
JUNIOR MINISTER John Halligan says he would ban all US military planes from landing at Shannon airport, "if I had my way."
Halligan was speaking to Hotpress.com as part of an interview that has already created headlines over his views on prostitution.
A second part of the interview also sees Halligan give his thoughts on the use of Shannon Airport by the US military, something he says makes a mockery of Irish neutrality.
"They shouldn't be using it at all. I mean, is there somebody seriously telling me there's not munitions on board?," the Waterford Minister of State asks.
We don't know. We're not allowed to get on the planes. We're a contributing factor, to a degree, to innocent people being killed in Afghanistan, Iraq and maybe Syria we don't know because we have no idea if munitions are being carried on those planes.
Military planes carrying munitions are not allowed land at Irish airports and TDs Clare Daly and Mick Wallace were previously arrested at Shannon Airport after they breached the barrier in an attempt to board aircraft to check for munitions.
Halligan agrees that the planes should be searched but says that he personally would go further.
"Total ban. Absolutely. If I had my way, I wouldn't let them land there at all," he said.
Halligan also said that he doesn't expect Donald Trump to win the US presidency but that he'd refuse to shake his hand if he did win and visited Ireland.
Asked about his previous comments about prostitution, he says he stands by what he said.
"I think it should be regulated by the government, there's no doubt about that," he said.
"How are the guards going to do it? What are they going to do? Are they going to stand outside brothels and question every man they think is going in there?"
In the interview, Halligan also speaks about joining politics as a 19-year-old when the Workers' Party were the Sinn Féin Workers' Party.
He says he supported the ideal of a socialist republic that the party espoused at the time.
"Not so much a nationalist republic, which was espoused, if you like, by Provisional Sinn Féin, and probably still is today," he adds.