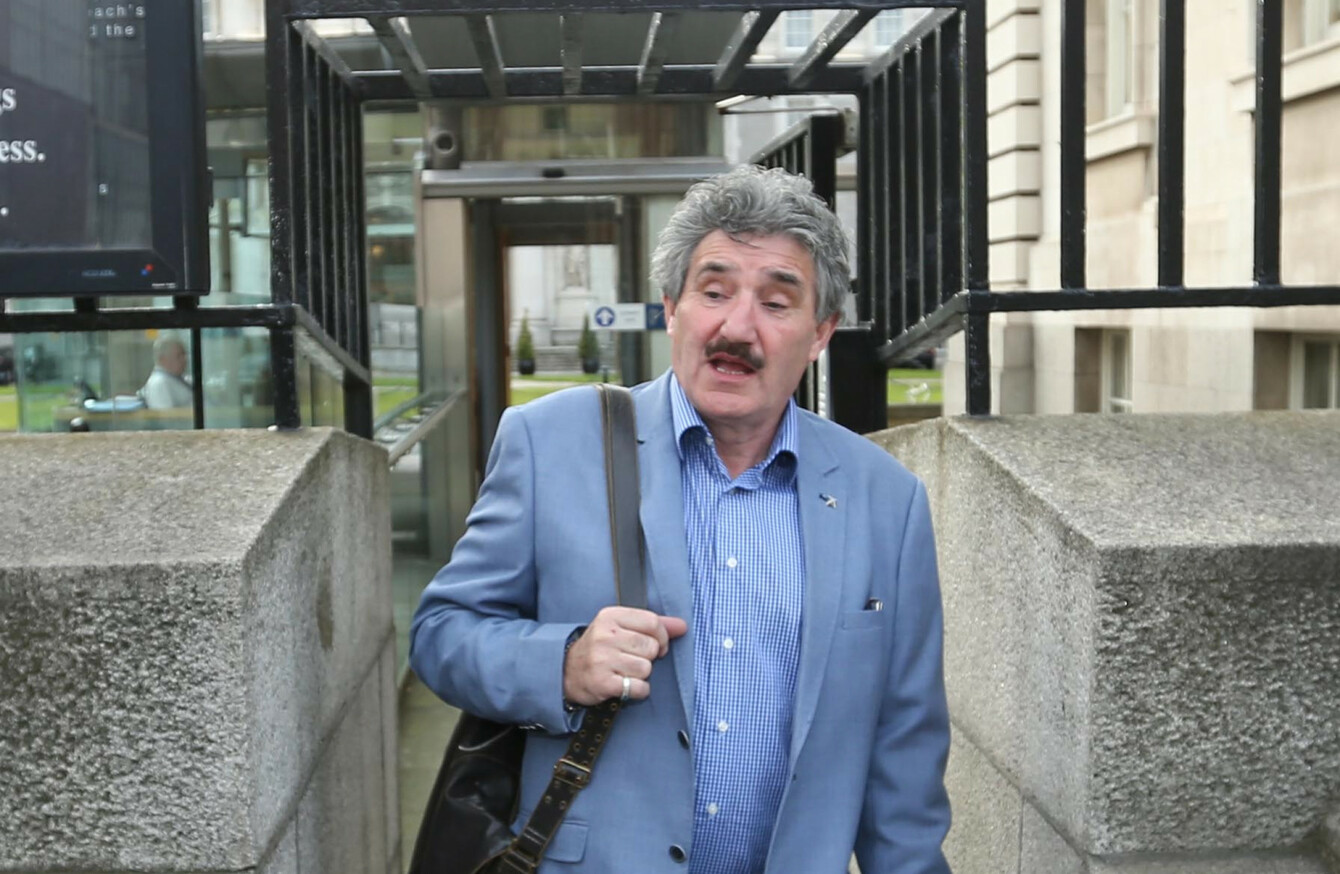 Image: RollingNews.ie
Image: RollingNews.ie
MINISTER OF STATE John Halligan has described some landlords as "leeches and vipers", and said that their unfair treatment of tenants is contributing to the housing crisis.
Speaking on RTÉ's Marian Finucane Show today, he stressed the difficulties of the renting market for tenants, and said that the way some landlords operate is fuelling the housing problem.
"People are praising landlords, and there are some good landlords, but there are some leeches and vipers out there who are charging extraordinary amounts of rent, with nobody stopping them [from] taking a mobile home and charging €1,400 for a small bedsits and so on."
It's not the first time that Halligan, who has responsibility for training and skills, has made scathing remarks about landlords.
In June last year, the Waterford TD said: "Landlord speculators driving people into homelessness… if I could bring in legislation to goddamn jail them, I would, for doing it. I would jail the bastards."
He said today that landlords called him everything under the sun" after those remarks, but he's still sticking by them. "Have a look at the cost of living compared to Europe and the increase in [rent] prices. We need to do something."
He said that one of the biggest mistakes the State made was to take social housing builds out of local authorities, and that the paperwork side of applying for permission to build needed to be sped up.
 You just cannot say there is a piece of land, get in the builders… If I tell Waterford County Council 'There's a billion euro for you, can you start building next week?' – it won't happen.
There's been an increased focus on the housing crisis this weekend in response to the death of three people who were homeless.
In response, housing minister Eoghan Murphy said that the government are "doing everything we can – but I know we need to do more".
Fianna Fáil, meanwhile, have suggested that Vat rates for developers should be reduced to 9% for three years. Its housing spokesperson Barry Cowen told the Sunday Business Post that levies should also be reduced for builders who build homes immediately.
"The pussy footing is over. There has to be radical measures for a period to allow the sector get back on its feet," he said.
Sinn Féin's finance spokesperson Pearse Doherty said that that suggestion was "breathtakingly stupid".
#Open journalism No news is bad news Support The Journal

Your contributions will help us continue to deliver the stories that are important to you

Support us now
"We are living through a serious supply problem and, despite all the evidence of a dysfunctional market and the very worrying influence of property funds snapping up huge amounts of newly built property, the best Fianna Fail can come up with is a tax break for builders.
I have no doubt that, in a market where supply is so restricted, any cuts in fees or taxes will not be passed on to the buyer.
Halligan said that some landlords had recently begun to take properties off the market because "they feel they can sell them now".
"This is not all of the reasoning for homelessness – I'm not saying that – but if you have people earning average wages who find they cannot rent a home, well if they can't rent a home they can't buy a second-hand home.
"So you're forcing people onto the social housing. And the consequences of doing that long term is that long term is that a percentage of these people find they have nowhere to go."