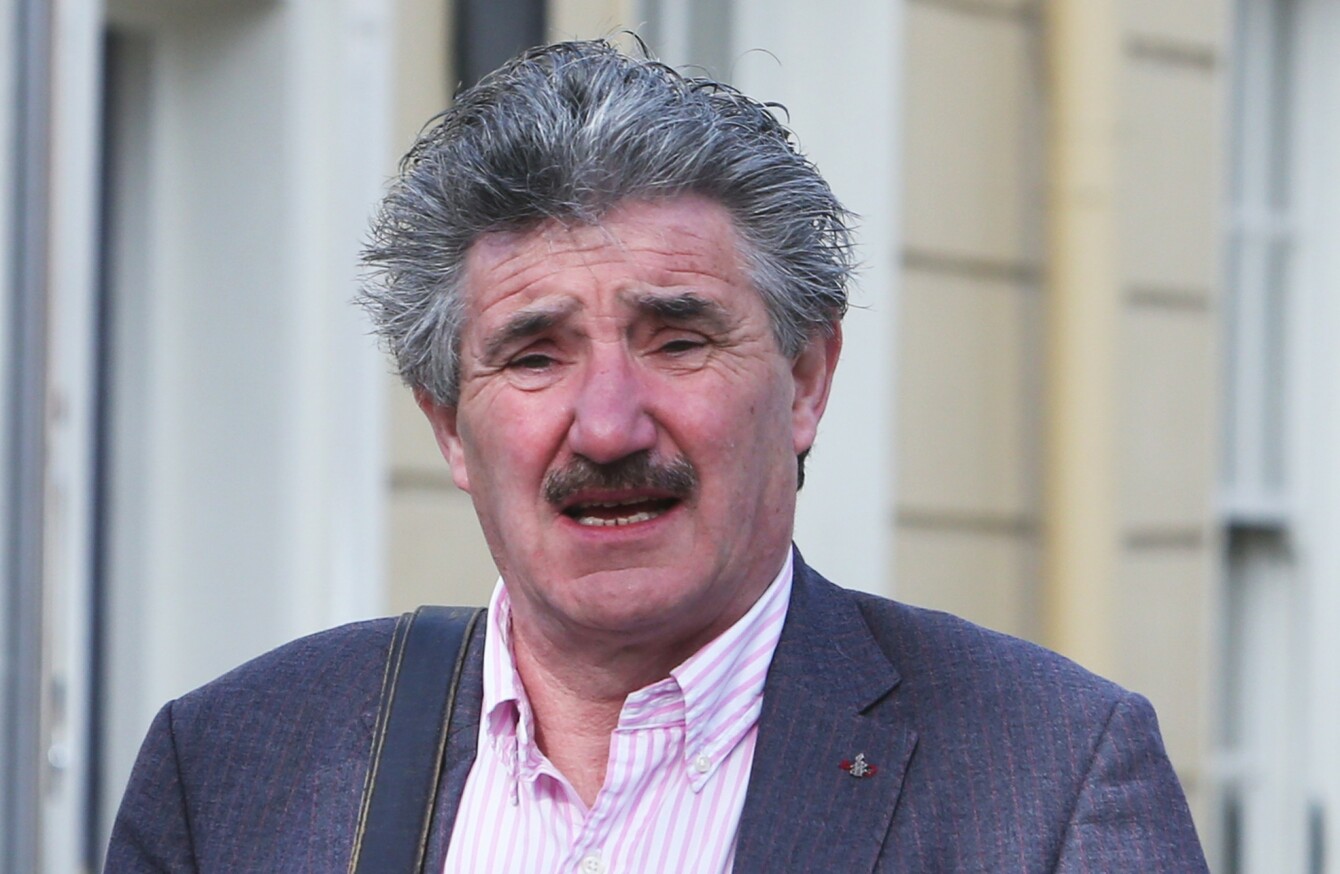 Image: Leah Farrell/RollingNews.ie
Image: Leah Farrell/RollingNews.ie
Updated 8.51pm
EARLIER TODAY WE saw John Halligan saying he may vote against the government, just days after his appointment as Minister for State Training and Skills.
The independent TD told Today FM that he was likely to support a Sinn Féin-tabled cross-party motion calling for the abolition of water charges.
In a statement this evening, he confirmed he would, instead be supporting the government's counter-motion to suspend the charges, in line with the programme for government.
The proposal, which is tabled as an amendment to Sinn Féin's motion, allows for a nine-month suspension of the charges pending a report from an independent commission.
"Given that water charges are already being suspended under a Fine Gael/ Fianna Fáil agreement and highly unlikely to be brought back in the lifetime of this Dáil, I am not prepared to jeopardise the stability of the government – and hence the deal I fought so hard to secure for the south east under the new programme for government," the junior minister said in his statement.
The programme Halligan signed up to included a number of key commitments for his constituency, like the extension of cardiology services at University Hospital Waterford and funding for the regional airport.
For now, Irish Water is suspended and when the independent commission reverts back to the Dáil with its recommendations, each TD will be able to vote according to conscience, separate to the Programme for Government. My position on water charges remains the same as it always has been. I am completely opposed to them and will be voting to abolish them when the commission eventually reports back to the Dáil.
Halligan came in for criticism from senior figures in Fine Gael including the Taoiseach after it emerged he had not paid the charges earlier this month.
He later confirmed he was not liable for the charges because his home is not in his name.
At home
Speaking to KFM today, Halligan said he was appointed at 7pm last Thursday and left for home at 9pm. He has been there since.
A long-time critic of the soon-to-be-axed JobBridge scheme, Halligan was asked by host Shane Beatty if he managed to get new Social Protection Minister Leo Varadkar onside.
Labour accused Fine Gael of dancing to the tune of Halligan's demands.
However, the Waterford TD said that he hadn't spoken to Varadkar:
"I didn't, to be quite frank with you. I made a statement on JobBridge, I've always made comments on it in my time in opposition.
"It's just coincidence that Leo – because I haven't spoken to Leo – felt exactly as I felt."
- With reporting by Michelle Hennessy.