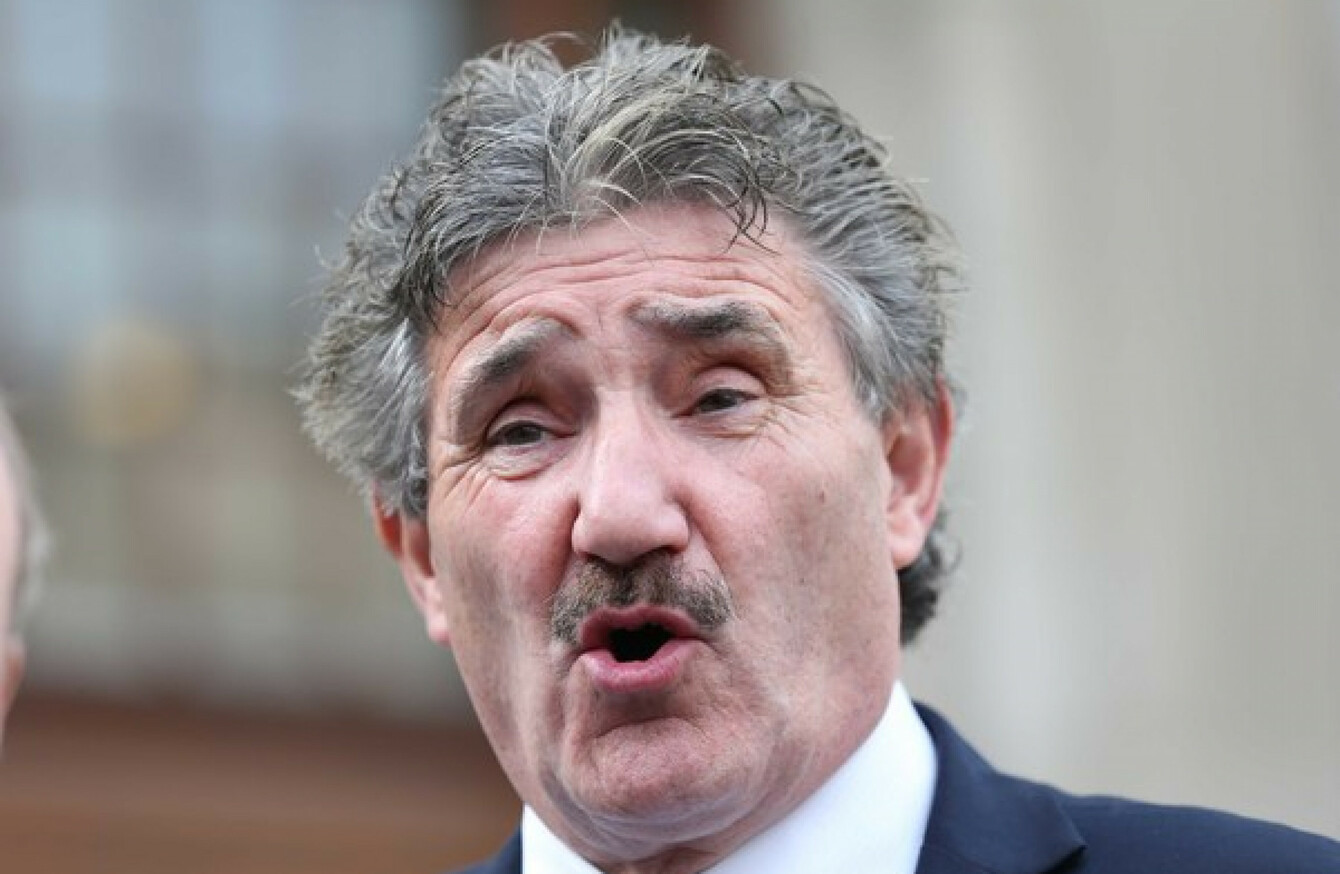 Image: RollingNews.ie
Image: RollingNews.ie
Updated Sep 2nd 2018, 7:18 PM
THE MINISTER OF State for Training and Skills John Halligan has said he will join expected protests against Donald Trump's visit to Ireland in November.
Speaking on RTÉ's Marian Finucane programme, Halligan described the US President as "xenophobic" and said his policies are "not reflective of the Irish people".
It was announced on Friday that Trump will stop in Ireland for a brief visit as part of a trip to the Armistice commemorations in Paris.
Unlike other politicians, Halligan said he doesn't oppose the visit but said it gives people the opportunity to voice their disagreement with Trump's policies.
"I think that somebody that would be so repulsive towards migrants, towards women; some of the comments he's made towards women in his own country I think are absolutely appalling. I don't think it fits with modern Ireland," Halligan said.
He calls women ugly, he uses words like 'pig', he's said it doesn't matter how intelligent a woman is as long as they have a nice ass. 50% of our people here in Ireland are women and we've fought long and hard for women's rights here in Ireland… You wouldn't make this up in a film.
The Waterford TD added that he has no problem with the American people but said it "doesn't mean that we have to like their leader". 
Halligan's comments follow reports in the Sunday Business Post and the Sunday Independent that he and Disabilities Minister Finian McGrath will attend demonstrations against Trump. 
The Minister of State said he does not know what his Independent Alliance colleague, Minister for Transport, Shane Ross will do regarding the visit.
He added that members of the alliance are free to decide their own position on issues.
Varadkar's stance
Other calls for protest
Several opposition parties have already called for protests against the November visit. Green Party leader Eamon Ryan called for Irish people to show their rejection of the Trump administration's policies by turning out to protest around the country. 
Labour leader Brendan Howlin said his party will actively oppose the visit and called for mass demonstrations. "Trump is a menace to democracy and our way of life. Trump is not welcome in Ireland," he said.
Speaking on This Week on RTÉ Radio 1 Fianna Fail Communications spokesperson, Timmy Dooley, said it would be wrong to use the visit to criticize Trump for what he's doing in the US.
"That's for the American people and I'd be very slow to encroach on that space in a diplomatic form," he said.
With reporting by Hayley Halpin